HEALING THE MIND: New treatment method helps recover from trauma, PTSD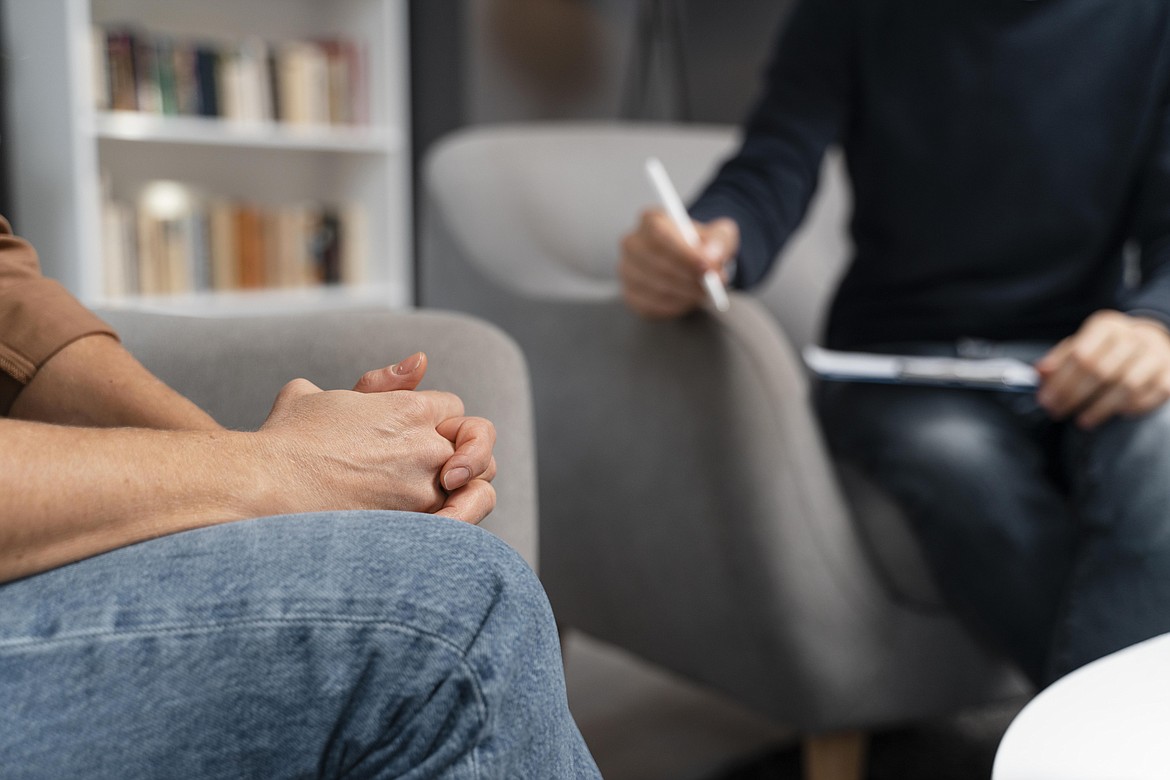 by
Marc Stewart, Heritage Health
|
August 10, 2021 1:00 AM
Debbie was skeptical of a mental health therapy method called brainspotting to help her heal from childhood traumas that left her emotionally damaged.
The Silver Valley woman had gone through counseling and other therapy treatments in the past and she was never overly impressed.
"Once it was explained to me, I thought it was worth trying," says Debbie. "It has had a profound impact on my life. It's incredible."
Brainspotting is a powerful, focused treatment method that works by identifying, processing and releasing core neurophysiological sources of emotional/body pain, trauma, dissociation and a variety of other challenging symptoms, says Karen Currie, a licensed clinical social worker with Heritage Health.
"It promotes profound and quick healing to trauma," says Currie. "It's incredible to know how much the brain and body hold onto all of our experiences from conception to the current day. There are very few humans on the planet who don't have trauma. Any experience that was so upsetting to you caused serious injury to the mid-brain, even if we don't realize it."
Brainspotting can be used to treat trauma, anxiety and general mental health wellness. The treatment method locates points in the client's visual field that help to access unprocessed trauma in the subcortical brain.
Brainspotting was discovered in 2003 by Dr. David Grand and has been successfully used by therapists around the world.
Debbie says she had no idea of the amount of trauma she had buried inside herself.
"I have spent my entire life shoving down my feelings and learning to control my feelings," says Debbie. "All of the sudden to have a process that allowed my feelings free to be, it was very profound and very powerful."
Currie launched the treatment method for Heritage Health earlier this year and other mental health professionals currently are being trained to deliver brainspotting to patients.
"I see this treatment method as revolutionary and empowering for clients who have issues related to trauma or phobias who have not responded well to traditional talk therapy," said Jodi Smith,
Director of Family Support Services for Heritage Health. "This method can and does help people to feel better, faster, and seems to be less dysregulating than some other treatment methods. I'm so excited to see how clients with trauma can and will work through their challenges."
Debbie is a believer. Each session is hard for her, but she knows it's making her a happier person.
She is allowing trust and growth within her interpersonal relationships and communication. She's able to function on a day-to-day basis more successfully.
She's also had a significant reduction in medical visits.
"I am taking a big piece of garbage out of my psyche and out of my body and putting it in a landfill where it belongs," says Debbie. "It no longer has the power to affect my body, my mind and my behaviors like they had before. I am healing."
To schedule a brainspotting appointment, please call Family Support Services in Kellogg (208) 783-1454 or (208) 769-4222 in Coeur d'Alene.
Recent Headlines
---