Quitting tobacco one word search at a time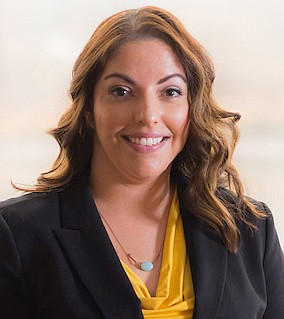 by
MADISON HARDY
Staff Writer
|
August 7, 2021 1:00 AM
Data shows that seven out of 10 smokers want to quit their habit and the free Panhandle Health District program is here to help — with a unique twist.
Through one-on-one coaching and personalized mailed packages, the four-step, 3-Call program provides participants with quick evidence-based support, PHD spokeswoman Katherine Hoyer said.
PHD Quit Coaches work with participants to customize their experience by finding the best tools and nicotine replacement therapy products for them, Hoyer said.
Following registration, Hoyer said participants work with Quit Coaches to choose from "a unique list of tools" to help keep their hands, mouth and mind distracted. Free nicotine patches, gum or lozenges are also available.
"Distraction is key and beneficial when quitting a tobacco or nicotine product," she explained.
Non-nicotine items provided through the 3-Call program include:
• Craft kits
• Word search books
• Puzzles
• Knot-tying kits
• Infuser bottles
• Sugar-free mints and gum
• Sunflower seeds
Despite significant progress, Hoyer noted tobacco use remains the leading preventable cause of death and disease in the United States. In the Gem State, Centers for Disease Control and Prevention report that approximately 1,800 Idahoans die from smoking-related illnesses each year.
"Each person's quit journey is unique. Quitting techniques and tools can vary from person to person," PHD Tobacco Cessation Program Coordinator Linda Harder said. "Our goal is to help program participants develop a quit plan that will work for them."
Anyone in the five northern counties is welcome to register.
More information and registration forms are available at panhandlehealthdistrict.org/quitting-tobacco/ or call 208-415-5143.
Recent Headlines
---