Robert 'Bob' L. Bariel, 94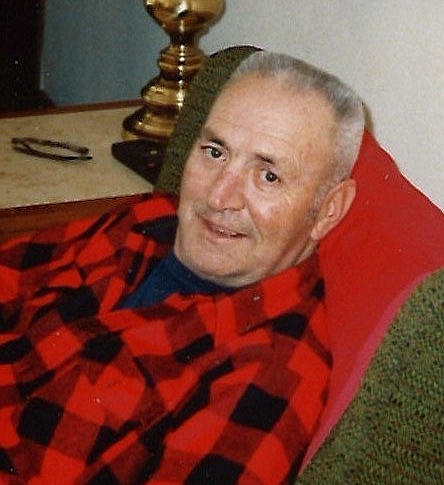 Robert "Bob" L. Bariel, age 94, passed away on April 22, 2021, in Coeur d'Alene, Idaho. Bob was born on Feb. 20, 1927, to Romeo and Esther Bariel, in Sequim, Wash. His parents moved him and his siblings to the Silver Valley (Idaho), where his father worked in the mines. Later, they moved to Green Acres, Wash.
Bob was a World War II veteran, serving in the Merchant Marines and U.S. Army from 1945 through 1947, traveling to Japan. At time of his honorable discharge he returned to the Silver Valley, where he met and married June Beaty on July 3, 1948. They resided with their two daughters in Pinehurst, Idaho, until 1959, when he worked for both the Page Mine and Lucky Friday Mine.
In 1959 he moved his family to Coeur d'Alene, where he was employed by Diamond International Lumber Mill in Huetter, Idaho, working as a millwright and shop foreman, and later retiring from Diamond International.
He was an avid hunter, fisherman and mentor, always providing for his family. He had a unique talent for carpentry. He built new homes along with purchasing existing homes in the Coeur d'Alene area to remodel for resale.
Bob was preceded in death by his wife, June (married for 61 years); his parents; brother, James Bariel and sister, Joy Farris (Mauhar).
Survivors include his daughters and their husbands, Diana and Walter Kelly and Barb and Don Campbell; two granddaughters; five great-grandchildren; and several cousins, nieces and nephews.
The family wants to express sincere appreciation to Hospice of North Idaho and Honeysuckle Senior Living, who took special care of him on his final days.
No services will be held per his request.
To see Bob's online Memorial and to leave a message for the family, please visit www.englishfuneralchapel.com.
---