Cd'A housing market emerges No. 1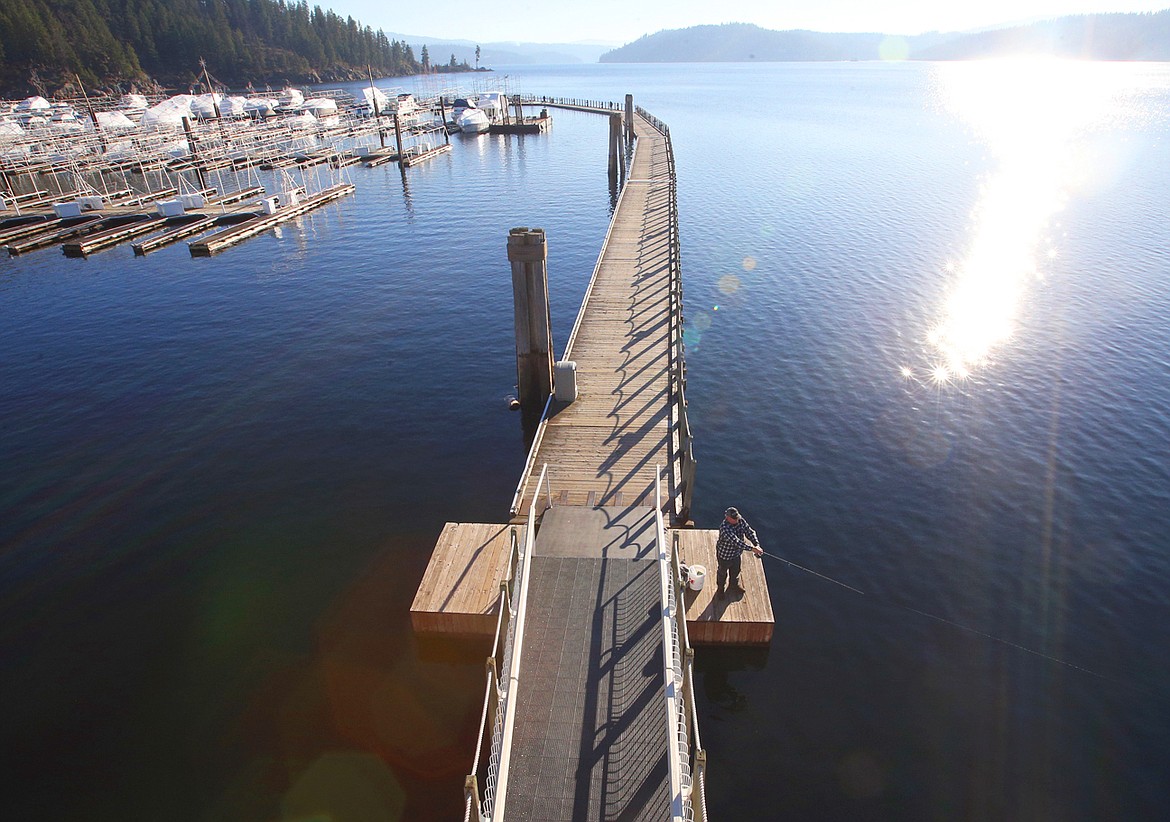 Gov. Brad Little announced Friday the formation of a new advisory committee to appropriate $2 million in state funding to preserve the health of Lake Coeur d'Alene. In this file photo an angler drops a line in Lake Coeur d'Alene off The Boardwalk at The Coeur d'Alene Resort.
BILL BULEY/Press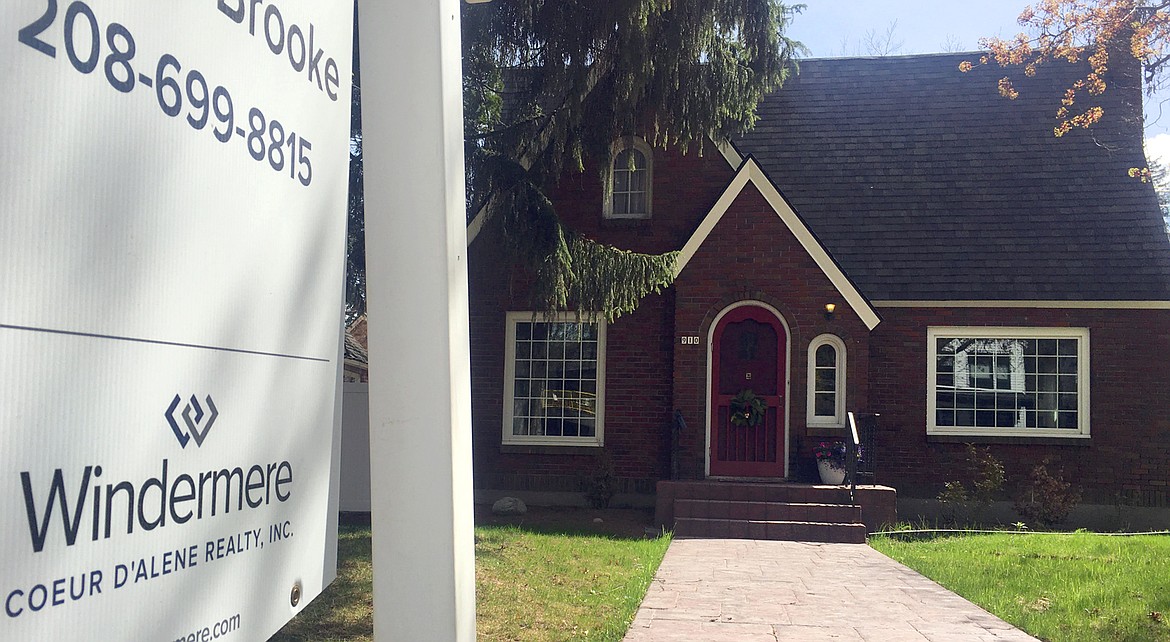 This Sherman Avenue home is offered for sale for $1,199,000 by Windermere Coeur d'Alene Realty.
Previous
Next
by
BILL BULEY
Staff Writer
|
April 28, 2021 1:08 AM
COEUR d'ALENE — George Ratiu, senior economist for realtor.com, said it was 80 degrees where he was in the Washington, D.C., area on Tuesday afternoon, which aptly fit the Coeur d'Alene housing market.
"You're already in hot territory," he said in a phone call with The Press.
Kootenai County's real estate industry has been sizzling for the past year — and is somehow still heating up.
The Wall Street Journal and Realtor.com announced Tuesday that Coeur d'Alene was No. 1 in the nation in their new Emerging Housing Markets Index.
It analyzes housing data, economic vitality, and lifestyle metrics "to surface emerging housing markets that offer a high quality of life and are expected to see future home price appreciation," according to a press release.
"The top markets are a mix of higher-end, outdoorsy, resort areas; smaller cities that have been growing at a breakneck pace; and places that provide a more affordable alternative to larger urban areas that are still just barely within commuting distance," wrote Clare Trapasso in an article at realtor.com.  
There are houses to buy in this city of about 50,000 people — but not many and they're not cheap.
According to the Coeur d'Alene Association of Realtors, there are 154 current active residential listings as of April 12. In a normal market, going back about five years, there would be about 1,000 listings.
The association reported that 680 homes had been sold through March, a 13.3% increase from one year ago. The median home price was $440,945, a jump of 36% from a year ago.
Realtor Marshall Mend said it's not a good time to sell. He believes property values will continue to rise, maybe even double, in the not-too-distant future.
"I don't see any slowdowns. I see the market getting stronger," he said Tuesday. "I would not sell at this point."
Bidding wars on homes, making an offer after a virtual tour rather than in person, offering more than the asking price and waiving inspections have become standard practice. Some homes are sold within a day of being listed. One local sold his Sanders Beach area home for the full asking price of $785,000 within three days of being listed – and the buyer didn't even look at the home in person.
The median home list price in the Coeur d'Alene metropolitan area was $799,000 in March, according to Realtor.com data.
A few Coeur d'Alene homes currently listed for sale at realtor.com included a 980-square-foot mobile home for $275,000; a three-bedroom, 3,008-square-foot home for $850,000; and a three-bedroom, 2,428-square-foot condominium for $1.9 million.
Gone are the days, at least for now, when your average blue-collar worker earning $40,000 could buy a home for $100,000.
According to Kootenai County's website, the median household income in 2018 was $55,000, which was up 20% from 2009.
To buy a home today, you have to have a lot of money. Many are priced out of the market. Businesses say its difficult to attract employees to move here because they can't afford to buy a home.
"People are going to have a tough time buying houses," Mend said.
Earlier this year, Idaho finished No. 1 on the 2020 list of Top Moving Destinations from United Van Lines.
Idahoans aren't showing much interest in going elsewhere, even for a vacation, either.
Sykes Enterprises announced Tuesday it analyzed spring Twitter data for key terms related to travel and broke them down by location. It found that Idaho ranked #43 in its study of states most eager to travel right now, making it one of the top 10 states least interested in travel right now.
Ratiu said the traditional drivers in a strong real estate market are prices, demand and supply. In Coeur d'Alene, prices are up, demand is almost beyond belief and supply is very limited — all accelerated by the coronavirus starting early last year.
But the study found that quality of life, economic vitality and strength were the key factors in people wanting to move to Coeur d'Alene, Ratiu said. They like what they see.
"People don't move to an area just because housing is cheap," he said.
Kootenai County also has a solid base of manufacturing, construction, transportation, finance, and hospitality, Ratiu added.
The ability of people to work remotely, from home, played a key role in making Coeur d'Alene the nation's top emerging housing market, Ratiu said.
"The truth is, remote work came of age in 2020," he said. "The genie came out of the proverbial bottle and it's not going back in."
Of course, the area's outdoors and scenic beauty are attractive, too, Ratiu said. With the pandemic, people feel safe getting outside and away from the madding crowd.
"Quality of life has become a No. 1 priority for a lot of Americans as a result of this health pandemic," he said.
Coeur Alene was followed as the top emerging housing market by Austin-Round Rock, Texas and Springfield, Ohio. Next came Billings, Mont., while Spokane/Spokane Valley was ranked fifth.
The top 20 markets have seen home prices increase by 21% on average in the last year, compared to an average of 14% across all markets, the report found.
Some key points from the new index on emerging housing markets from the WSJ/Realtor.com:
•Robust job markets: On average, the top emerging markets have lower levels of unemployment, with a rate of 5.8%, compared with 6.3% for all markets. Median wages in these top emerging markets are slightly above average at $1,034 vs. $1,016 (per week).
•Strong economies, especially for small businesses. The top 10 emerging markets have 42.6 Small Business Administration 7(a) loans for every million people, compared with 35.6 for the whole list of 300 metro areas.
•Predominantly medium-sized markets vs. large metropolitan areas. These markets are not the biggest or most populated metropolitan areas. Despite their smaller size, these areas are growing, with an estimated population growth of 0.9% vs. growth of 0.5% on average for the list as a whole.
•Grab the interest of out-of-towners. Interestingly, the top emerging markets are viewed the most on Realtor.com® by people who don't live in the area. In fact, on average 61.1% of their home shopping traffic comes from viewers outside of their metro area.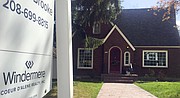 Recent Headlines
---