The Oscars: What will win? What should win?
by
TYLER WILSON/Coeur Voice contributor
|
April 24, 2021 1:00 AM
The long, tedious movie award season comes to an end at this Sunday's Academy Awards. Producers of the show promise more spectacle and glamor than recent, COVID-influenced award shows, as they're encouraging nominees and presenters to appear onstage rather than via Zoom.
Just like every year, The Press presents somewhat educated guesses on what will win in each category, relying on the entire season of precursors to light the way. The official predictions below are listed as WILL WIN, followed by a personal preference of what deserves to win (calling it SHOULD WIN).
Best Picture
The quiet and spare critical darling "Nomadland" is the somewhat-surprising frontrunner here, thanks to precursor wins with the Producers Guild (PGA), Directors Guild (DGA), Golden Globes, Critic's Choice and the British Academy Awards (BAFTA).
The only other major award that went to a different movie happened with the Screen Actors Guild's Ensemble prize going to "The Trial of the Chicago 7." Aaron Sorkin's broad historical drama definitely seems like a more mainstream pick for the Academy, but keep in mind the recent Best Picture wins for more subtle movies like "Moonlight" and "Parasite."
The only other real dark horse here could still be "Minari," but the lack of precursor wins makes it a significant long shot.
WILL AND SHOULD WIN: "Nomadland."
Director
Probably the surest bet of the night: DGA winner Chloe Zhao will win here for her impeccable direction on "Nomadland", even in the event that something else wins Best Picture.
WILL AND SHOULD WIN: Chloe Zhao.
Actor
Chadwick Boseman will win a posthumous Oscar for his magnetic work in "Ma Rainey's Black Bottom." Anthony Hopkins, perhaps in a career best role in "The Father," did manage to win the BAFTA last week (on his home turf), so there remains a chance he surprises here. Both are worthy performances.
WILL AND SHOULD WIN: Chadwick Boseman.
Actress
Here lies the significant WILD CARD race of the major categories. Andra Day won the Golden Globe for "The United States vs. Billie Holliday." Carey Mulligan won Critic's Choice for "Promising Young Woman." Frances McDormand won the BAFTA for "Nomadland" (though the juried category process excluded a couple of major players there). Viola Davis won the SAG prize for "Ma Rainey's Black Bottom," and that voting body has some solid crossover with the Academy. She has the edge, but this one could be a pretty even split.
WILL WIN: Viola Davis.
SHOULD WIN: Carey Mulligan.
Supporting Actor
Even with co-star LaKeith Stanfield included in this race, Daniel Kaluuya of "Judas and the Black Messiah" should prevail here given his sweep of the precursors. Sacha Baron Cohen for "The Trial of the Chicago 7" or Paul Raci of "Sound of Metal" could be the unlikely spoilers if Stanfield shaves enough votes away from his co-star.
WILL AND SHOULD WIN: Daniel Kaluuya.
Supporting Actress
Glenn Close probably misses out again. "Minari" standout Youn Yuh-Jung won at SAG and BAFTA, and this category looks like the best opportunity to reward "Minari." Close still might earn some "she's way overdue" votes, and there remains love for "Borat" sensation Maria Bakalova, but both would be major upsets at this point.
WILL AND SHOULD WIN: Youn Yuh-Jung.
Original Screenplay
In recent years, Academy voters have tried to spread the trophies to as many favorites as possible. With a Writers Guild win under her belt, Emerald Fennell should get her due recognition here for "Promising Young Woman." That said, you can never underestimate Aaron Sorkin (even though "The Trial of the Chicago 7" isn't exactly the best definition of an "original" screenplay.
WILL AND SHOULD WIN: Emerald Fennell for "Promising Young Woman."
Adapted Screenplay
If the Academy truly loves "Nomadland," then it will probably win here. BUT... screenwriter Chloe Zhao is basically a lock for Director, so the Academy could use this space to reward something else. At the moment, the buzz centers on Florian Zeller and Christopher Hampton for "The Father."
WILL AND SHOULD WIN: "The Father," but this is a near coin-toss with "Nomadland."
Animated Feature
Pixar's "Soul" ran over the competition at almost all the other award shows. "Wolfwalkers" would be the long-shot surprise.
WILL AND SHOULD WIN: "Soul."
Documentary Feature
We explored the lineup in-depth in last week's column (all five films are available for streaming), and the diversity here makes it difficult to pinpoint a winner. "Time" is the critical favorite, "Crip Camp" has the Obamas as executive producers, and "My Octopus Teacher" quietly won more prizes than any other film in contention.
WILL WIN: "My Octopus Teacher."
SHOULD WIN: "Collective."
International Feature
Expect "Another Round" to win here, as helmer Thomas Vinterberg cracked into the Director race.
WILL WIN: "Another Round."
SHOULD WIN: "Quo Vadis, AIda?" (Watch both, plus "Collective," on Hulu. All excellent.)
Editing
"Chicago 7" could score here given its lack of other wins… or it could be shut out in favor of "Sound of Metal."
WILL WIN: "The Trial of the Chicago 7."
SHOULD WIN: "The Father."
Cinematography
The achingly beautiful "Nomandland" appears well in front here, but don't count out a showy black & white production ("Mank").
SHOULD AND WILL WIN: "Nomadland."
Production Design
Hey, "Mank!" Here's your solo award for the night!
SHOULD AND WILL WIN: "Mank."
Costume Design
Guild precursors suggest "Ma Rainey's Black Bottom," but watch for "Emma." as the spoiler.
WILL WIN: "Ma Rainey's Black Bottom."
SHOULD WIN: "Mulan."
Hairstyling & Makeup
"Ma Rainey," again with the edge. It'd be pretty hilarious to see "Hillbilly Elegy" win though.
WILL WIN: "Ma Rainey's Black Bottom."
SHOULD WIN: "Pinocchio."
Sound
The two sound categories were consolidated this year, and in this instance, it makes the job easier.
SHOULD AND WILL WIN: "Sound of Metal."
Visual Effects
Tight race between "Tenet" and "The Midnight Sky." Go with the more elaborate, in-camera work.
SHOULD AND WILL WIN: "Tenet."
Original Score
The excellent music of "Soul" is a virtual lock after securing the vast majority of precursors. Maybe "Minari" in a shocker.
SHOULD AND WILL WIN: "Soul."
Original Song
A lackluster lineup with no sure frontrunner. "Speak Now," performed by supporting actor nominee Leslie Odom Jr. from "One Night in Miami" probably holds the edge.
WILL WIN: "Speak Now" from "One Night in Miami."
SHOULD WIN: "Husavik (My Hometown)" fom "Eurovision Song Contest."
Animated Short
SHOULD AND WILL WIN: "If Anything Happens I Love You." It's sad. Watch out for Pixar's "Burrow."
Documentary Short and Live Action Short
Without seeing any of these before print time, it's tough to make the call. These are always random choices, but other prognosticators online peg "A Concerto is a Conversation" for Documentary Short and "The Letter Room" for Live Action Short.
• • • 
Tyler Wilson has been writing about movies for Inland Northwest publications since 2000. He is the co-host of "Old Millennials Remember Movies," available everywhere you find podcasts. He can be reached at twilson@cdapress.com.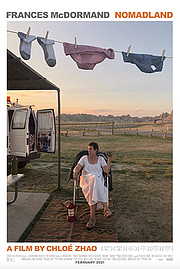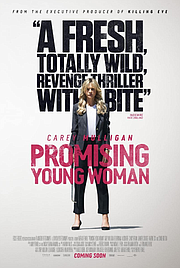 ---