Seniors can get free vaccine at home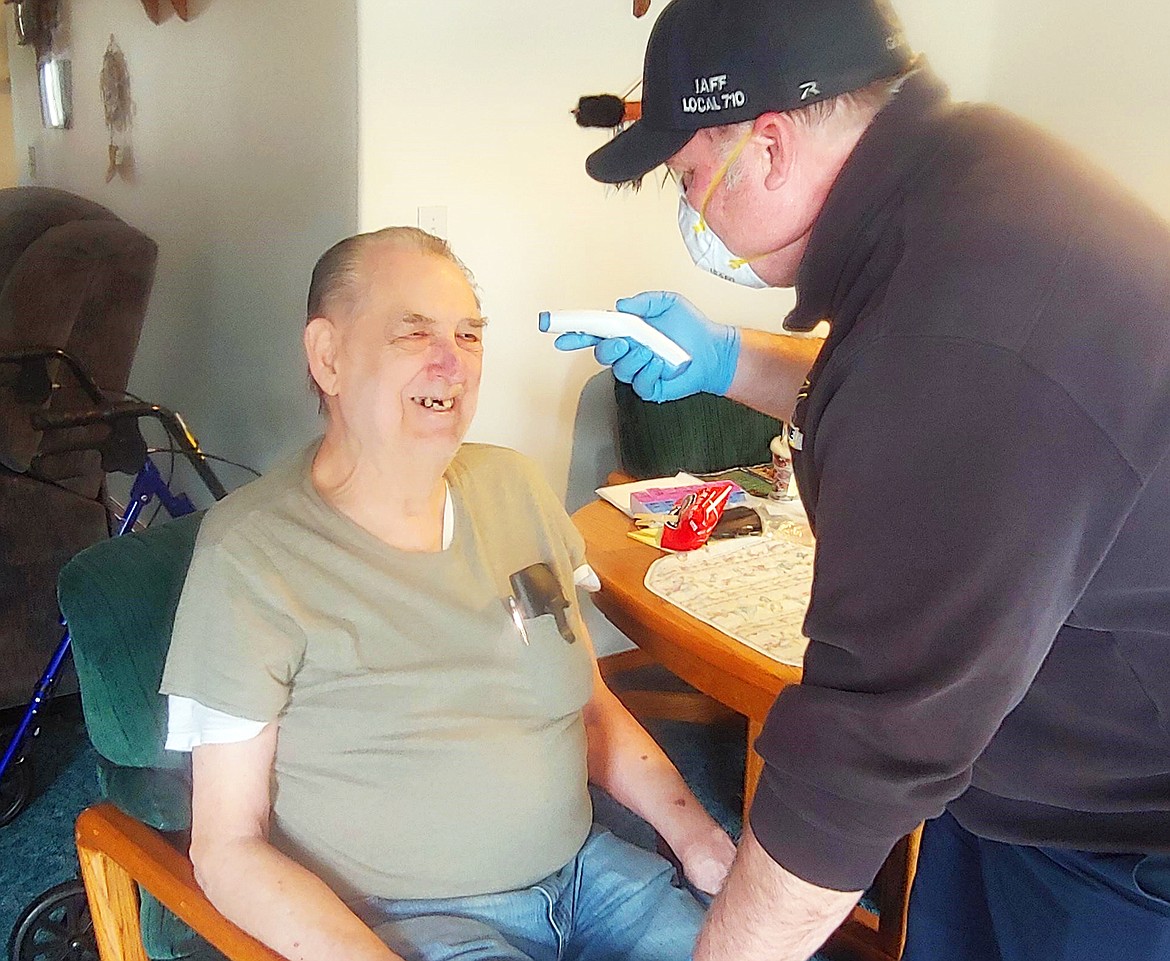 Photo courtesy Coeur d'Alene Fire Department/Bobby Gonder Scott Dietrich checks on a senior citizen at home in Coeur d'Alene
The Coeur d'Alene Fire Department has teamed up with the Area Agency on Aging of North Idaho, along with help from the Panhandle Health District, to begin a free, in-home COVID-19 vaccination program.  
Started on Wednesday and continuing for three weeks, the service is offered to homebound citizens and their direct care providers in PHD. Seniors who are unable to make it to other vaccine locations can call to schedule an appointment.  
Scott Dietrich, EMS officer with Coeur d'Alene Fire, said Wednesday it was off to a solid start. He expected there might be as many as 100 to 200 seniors receiving the shot through the program.
"So far they've been super happy," he said.
The crew will consist of an EMT from the Coeur d'Alene Fire Department along with a volunteer from the Area Agency on Aging of North Idaho. They will drive to the home of the individual and administer the vaccine on-site.  
The travel vaccine idea came to light when it was pointed out that many homebound seniors participate in the Meals on Wheels program through the Lake City Center.
"It is very hard for a lot of people to get to a vaccine clinic," Dietrich said.
The program will be assessed in three weeks to determine if it should be continued.
Any homebound senior who could benefit from the program can call 208-667-3179.
---