And the survey says ...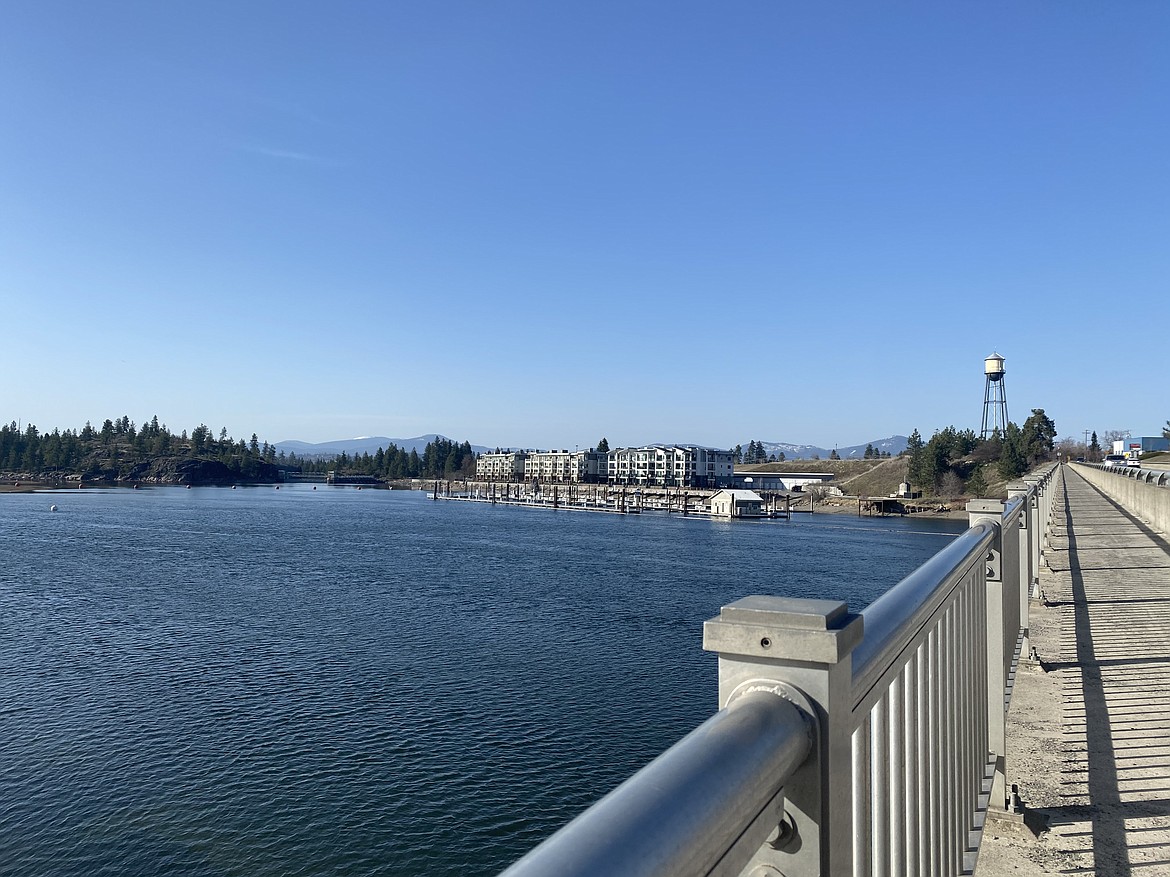 The Spokane River, enjoyed by many Kootenai County residents, will see a few more patrol officers out on the water as KCSO doubles up education and enforcement this year. (MADISON HARDY/Press)
by
MADISON HARDY
Staff Writer
|
April 7, 2021 1:08 AM
Survey results from Spokane River residents show a divide between the need for safety and love of boating on one of Kootenai County's beloved waterways. 
The Kootenai County Sheriff's Office collected the synopsis of riverfront homeowners last week during a town hall hosted by Sheriff Bob Norris. Newly elected to his position, Norris said he frequently receives calls about Spokane River issues. Most calls, he noted, concern excessive wakes generated by boaters. 
Attempting to get to the root of the problem, Norris decided to take the topic to the people — specifically those whose land and lives revolve around the river. 
While most of the questions came back with near-perfect split results, one that asked whether all of the Spokane River should be a "no wake zone" received resounding opposition. Eighty of the 93 survey respondents said they either "completely or somewhat' disagree with banning wakes from the river. 
For decades, the county has mandated that no boats create wakes within 100 feet of a body of water's shoreline. Last year, in an attempt to quell large waves outside the 100-foot barrier, Kootenai County Board of Commissioners adopted a 150-foot no-excessive-wake ordinance.
However, many Spokane River residents said the newest provision was not the savior the county expected. 
Survey results reflect those views, with 50 of the responses completely or somewhat disagreeing with the 150-foot ordinance as it stands. Fifty-four of 94 respondents also support rescinding the rule to prohibit all excessive wakes on the river.
"What I found interesting was that the split of responses wasn't as significant as I thought was going to be," Norris said. "I was expecting an 80% in favor of total restriction or what have you, but that's not what we found." 
Tubing, a hot topic for county officials and recreationists alike, also received mixed reviews. Forty-nine of 90 respondents said they disagree to some degree that towing should be banned or entirely restricted on the river.
In the written section of the survey, KCSO noted that participants advised the law enforcement agency to consider an ordinance "restricting towing (wake surfing/boarding, tubing, water skiing) on Friday to Sunday between the hours of 10 a.m. to 6 p.m." on the Spokane River. 
Limiting tubing hours is one consideration Norris said he will bring to the commissioners. Though he knows the restriction would not please every boater, he said it's a reasonable step to promote safe recreation habits on the river. 
"That would give people who live on the river time to do those activities from Monday through Thursday and in the early morning or early evening," Norris said. "I'm not going to make everyone happy, but I think that based on the recommendations and considerations, this would be a reasonable approach." 
During last week's town hall presentation, KCSO Sgt. Justin Arts said that about one-third of the county's Marine Division patrol officers' time — 1,476 hours — is spent on the river. Nevertheless, 33 of 80 survey takers said they aren't satisfied with the amount of KCSO Marine presence on the Spokane River.
To meet the ever-increasing number of Spokane River boaters, survey respondents asked KCSO in the comments to consider providing enhanced law enforcement during the high-use summer boating season. 
The additional patrol coverage was also recommended on top of an emphasized enforcement during the first three weeks of the boating season "to set a tone" and ensure the public is aware of laws and ordinances. Norris said officers will be watching for speed, aggressive wake, and boating within a 100-feet perimeter. 
"Part of that strategy is once the word gets out that there is a lot of concern and enforcement on the river, generally we'll have more compliance," Norris said.
Norris, who used to live on the river and still has friends in the area, says he has heard from people who favor and oppose strict regulations. The sheriff said he's happy with the low number of injuries and citations reported last year based on statistical data. But, he said he also recognizes that the number of excessive wake boats is increasing.
"I don't want to live in a community where I have a cop on every corner, but when they are not there, that is when you find traffic infractions. It's the same thing on the river," Norris said. "I don't want a marine deputy on every third house, but when they are not there, more infractions and violations happen." 
Other recommendations made by Spokane River residents:
• Working with the highway districts to restrict parking along West Riverview Drive near the Greensferry Boat Launch. 
• Working with Idaho Department of Parks and Recreation, Kootenai County Parks and Waterways, and boat rental companies to enhance communication, educational signage, and boater education. 
---