Competency-based elementary coming to Post Falls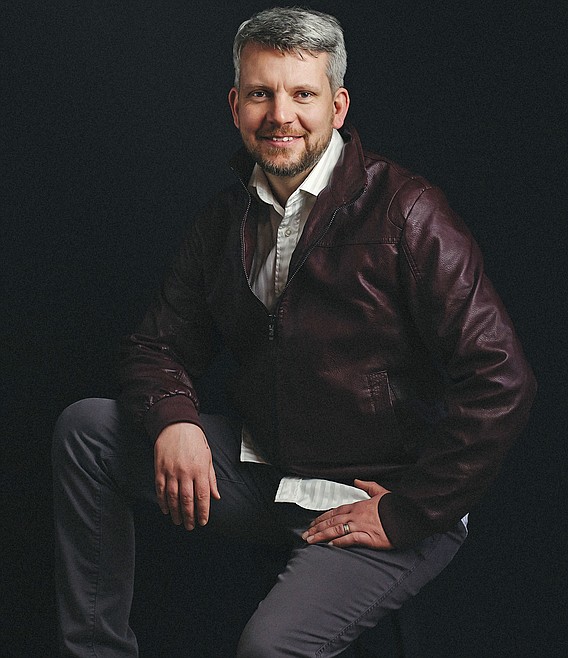 by
DEVIN WEEKS
Staff Writer
|
April 3, 2021 1:00 AM
POST FALLS — A competency-based, private Christian K-6 elementary school is set to open on the River Church campus in Post Falls in September.
River Tech Elementary and Homeschool Resource Center will offer a full K-6 program with "competency-based" learning that will allow students to move at their own pace. The school will have a STEM (science, technology, engineering and mathematics)-focused curriculum while also offering arts programming.
"Competency-based education, it's not something I'd heard about before, where the student can progress at their own speed," principal and arts director Dan Hegelund said Friday. "That's something new. It will be very interesting to see."
Hegelund said everything has gone smoothly in the planning and hiring phases. The interest from families, especially, has been greater than expected.
"I was praying and hoping and thinking, 'How are we going to have enough students?'" he said. "But the interest is really, really high.
"So far, so good," Hegelund said. "That's very encouraging."
River Tech is expected to have up to 35 students this first school year and will have a six-to-one student-to-teacher ratio.
"Besides the core subjects, our STEM-focused school will teach children programming, 3D modeling, 3D printing, robotics, videography, sound engineering, physics and more," Hegelund said.
K-6 students will enroll in five "tracks:" math, composition, life, arts and tech. As a homeschool resource, families will have the ability to choose tracks and classes for their kids.
Each track has four competency levels. Students advance to higher levels by mastering the present one, thus allowing for students to learn as quickly or slowly as needed.
First through sixth grade students will be able to choose from five extracurricular activities: children's choir; martial arts; team building; film production; and games and robots. Students not enrolled in River Tech Elementary may also enroll in extracurriculars. These courses are being already being offered for free now through September.
River Tech lists several reasons why this school is the right fit for certain students, including individualized learning, shorter days and conservative and Christian values.
Hegelund, who was born in Denmark, moved with his family to Post Falls in September 2020. Hegelund is a professional musician who has performed in more than 30 countries around the world, in places such as the Presidential Palace of Ukraine and TV shows "Denmark's Got Talent" and "True Talent."
Launching River Tech is a way for Hegelund and family to give back to the community they have so quickly come to love.
"We feel like we've found our own little corner of paradise," Hegelund said. "We are blessed by Idaho's beautiful nature and freedom-loving people. We have a fabulous staff, and we look forward to welcoming our new students in September 2021."
Registration for full-time students opens April 19. Tuition varies.
Three open house opportunities at the school are coming up for parents and students to meet teachers, see classrooms and ask questions:
• 5 p.m. Tuesday
• 10 a.m. April 10
• 2 p.m. April 16
River Tech Elementary is at 1687 E. Horsehaven Ave., Post Falls.
Info: www.rivertechschool.com
Recent Headlines
---