You've got Questions? You deserve answers!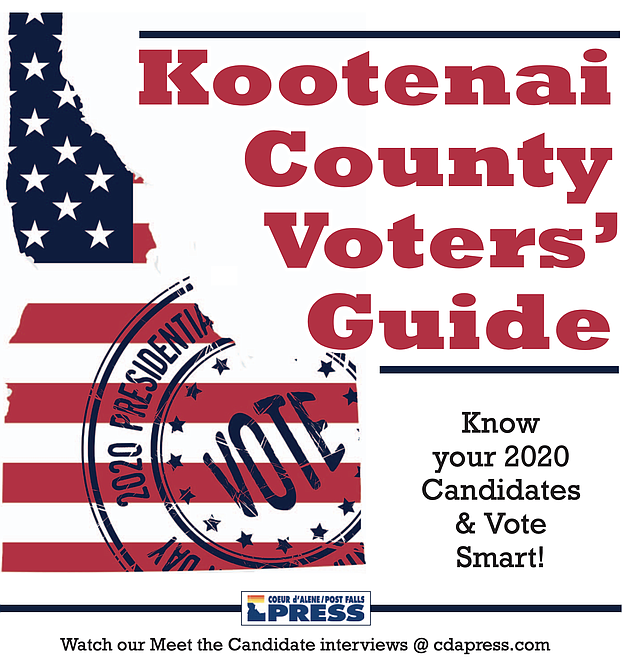 You can also view candidate interviews at www.cdapress.com. Look for the Meet the Candidates link at the top of the page.
|
September 22, 2020 2:10 AM
Next month The Coeur d'Alene Press will host a round of town hall forums with local and state candidates for the upcoming elections, and we want YOU to be as informed as possible in what is shaping up to be an unprecedented election. What do you want to know? What is important to you as a constituent?
From now until 5 p.m. on Sept. 30 you can go to http://bit.ly/20ELECT and submit three questions to each of the candidates running in contested races. Then join the Zoom forums running Oct. 5-9 and have your questions and concerns addressed directly. Stay tuned for more details!
---