Cleo Oneita Walters, 92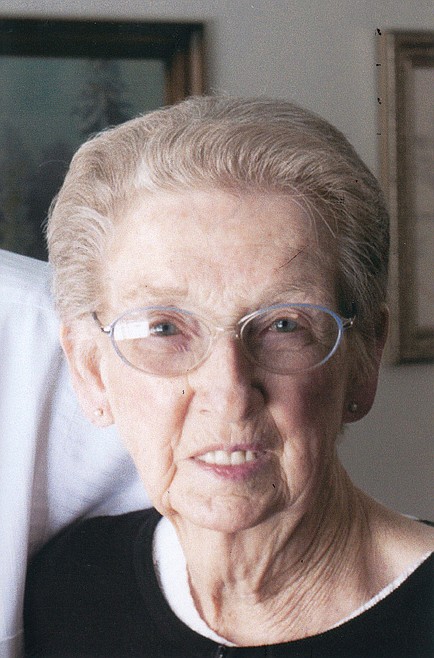 |
September 16, 2020 1:00 AM
Cleo (Casper) Walters was born in Lewisville, Idaho, on July 13, 1928, to William Reuben Casper and Geneva Matilda Peterson. She lived and grew up in Lewisville and was always a hard worker, working beside her father in his blacksmith shop. She was born with flaming red hair and had a personality to match and had many adventures growing up.

She met her sweetheart, Robert Walters, when she was a freshman in high school while taking care of his brother's children. A romance developed and they corresponded by letters while he served in the Army during World War II. Soon after he returned home, they were married.
In 1952, they moved to Hayden, Idaho, where she enjoyed baking, quilting, square dancing, fishing, gardening and spending time with her family. Her rose garden was the envy of the neighborhood, with dahlias, gladiolas and many more flowers as well.

She was a lifelong member of the Church of Jesus Christ of Latter-day Saints and participated in many callings, her favorite being anything to do with Relief Society. Along with her husband, she served many years in the Seattle and Spokane Temples.

After her husband died in 2013, she moved to Post Falls to live with her daughter's family. While there, she enjoyed spending time with her grandchildren and great-grandchildren. She recently moved to Guardian Angel Homes in Post Falls, where she made new friends.

After a brief illness she passed away peacefully with her family by her side at the Schneidmiller Hospice House, on Sept. 10, 2020.

She is preceded in death by her parents, her five siblings, and her husband.

She leaves behind her children, Kenneth, Rendell (Linda), Joel (Diana) Walters and Jan (Robert) Garrett; along with numerous grandchildren and great-grandchildren. She will be truly missed.
Her funeral service will be held at 10 a.m. on Friday, Sept. 18, 2020, at the Church of Jesus Christ of Latter-day Saints, 1670 N. McGuire Road, Post Falls, ID 83854, with a viewing at 9 a.m.
Yates Funeral Home has been entrusted with the final arrangements. Please visit Cleo's online memorial and sign her guest book at www.yatesfuneralhomes.com.
---