'Praying for a miracle'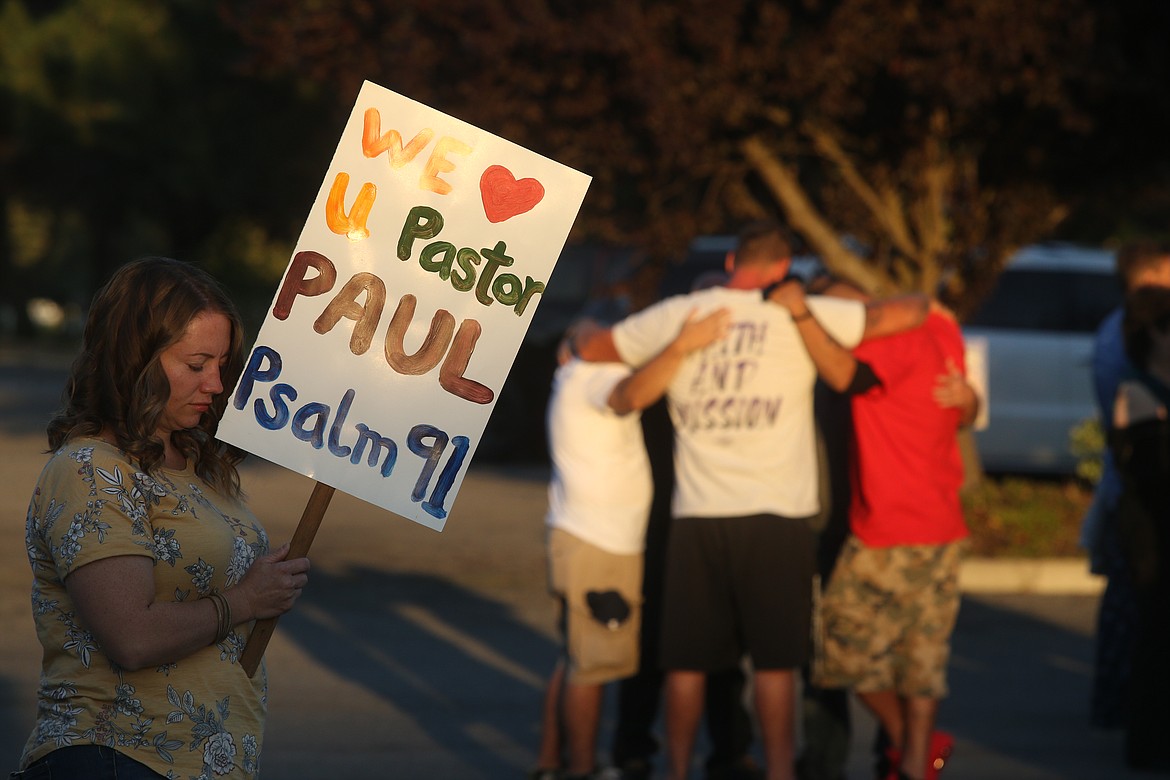 Sarah Bailey holds a sign as she participates in a prayer vigil for Pastor Van Noy outside Kootenai Health Wednesday night.
BILL BULEY/Press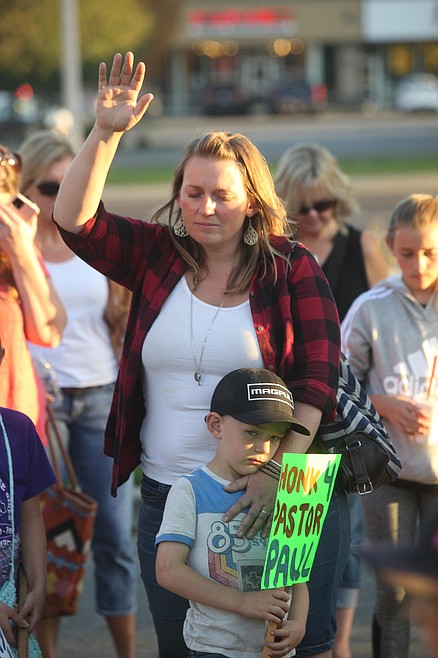 Kari Schueler and son Atticus participate in a prayer vigil for Pastor Paul Van Noy outside Kootenai Health Wednesday night.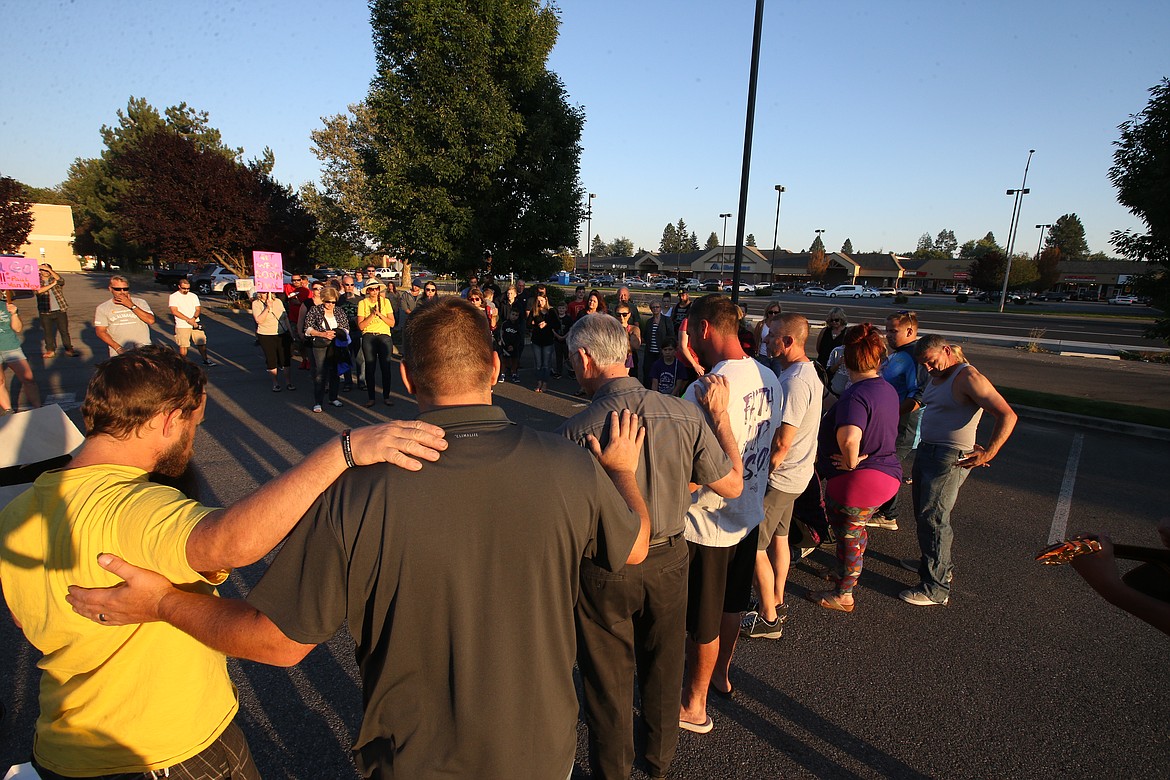 People pray for Pastor Paul Van Noy in a parking lot across the street from Kootenai Health on Wednesday.
Previous
Next
by
BILL BULEY
Staff Writer
|
September 10, 2020 1:08 AM
COEUR d'ALENE — As Pastor Paul Van Noy fought for his life at Kootenai Health Wednesday evening, he was not alone.
Outside his intensive care unit window, in a parking lot across the street so he could see them, about 60 people gathered to pray, sing and hope for his recovery from the coronavirus.
"We're praying for a miracle," said Kari Schueler, one of the organizers that united pastors, men, women and children of different churches.
She said Van Noy is their shepherd. He leads, counsels, and prays for the congregation at Candlelight Christian Fellowship in Coeur d'Alene.
"We felt it very important tonight to come out and show him how much we love him," Schueler said.
Van Noy was admitted to the hospital about a week ago when he contracted COVID-19. His wife, Brenda, also contracted the coronavirus and is recovering at home.
"They are both so very grateful for all your prayers and concerns. They personally thank all of you," according to the church's website. "The church staff and Elders are blessed we have so many members of our church that have reached out to all of us. Thank you! Please continue to pray fervently without ceasing."
The virus seems to be on the decline in Kootenai County, with daily numbers of new cases continuing to fall.
Wednesday, the Panhandle Health District reported 13 new cases in Kootenai County, bringing the total cases to 2,279. Of those, 219 are active. There have been 31 deaths in Kootenai County attributed to the virus.
Candlelight was closed last week, but plans to resume services Sunday.
With the setting sun casting long shadows Wednesday, the group prayed for Van Noy's healing.
Some held signs that read "Honk 4 Pastor Paul," "We love you Pastor Paul," and "Get Well Soon Paul." Many put their arms around each other and several wiped away tears.
"We love Pastor Paul and God calls us to come together and pray, and we're going to follow that command," Sarah Bailey said.
Patrick Kittel said Van Noy has done much not just for the church and its members, but for the community.
Candlelight has many outreach programs, provides meals for the hungry and recently held a fun run to raise money for its benevolence program to help those in need.
"He has brought the best man out of me. We just love him so much," Kittel said.
He described Van Noy as "full of hugs, full of love, a remarkable man."
"He brought me to the Lord," Kittel said.
John Padula, pastor at The Altar church, said Van Noy was a good friend and mentor.
"He loves God and he loves people," Padula said. "He's doing what God called him to do and we just want to see him healed."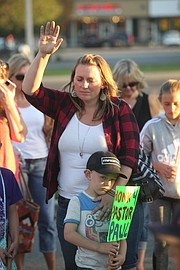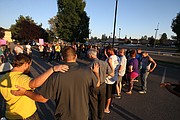 Recent Headlines
---