Rogers opens new location in Cd'A
|
September 6, 2020 1:10 AM
"Cooked fresh to order" is the objective of Roger's Ice Cream & Burgers that just opened at 2420 Government Way (south of Wells Fargo Bank).
Roger's offers hamburgers, fries and homemade kettle chips, turkey and garden burgers (with lettuce-wrap options), 16 ice creams, shakes, malts and beverages, including beer, cider and seltzer.
Roger's started in the Sherman and 13th Street location as a Dari Delight in the 1980s. Newer places are in Post Falls and Hayden. Owners Mark and Nicole Randolph have about 130 employees and are hiring.
With seating inside and outside and a drive-through, hours are 10 a.m. to 10 p.m. Sunday through Thursday and 10 a.m. to 11 p.m. Friday and Saturday. Phone 208-930-4224. Check www.rogersicecreamburgers.com.  
Edward Jones Investments opens new Hayden place
A new Edward Jones Investments office has opened in Suite 103A at 8382 N. Wayne Drive in Hayden.
With more than 13,000 branch offices and its headquarters in St. Louis, it offers an established process to help clients personalize strategies to achieve goals.
With Jordon Goos as financial adviser and Lynise Poe as branch office administrator, hours are 8 a.m. to 5 p.m. Monday through Thursday and 8 to 2 p.m. Friday. Phone 208-635-0009. Check www.edwardjones.com.
McCaughan CPA moves on Northwest Boulevard
Offering accounting, income tax, consulting and payroll services, Steven T. McCaughan CPA has moved to Suite 102 at 250 Northwest Blvd.
The staff includes owner and CPA Steven McCaughan, accountants Heidi Bailey and Kathy Braskich and office assistant Kathy Lieggi.
Hours are 8 a.m. to 4 p.m. Monday through Thursday and 8 to noon Friday. Phone 208-667-0644.
Spirit Halloween opens at Kathleen and U.S. 95
Offering "all things Halloween," Spirit Halloween has opened st 507 W. Kathleen Ave. (the former BMC building across from Parker Toyota).
The inventory includes decor, animatronics, costumes and accessories for trick-or-treating and parties with witches, zombies, superheroes and pets.
Open until Nov. 2, hours are 11 a.m. to 7 p.m. weekdays, 10 to 7 Saturday and 11 to 6 Sunday. Check www.spirithalloween.com.  
And now the Tidbits

Moxie Java coffee stand is now in the Home Depot parking lot.
Construction has started on a SafeSplash swim facility on Schreiber Way.
Watch for new businesses at 1022 N. Fourth.
A sign says "Hanks Hatchets" at 2506 N. Fourth.
Spies say a Family Dollar store will be at 317 E. Seltice Way.
5-in-1 Fitness will be at 1631 Seltice Way.
The 10/6 eatery that used to be on Fourth Street will be at Seventh and Wallace in 2021.
Cookie Crumble will be in the Costco Plaza area at 3524 Government Way.
*Emerge is opening at 119 N. Second St. 
Milk & Honey Coffee is "coming soon" to Mullan and Cecil in Post Falls.
Schmidty's Burgers will be at 1524 E. Sherman.
A 120-room boutique hotel will be where the Outback Steakhouse was off Northwest Boulevard and I-90.
Izzy's Comfort Kitchen will be where 10-6 Eatery was at 726 N. Fourth St.
Construction on a new Maverik gas and convenience store has been started in the northwest corner of Highway 41 and Mullan Ave.
A new UPS distribution center is under construction at 192 N. Beck Road in Post Falls.
The Rokko's teriyaki eatery has left Riverstone and will be where San Francisco Sourdough was downtown.
What might be happening with the former Shopko building? The latest gossip is Hobby Lobby will be there.
A new commercial building is under construction at 6040 Government Way.
The Hayden Dairy Queen will be at 513 W. Hayden Ave.
108 North is under construction connected to the Moose Lounge downtown.
La Cabana Mexican Food on Seltice Way is adding a new place in Riverbend Commerce Park.
The Union Gospel Mission Thrift Store is under construction on Government Way.
Something new is going into 413 Sherman beside the Art Spirit Gallery.
A  Mangia Wood-Fired Pizza will be in The Northern complex northwest of the Ramsey Road-Hanley Ave. intersection.
Trademark Mechanical is building a new place in Hayden.
• River City Pizza will have a place in the strip mall at Atlas and Prairie.
The new Hardwick Hardware is under construction at 3820 E. Mullan in Post Falls.
A new motel is under construction on CdA Lake Drive between Mullan Ave. and Michael D's Eatery.
A Chase Bank is being built in front of Tractor Supply on Neider Ave.
A Starbucks Coffee building is under construction kitty-corner from the Kroc at Ramsey and Maria.
Vicio Pizza will be in the former Bullman's pizza location in Riverstone.
When a tree branch or bush blocks a street sign, whose job is it to remove it?
 *Contact Nils Rosdahl at nrosdahl@cdapress.com.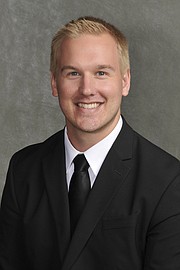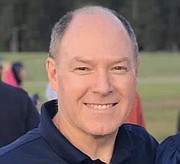 ---