There's a new judge in town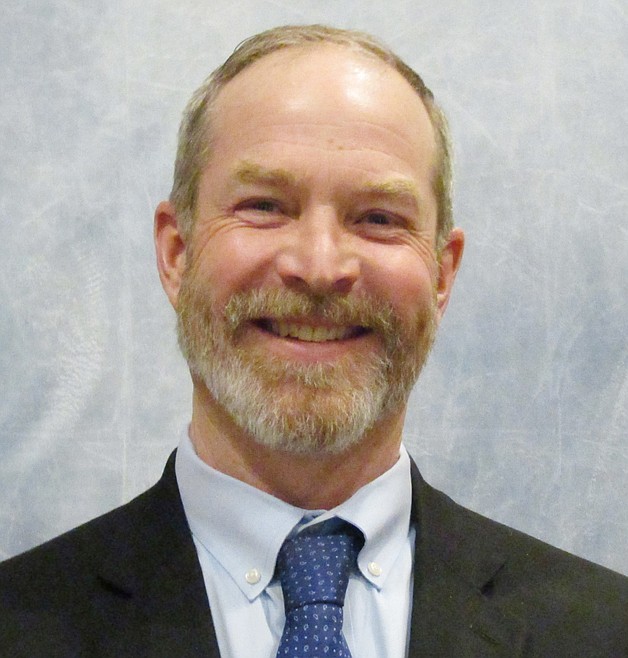 Post Falls' deputy city attorney John Cafferty accepts position as Idaho's First Judicial District magistrate judge.
Courtesy photo
by
MADISON HARDY
Staff Writer
|
September 5, 2020 1:00 AM
Of 26 qualified applicants, Post Falls' deputy city attorney John Cafferty was chosen as one of the newest magistrate judges for Idaho's First Judicial District.
After a series of interviews, the Magistrate Commission of the First Judicial District appointed Cafferty, 50, to the bench last Friday. A practicing attorney in Coeur d'Alene for 23 years, Cafferty said he has always aspired to become a judge. When he saw the creation of two new positions, he jumped at the chance.
"It's awesome. It's like the third or fourth best day ever after the birth of my two kids and marrying my wife," Cafferty said. "It is something that I believe strongly, and I think it will allow me to help better the community with the skills I have to do so."
Before becoming the deputy city attorney for Post Falls in 2019, Cafferty was an attorney for the statewide law firm Hawley Troxell in its Coeur d'Alene office. Cafferty, who received his undergraduate degree from Boise State University, moved to Coeur d'Alene 23 years ago after receiving his Juris Doctorate from the University of Idaho.
"I think legal practice, in particular, is an important part of our society," Cafferty said. "People need to step up and take the hard jobs because it is for the betterment of our society."
In his position, Cafferty will oversee the first appearances of criminal defendants, set bail, and handle evidence.
"My role is to help instill faith in the judicial system," Cafferty said. "If you don't trust the courts, you're not going to trust the system."
New Plymouth attorney Ross Pittman will fill the other Kootenai County Magistrate position.
Recent Headlines
---