Ahhh: Look what you're not breathing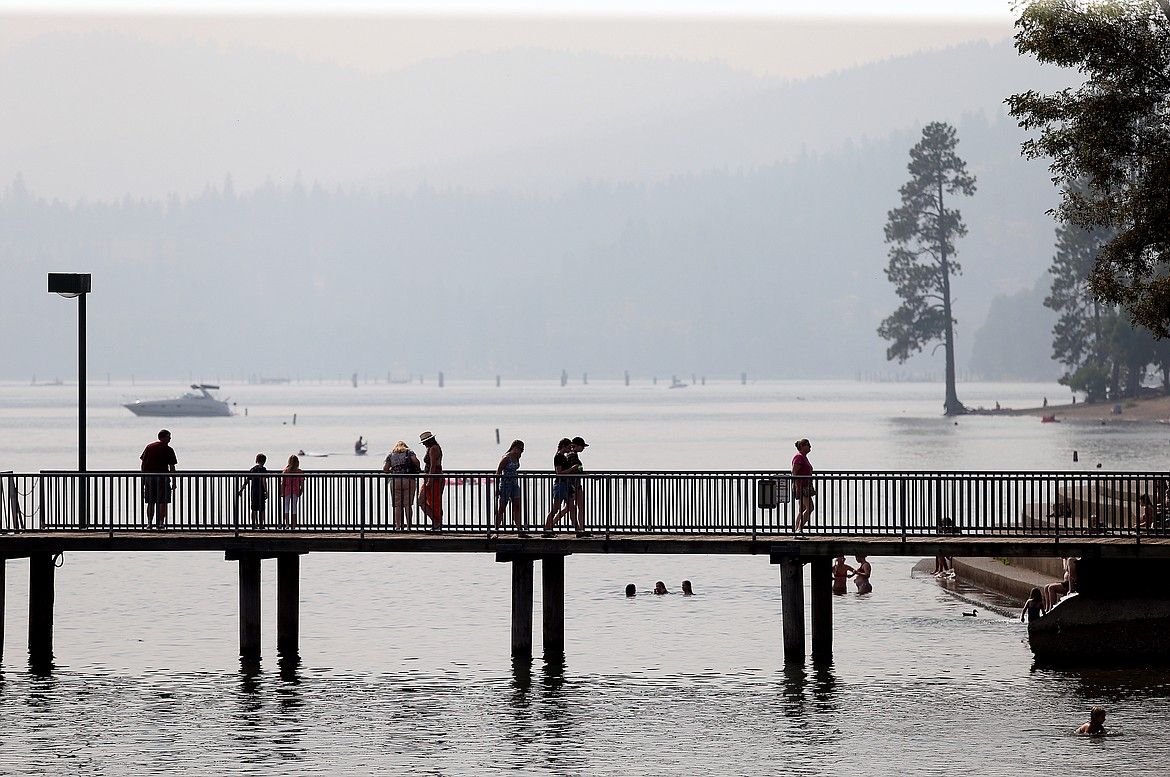 Summer skies in August 2018 were unfriendly to locals and visitors alike.
PRESS FILE PHOTO
|
September 4, 2020 1:00 AM
Talk about a breath of fresh air.
Did you happen to notice what isn't clogging the gorgeous North Idaho skies?
Weeks and weeks of smoke, and tons of it, from forest and grassland blazes, which for years has put a painful punctuation mark on what should be a time of big, beautiful deep breaths as summer slips away and crisp, cool mornings tell us fall is sneaking up.
This pulmonary reprieve has stretched to two years in a row, one for each lung, apparently. For those of you new to the area or long-timers who have managed to wipe the painful past from your memory, here's just one bitter reminder from the Aug. 21, 2018 Press, when Coeur d'Alene's air quality hovered between "unhealthy" and "hazardous":
Spokane had the worst air quality in the country on Monday morning when the air quality index reached 382 out of 500, according to the U.S. Environmental Protection Agency. Any reading above 300 is hazardous.
"There is a slight ridge between here and there, so that may have made the difference," said Shawn Sweetapple, IDEQ's regional air quality manager in Coeur d'Alene, comparing both sides of the state line. "But mostly it's probably just the luck of the draw and the way the weather is moving in."
Sweetapple said most of the smoke in this area is coming from the fires in British Columbia, but the totality of fires in the Northwest, including North Idaho and Washington, is increasing the problem.
While last year's essentially smoke-free summer and fall was a blessing after several consecutive miserable smoke years, we should all be particularly grateful that the weather gods - and perhaps more awareness and responsibility from humans - have granted us another non-smoking season.
Rumor has it there's a respiratory illness going 'round, so North Idaho's clean air act of 2020 is doubly appreciated.
---