No snow boots needed this Halloween
by
DEVIN WEEKS
Staff Writer
|
October 29, 2020 1:00 AM
North Idaho broke a cold spell when the mercury rose above freezing at 10 a.m. Tuesday, as winds shifted southwesterly and it got a little warmer.
It reached 44 degrees that day, but was an icy 23 degrees in the morning, 2 degrees warmer than the all-time low for that day of 21 degrees, set in 1946.
"But 92 hours straight, record cold for October, beating the 52 hours by 40 hours in 1935 between Oct. 29 and Oct. 31, so what a deal, huh?" Press Climatologist Cliff Harris said. "We might call this the 'October thaw' instead of a January thaw. Again, the coldest temperature this year was 13 degrees on Jan. 15, and the second coldest was 14 degrees on Oct. 25. Can you believe that?"
Looking ahead to All Hallow's Eve on Saturday, snow boots and umbrellas most likely won't be necessary costume accessories.
"I think Halloween will be OK, because like last year, we had snow in October and then we had the most snowless November recorded ever, at a 10th of an inch," Harris said Wednesday. "As far as Halloween, I'm predicting relatively normal weather. We're warming up, very slowly, but we're warming up. There will be a system on Friday coming through to the north of us near the Canadian border. There could be a few showers from Sandpoint northward."
Temperatures are expected to be in the upper 40s to lower 50s Saturday, dipping into the lower 40s Halloween night.
Harris said he doesn't see precipitation for at least a week to 10 days, so for those eager to put on studded snow tires, you might wait just a little longer.
"They'll wear their studs out, and the roads," he said.
Beyond Halloween, well, a crystal ball may be required to foresee what Mother Nature stirs up next.
"Just because it was the coldest stretch in October going back to 1895 doesn't mean a hoot when it comes to November weather, or winter weather," Harris said.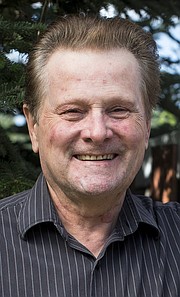 ---