Cd'A mulls mask mandate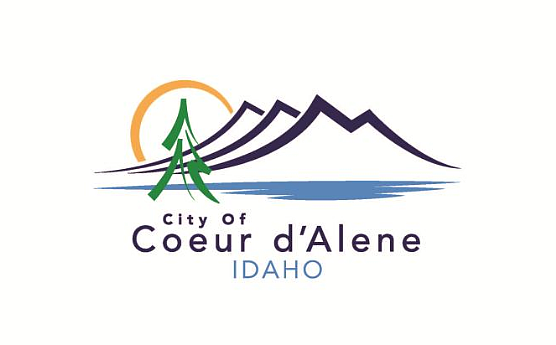 by
CRAIG NORTHRUP
Staff Writer
|
October 24, 2020 1:08 AM
The Coeur d'Alene City Council will meet Monday to discuss the possibility of implementing a citywide mask mandate.
"I don't think we really have any choice but to discuss it because the ball's in our court," said Councilwoman Kiki Miller.
The special call meeting comes after Thursday's vote by the Panhandle Health board to rescind its mask mandate for Kootenai County. Their decision to end the mandate was made amid pleas by local health care workers — including Jon Ness, chief executive officer of Kootenai Health — to keep the mandate in effect.
The community hospital is at 90 percent capacity. Ness said at Thursday's board meeting the impending cold and flu season, as well as any future surge in patients, would likely compromise the hospital's ability to provide adequate care.
Since the health district implemented its mask requirement three months ago, adherence to the mandate — which carried the force of law, per Idaho Code — was met with mixed degrees of compliance. While some followed the mandate, others greeted it with a spectrum of dissent ranging from malaise to outright contempt.
Anti-mask demonstrations emerged at the Government Way courthouse and along the downtown districts. Mask-burning barbecues were held outside the Panhandle Health District's Hayden headquarters. Board members received angry emails and reportedly angrier calls.
County residents' responses were enough to sway Walt Kirby — the Boundary County Commissioner who sits on Panhandle Health's board — to change his mind and vote to rescind the mask mandate Thursday.
"I'm just sitting back and watching them catch it and die," an exasperated Kirby told the other board members during Thursday's meeting. "Hopefully I'll live through it. I'm 90 years old already. I'm not getting involved in it anymore. I'm done. I'm stepping away from it. It's such nonsense."
While rescinding the mandate now decriminalizes not wearing masks in public spaces, privately owned businesses can still require patrons and visitors to wear masks. Failure to comply with business requirements could result in trespassing charges. But city council will examine Monday whether or not that deterrent will be enough.
The council was actually prepared to vote up or down on a mask mandate in July, but Panhandle Health's board beat them to the punch, making any Coeur d'Alene mandate redundant. Councilman Dan English said an effective countywide mandate would be his preference, but that the health board's decision now requires action at the city level.
"Wider is better," English said, "so in that sense, (the county mandate) was good. Our approach will be better and more palatable to people, I think."
English said the city's approach — should a mandate come to a vote and pass — would be de-criminalized, compared to the county's now-defunct mandate that would have made failure to wear a mask in certain public spaces a misdemeanor.
"We would treat it more like a civil matter, rather than a criminal action," English said. "Ours would have a $100 fine, versus (Kootenai County's) $1,000 fine. It'll be more like a traffic citation with a lot of emphasis on education."
The resolution, if passed would go into effect Tuesday.
English added that he supports a mask mandate, particularly in light of the health board's decision.
"I fully expect it to pass," he said.
Others aren't so sure. Dan Gookin said he'll vote against a mask mandate, saying the city is likely to encounter the same lack of compliance the county saw for the past three months. He described a scientific arms race of conflicting studies that forced a stalemate among the county's citizens as but one of the reasons people can't come together on a mask mandate.
"What other fields have we left to plow?" Gookin asked. "Everyone knows about the mask mandate, and everyone's already made up their minds. But primarily, it's unenforceable. That's my thought. That's why (the county) dropped it."
Gookin's assertion that a mandate is unenforceable tracks statements made by Kootenai County Sheriff Ben Wolfinger in a July Panhandle Health board meeting that the county's then-hypothetical mask mandate would be unenforceable.
Councilwoman Miller, who has led a spirited mask education initiative over the summer, said she remains undecided, and the enforceability of a city mandate and its language would factor heavily into whichever vote she casts.
"That's a question I'll have to decide," she said. "If the mandate's not enforceable, that's obviously something we'll need to look at. You know, the (Kootenai County) mask mandate was a tool that any agency could put out there to steer behavioral change. A vocal percentage of the public misconstrued that into an infringement of rights, which is why the vote to continue the mandate failed."
Miller stressed, however, that mandate or no mandate, if neighboring communities aren't willing to participate in urging COVID-19 safety protocols, Coeur d'Alene will ultimately see less success at slowing the spread of the virus.
"Whether I agree with a mask mandate or not, do I want to see someone in a car accident get turned away from the hospital because they don't have room?" she asked. "Do I want to see someone come in with a life-threatening injury or illness, and they have to get shipped to a field hospital at the fairgrounds?
"No. If (a mask mandate) is something this community wants to get behind, they need to speak up. Right now, if there is a silent majority looking to leadership to stand up for a mask mandate, they need to be a lot less silent."
---