Old town americana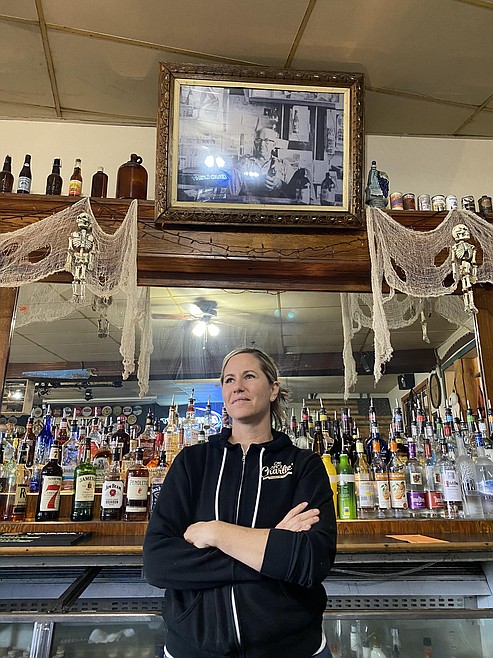 Whitney Haruza has owned One Shot Charlie's, a local Harrison bar and restaurant since 2021, but the building has been a key feature of the city since 1949. (MADISON HARDY/Press)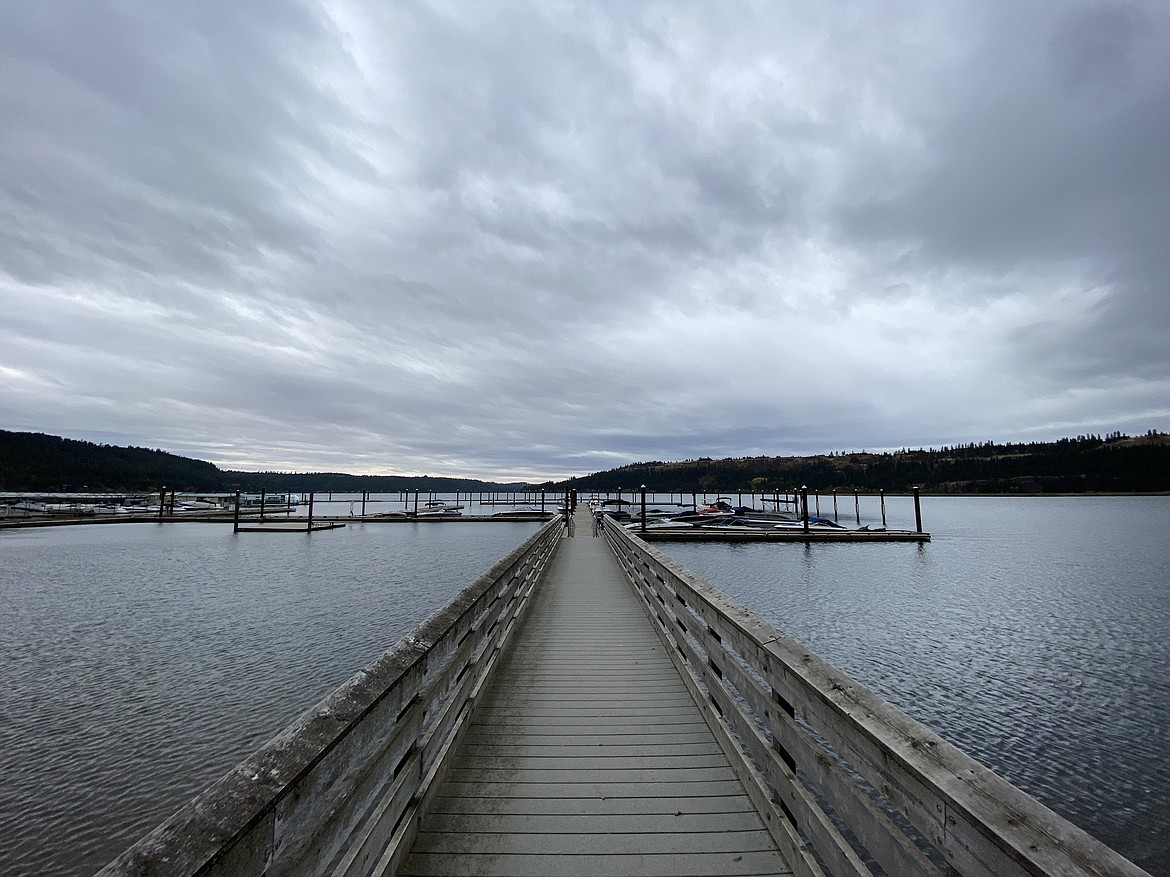 The small seasonal town of Harrison is known for its outdoor recreation. With easy access to the Coeur d'Alene and St. Joe's rivers, hiking, hunting areas, and the Trails of the Coeur d'Alene's biking and running route. (MADISON HARDY/Press)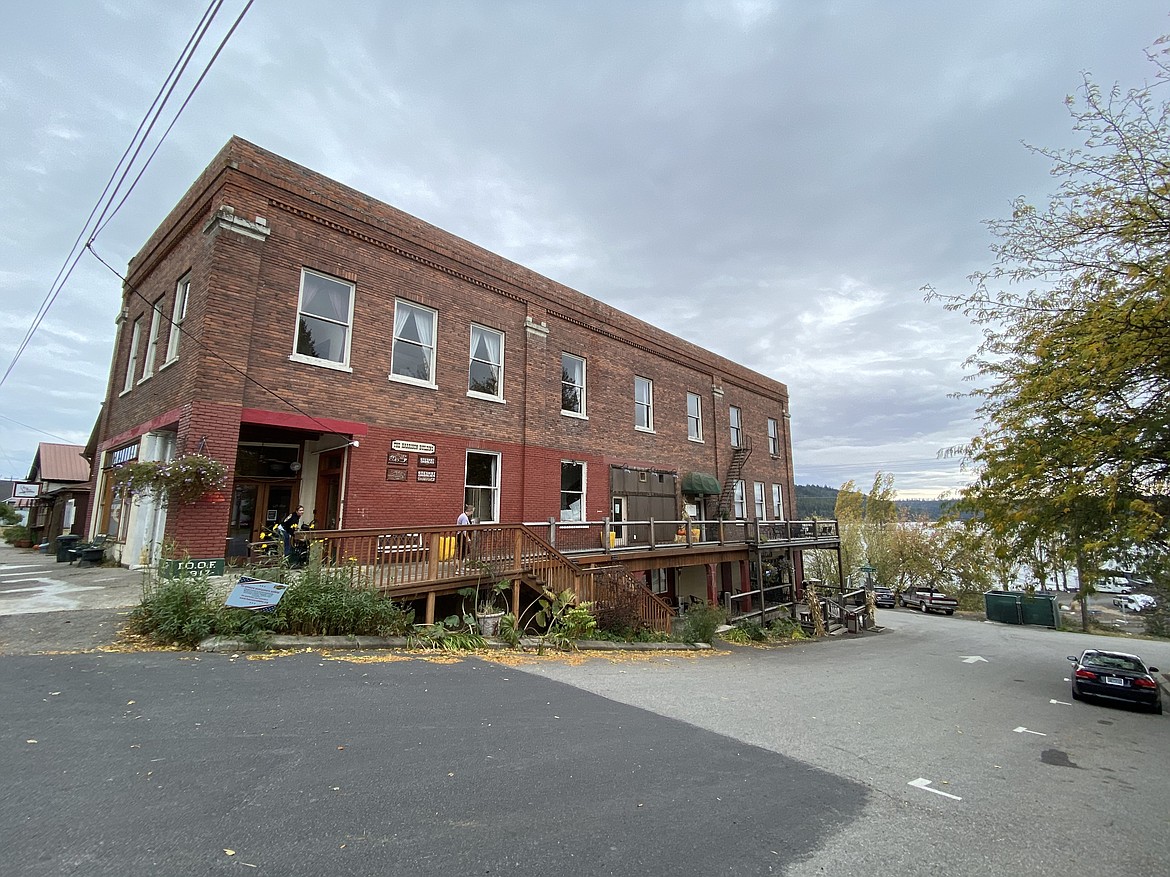 The Old Harrison Building is one of the few buildings that survived Harrison's 1917 fire that burned the majority of businesses and homes down. Now it is home to the Tin Cup breakfast and coffee shop, One Shot Charlie's bar and restaurant, and Simply Wilder Soap. (MADISON HARDY/Press)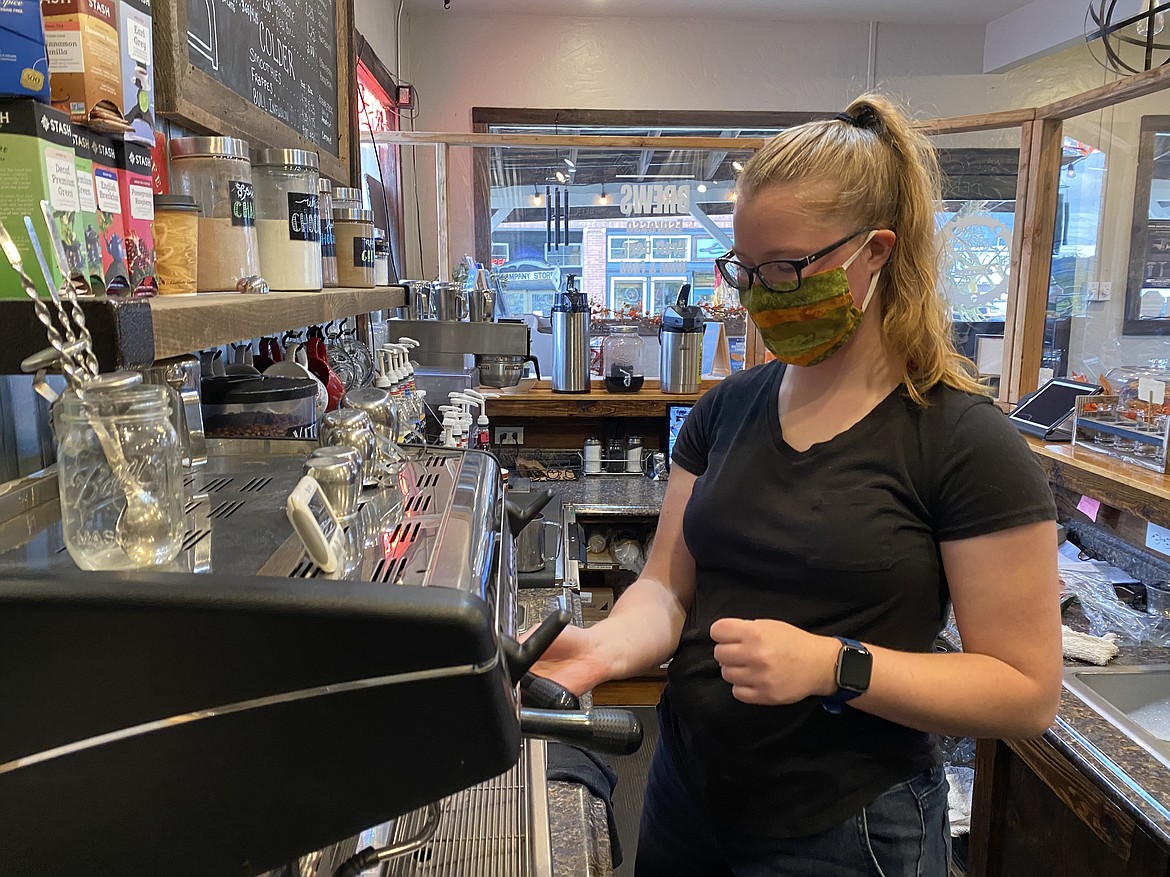 Madison Napierala, 20, grew up in Harrison and now works at the Cycle Haus Bikes and Brews cafe and bike shop. (MADISON HARDY/Press)
Previous
Next
by
MADISON HARDY
Staff Writer
|
October 18, 2020 1:40 AM
HARRISON — If you don't pay attention, you could drive through the small lakeside town of Harrison in a little over a minute.
On a Friday afternoon, you'll see only a handful of glowing "open" signs in businesses' windows. Harrison is a seasonal town, hitting its peak from about May until the middle of October when the cold sets in.
During the winter months, there are very few places to stop in Harrison. There is the Lakeview Lounge, an old motel frequented by bikers and traveling workers; the Harrison Trading Post, a convenience store with everything from baked goods and ice cream to liquor; and One Shot Charlie's, a town staple for eats and drinks.
One Shot Charlie's has been serving Harrison residents since 1949. The business was taken over by brother-sister duo Whitney Hruza and Jordan Hall in 2012 after the pair moved up from southern Idaho.
"Community spirit is the main thing that keeps businesses alive here," Hruza said. "We've made a lot more community decisions than we've made business decisions."
Under their ownership, One Shot Charlie's became one of the first and only businesses that remains open seven days a week year-round.
"Any other person making smart business decisions would have shut down because it doesn't pay your bills here," she said. "Since it was just my brother and I working it ourselves, we would take that hit and kept it open."
Harrison is a no-frills town, with no gas station, no chain franchises, semi-reliable broadband, and only Verizon cell service. What it does have, however, is a beautiful view of the Coeur d'Alene and St. Joe rivers, a thriving connection to wildlife, the Trail of the Coeur d'Alenes, and community heart.
The Trail was established in Harrison around 2004 and connects 73.2-miles of riding and running trails from Plummer to Mullan. Harrison businesses have seen a boost in income from the Trail, which has become a popular tourist attraction. Hruza said the trial was heavily debated when it first came to the area because the change was hard for residents who used to receive goods from commercial freights.
"I can tell you since we've been here that if we didn't have that bike path, we wouldn't have made it," she said. "July and August, I can pay all my bills, but in the winter, depending on how much you have going into it, it can affect everything."
With the bicyclists, Hruza said the town's tourist season has expanded from June to August, to sometimes March and October.
"If we didn't have that rails to trails, we wouldn't have survived, we would've shut down here a long time ago," she said.
In 2010 Harrison had about 203 residents, according to the U.S. Census Bureau. It grew to 217 in 2017 and is now on track for 219 in 2020. The nearest towns are St. Maries to the southeast, which is about half an hour away, and about an hour north is Coeur d'Alene.
Madison Napierala, 20, grew up in Harrison, graduating from Kootenai High School 10 miles out of town. She's attending college in Great Falls, Mont., but most of her classes are online this semester because of COVID. Napierala doesn't mind, this way she can enjoy more time at home.
"I like how small Harrison is and the closeness of the community," she said. "I also like how isolated we are from everybody; I think the smallness of Harrison keeps the beauty. All those developments in the cities ruin it."
The conversation of "growth" has been a hot topic all over Kootenai County over the last few years, especially around the Coeur d'Alene area. This isn't the case in Harrison, Napierala said.
"There hasn't been a whole lot of change here while I've grown up," she said. "There are a lot more people moving to the area in probably the last five years or so. They want to get away from the city, which is pretty much the whole reason anyone is here."
Like the rest of the county, Napierala said the new residents are mostly from Washington and California, and Idahoans looking for more space.
Suzanne Hoskinson and her husband moved from Coeur d'Alene and around the Silver Valley to Harrison after buying the Lakeview Lounge in 2006. Hoskinson, 67, hasn't seen much change either, a few businesses here and there, but she said it's starting to pick up.
"This year, there has been a ton of people looking out here for property," Hoskinson said. "Houses, properties on the flats, they are out here looking for a little bit of everything, and they are just coming from everywhere."
She said most people are afraid of what's coming with the growth, but they also want more opportunities.
"I would hate for Harrison to lose its small-town charm, but I don't see that happening for a long, long time," Hoskinson said. "But you never know, there are a lot of people down here looking for property."
Many new residents are older, said Brenda Gustin, an employee at Harrison's post office. Gustin moved to the area in 1980 after meeting her husband. Now 59, she lives a little outside of the city limits on a larger homestead.
"I ask people what brings them to Harrison. Often, it's just word of mouth," she said. "Most people that come here are older. They're not young, at least. I always ask them why they are here, they're 25 miles from the nearest hospital, but it doesn't seem to bother them."
To her, Harrison has become more of a resort town than just a little spot on the lake, but it's good for the economy. While there aren't all the amenities of a big city, Gustin said people who come to the area learn to adapt to quiet living.
"We have a store that carries the necessities, and we have restaurants, but if you live here, you just adapt to what we have," Gustin said. "Everyone is just happy the way it is."
Hruza said the community doesn't mind the growth. As long as newcomers don't change the Harrison way of life, they will be accepted with open arms.
"No one cares who you are or where you're from. They care about your character and your heart," she said. "It's the kind of place where if you are in trouble, we are going to make sure you're OK. It's still that small-town Americana."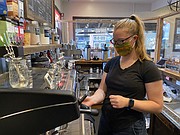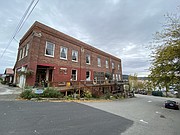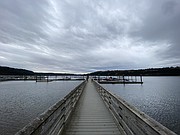 ---