NEIGHBORHOOD OF THE WEEK: Post Falls price-cut-a-palooza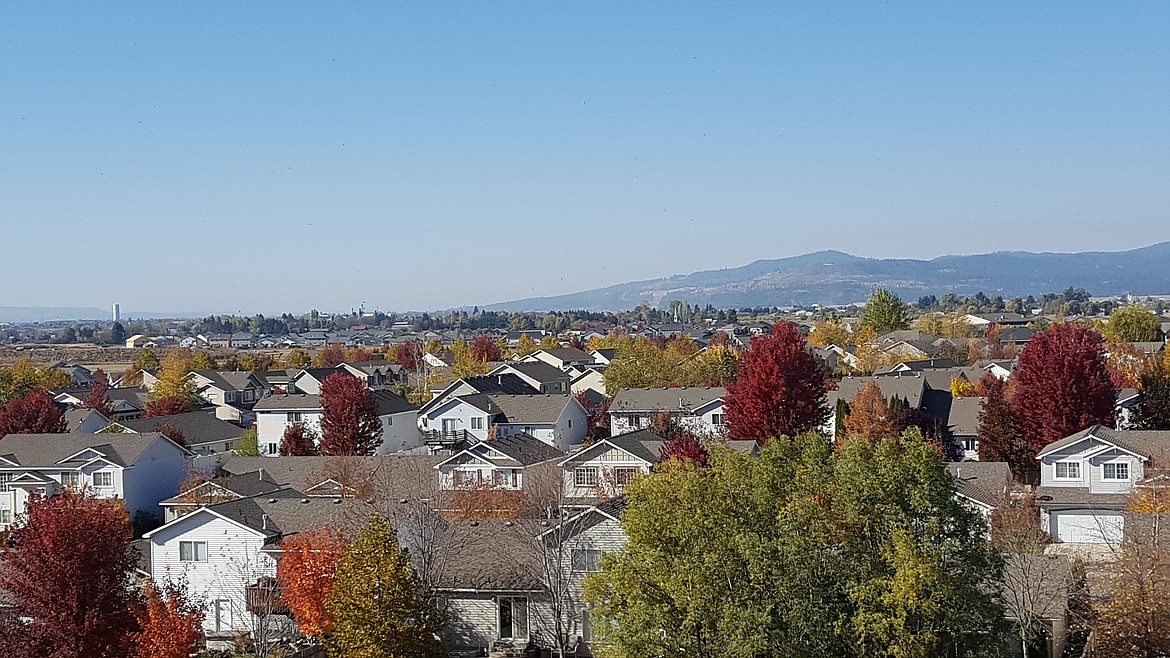 The centrality of Post Falls between Spokane and Coeur d'Alene has kept the real estate market demand high.
Photo by TYLER WILSON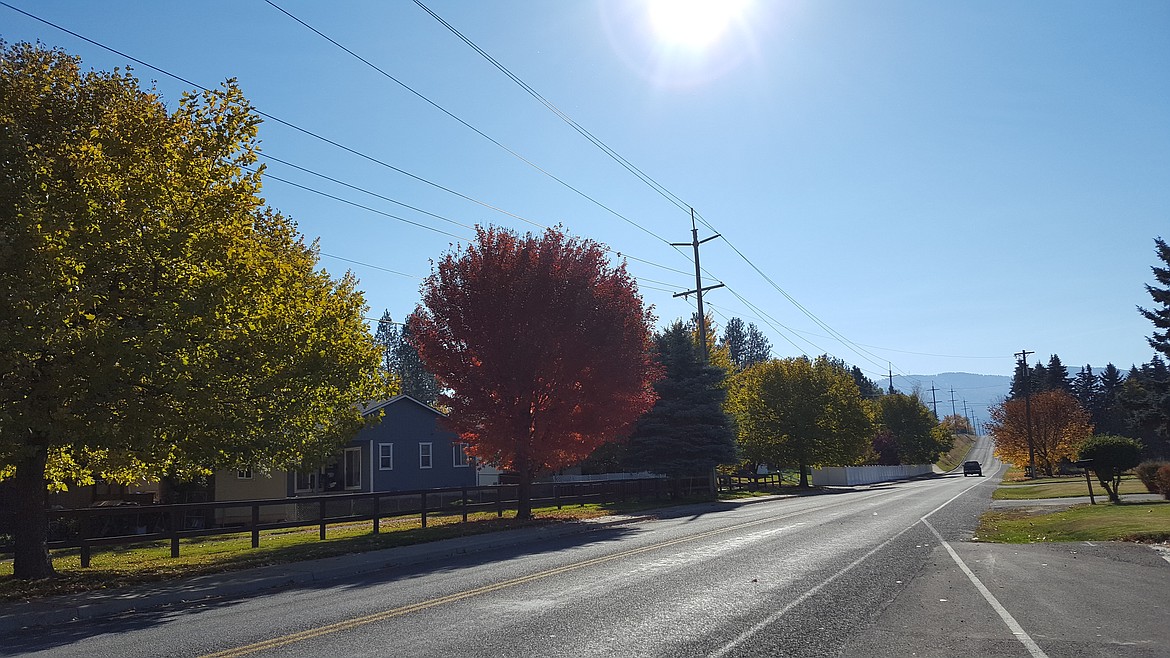 Columbia Estates in Post Falls.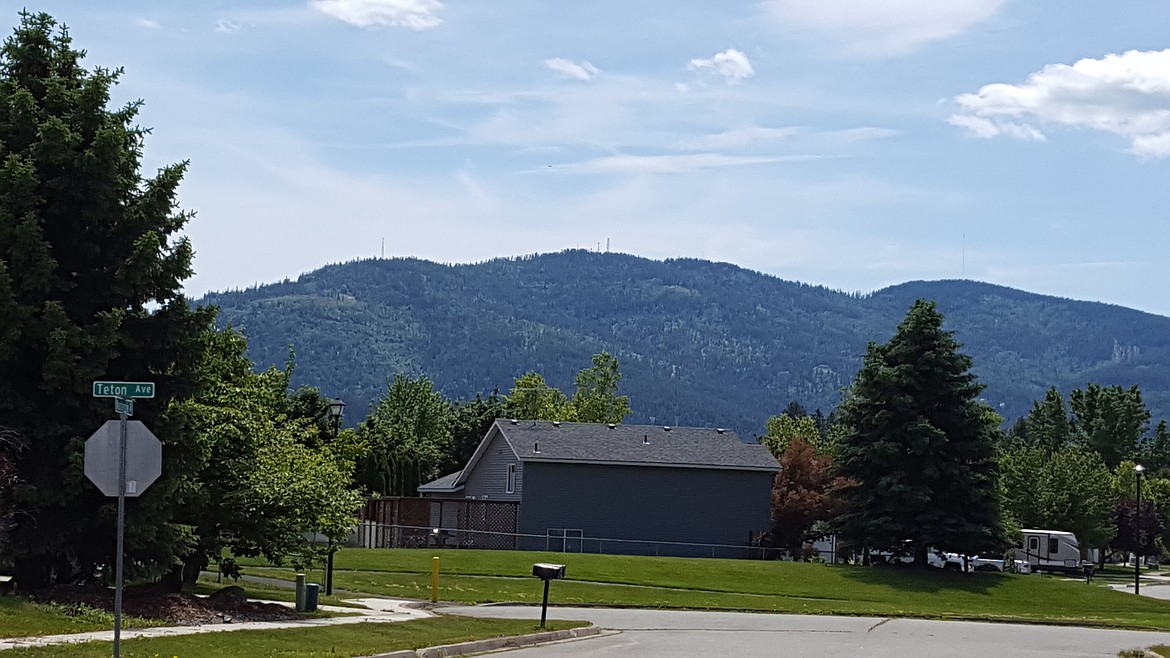 Mountain views can be seen pretty much anywhere in Post Falls.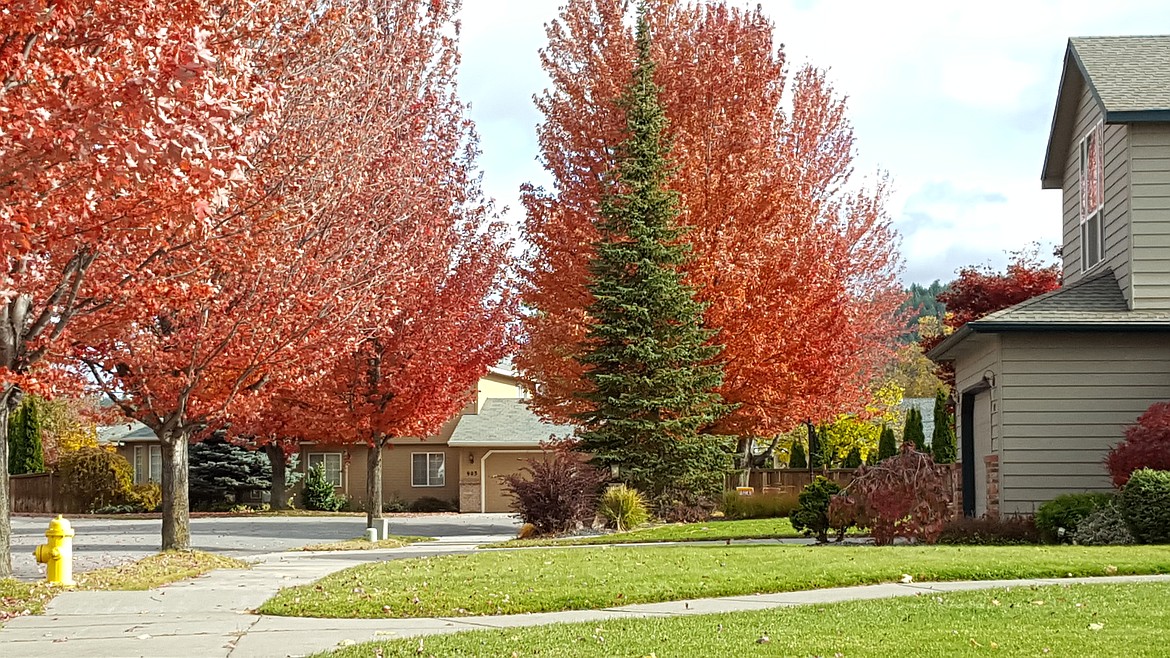 Fall colors in Post Falls. Time to jump on a deal before the winter comes.
Previous
Next
by
TYLER WILSON/Special to The Press
|
October 18, 2020 1:00 AM
Last week provided fall 2020 with some cold evenings, rainy days and heavy winds. No matter the weather, the North Idaho real estate market remains hot. All the more reason to take advantage of price cuts when they arise.
Don't let a price cut make you wonder if there's anything "wrong with a particular property. Even extremely appealing properties in highly-desired neighborhoods can see price cuts. Sometimes the initial asking price is just a bit above its value at a given moment (the right buyer still needs to come along), and some real estate agents purposefully list properties at a higher asking price to start before they begin incremental price drops in order to hook that "sweet spot" buyer.
Multiple price cuts in a particular area also doesn't indicate a slowdown in demand. The North Idaho market remains strong, and, if anything, we're seeing fewer price cuts than usual this current season.
This week we head to Post Falls, the literal centerpiece of the Spokane-Coeur d'Alene metropolitan area. Close for commuters going either direction but also boasting incredible mountain views and multiple access points to the Spokane River, Post Falls continues to be a convenient and appealing hub for buyers on both sides of the Idaho-Washington line, as well as out-of-staters hoping to make an affordable move to the Inland Northwest.
Not too many price cut listings at the moment, though every one of them now seems priced to move quickly. These are quality properties all around.
We'll start on the west side of Post Falls just south of Seltice Way near McGuire Road. There's a three-bedroom, two-bathroom home with 1,300-plus-square-foot in North Avalon Estates. New price: $315,000, down $5,000 grand from its initial listing.
Heading north on McGuire near Poleline Avenue is a three-bedroom, 2.5-bathroom home with almost, 2,600 square feet in the always in-demand Prairie Meadows neighborhood. This one's priced at $585,000 down from $599,500.
Looking for land near the Spokane River? Filtered water views, almost 2 acres of land near the heart of town. Gated and fenced property, down a good chunk from August. Now listed just under $350,000.
Now to the eastern side of Post Falls, where there's a couple of homes off Cecil Road near Prairie Avenue with recent price cuts. First up, a three-bedroom home built in 2016 with almost 2,100 square feet with extra office space, as well as a beautiful backyard living space with a patio, garden and much more. It's priced at $380,000, down $15,000 from last month.
A Tullamore property on a corner lot with even more space (almost 2,500 square feet), with three bedrooms, a spacious bonus room and an office just built in 2017 is priced at $469,000, down $11,000 from earlier this month.
On the east side of Highway 41 near Poleline Avenue is an almost brand-new family-sized home with immaculate interior features, four bedrooms and almost 2,000 square feet. The 2018-built home is down $5,000 to $480,000.
On our next installment of fall price-cut-a-palooza, we'll investigate the deals in Coeur d'Alene.
• • •
Let us know about the standout neighborhoods around North Idaho you want to see featured in Neighborhood of the Week. Realtors! Reach out to us with updates on new developments and established neighborhoods in Coeur d'Alene, Post Falls, Hayden, Rathdrum and beyond. Contact Tyler Wilson at twilson@cdapress.com.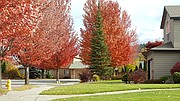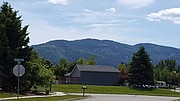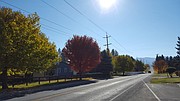 ---