THE FRONT ROW WITH JASON ELLIOTT: Alexandria Benson just like dad on the jet ski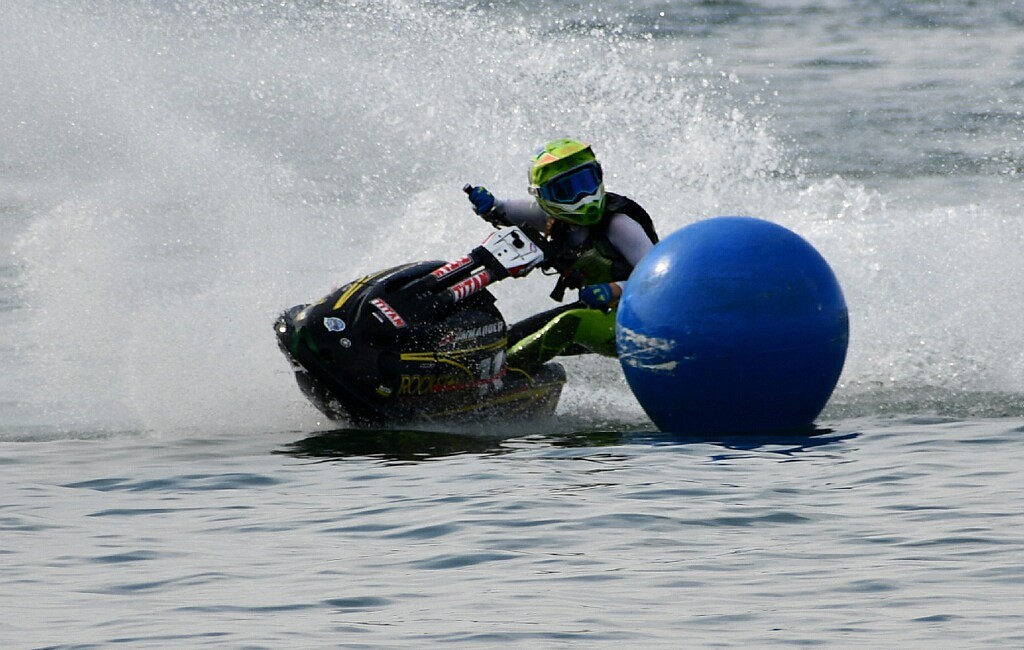 Courtesy photo Alexandria Benson of Hayden Lake competes in the International Jet Sports Boating Association VP Racing Fuel World Finals on Oct. 10 in Lake Havasu, Ariz. Benson, who had finished runner-up in the previous two years, won the world title in Amateur Women Ski Lites.
|
October 17, 2020 1:15 AM
Alexandria Benson is a self-confessed daddy's girl.
So when growing up she watched her father, Scott, compete in jet ski races, what's a girl to do?
"I'm kind of his guinea pig when it comes to sports," Benson said. "I just do what he did. I rode BMX for about 12 years, and have been jet skiing ever since."
WHILE THE season might have been cut short due to the coronavirus pandemic, Benson was able to qualify for the World Jet Ski Racing Finals in Lake Havasu, Ariz., the third straight year she'd be able to compete at the event.
"This year was weird because of the coronavirus, so I only raced in the World Finals," Benson said. "But I've been training for it all year long. Usually, we have two or three races — two in Washington and one in Idaho. Usually to compete, you've got to compete in two races that are sanctioned by a promoter."
Benson finished runner-up at Worlds in 2018 and 2019. She was also fourth in 2017.
Benson, a 2018 graduate of Coeur d'Alene Charter Academy, was eligible for Worlds this year after qualifying the past two years. Competitors had to qualify in the previous events to be eligible to compete.
"The first time I raced, I got fourth," Benson said. "And it was really interesting because there were 10 girls competing. It was the first year that I actually raced, so I really thought I could do something with this."
Last weekend, Benson did, winning the world title in the Women's Amateur Ski Lites race in Lake Havasu.
Her chance at a championship was nearly derailed before it started. Scott also won a world title in 2002.
"I raced in a different class this year," Benson said. "But right before the competition, my ski broke."
"The stator (a generator or electric motor) and bendix (the starter) broke," Scott Benson said.
Thankfully, Benson was able to use the jet ski of a friend — who lives in New Zealand — to compete last weekend.
"He usually keeps it there (in Arizona) for the World Finals, but was unable to travel because of the pandemic," Benson said. "So I raced it, and I won."
Her dad also serves as her mechanic.
"I was just hoping and waiting to see what was going to happen," Benson said. "I was hoping he could either fix it, or buy parts when we got there. I was just waiting on him for an answer and trying not to stress out about it too much."
IN THE finals, Benson won the first two motos, but the third one turned out to be a little tougher.
"At the start of the first heat, I full-shotted and got out in front of the pack and held on to win," Benson said. "The second moto, I did the same thing. The third one, was a little different because I hole-shotted and was fourth, so I had to work my way to the top. Had I not passed those guys, I would have finished either second or third, so I really had to find my mojo and drive."
"We've worked really hard and been really close the last two years," Scott Benson said. "She had a really bad start and went from fourth to first. She only had to get second to secure the win. We have just been working and training as much as we can, and can afford to do."
As for what led to her championship, Alexandria said it was just a lot of hard work.
"I was really close to winning in 2019," Alexandria said. "And it kind of felt demoralizing. But I knew I just had to keep going. I just had to take what I did wrong, learn, and improve on it."
Jason Elliott is a sports writer for The Press. He can be reached by telephone at (208) 664-8176, Ext. 2020 or via email at jelliott@cdapress.com. Follow him on Twitter @JECdAPress.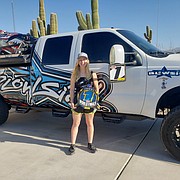 ---