Candidates file financials coming into Election Day
by
CRAIG NORTHRUP
Staff Writer
|
October 16, 2020 1:09 AM
With Election Day less than three weeks away, candidates across Kootenai County are coming into the home stretch in a unique 2020 election. Often, by this point, their financial positions remain as grounded as their political stances. After filing their September financial reports with the Idaho Secretary of State, The Coeur d'Alene Press took a look at local candidates in competitive races across Kootenai County to see how their financial arms race is shaping up. We start with the Kootenai County Sheriff's race.
Kootenai County Sheriff
Republican Bob Norris came into 2020 with $20,326.67 on hand, though that war chest was down to $5,789.38 to start September. While most candidates often push hard for contributions in September, Norris is focusing less on fundraising and more on campaigning at this point: Of the $43,971.77 in year-to-date contributions he's taken in, only $23.97 came in September, courtesy of Coeur d'Alene's Michael Pond. To date, after expenditures, Norris has $2,525.65 left, this after spending $61,772.79 this year alone.
From a financial perspective, independent Mike Bauer is taking a more steady fundraising approach. Bauer came into this campaign with $7,333.57 cash on hand for his candidacy. Since filing to run, he's brought in $23,921, $7,825.00 coming in September alone. His largest recent contributor was Roberta Welch and her $1,000 donation. Bauer currently has a lead in ending cash balance with $8,518.66.
Justin Nagel came in second in September contributions with $2,227.57, which represents most of the $2,988.59 the Libertarian has pulled into the campaign so far this year. While many of his contributions have come in under the $50 reportable requirement, his biggest September contributor has been Joe Cartwright of St. Maries, who donated $485.20. But Nagel has spent the vast majority of his war chest, leaving him so far with $65.58 with three weeks to go.
House District 2B
The financial race for the Idaho State House 2B seat is a tale of two financial philosophies. Doug Okuniewicz has taken in $50,422 in contributions in 2020, including recent $500 donations from Idaho Power of Boise and Altria Client Services of Sacramento, Calif. Factoring in his cash-on-hand balance and expenditures, the Republican is sitting on $6,940.82 to spend on his campaign.
His opponent, Bayview's Jennifer Luoma, filed her September disclosure report with $0 in contributions, $0 in expenditures and $0 in an as-of-October cash-on-hand balance.
"I've been making my own campaign T-shirts," Luoma said, "because I really believe in practicing what I preach. I didn't want to solicit people for donations, because I want to only be accountable to my constituents."
House District 3A
Incumbent Rep. Ron Mendive came into October with a healthy war chest. The Republican reported, on top of collecting $7,075 in donations through 2020, coming into the year with $5,197.45 in cash-on hand. After spending $4,753.12 this year in campaign expenditures, Mendive walked into October with $7,519.33 in available funds.
And those numbers have since climbed. On Oct. 12, Mendive filed $2,000 in timed contributions to add to these numbers: $1,000 apiece from Peter and Tara Fay of Coeur d'Alene.
Democrat Christopher Matthews, meanwhile, has taken in $1,015 in contributions in September alone, giving him $3,098.01 in donations to go with the $1,519.39 he started with in September. His biggest contributor last month was the Kootenai County Democratic Central Committee's $500 donation. After expenditures, Matthews has $1,607.82 left to spend.
House District 3B:

The Idaho State House District 3B race has come down to two candidates with a little more than $2,000 in separation between them. Incumbent Rep. Tony Wisniewski has taken in more than half of his year-to-date contributions in September, bringing in $2,810.00 in September alone, mostly in $500 political action committee donations from AgriPac, Idaho Sugarbeet Growers and RhinoPAC — all out of Idaho — as well as $250 from the Idaho Soft Drink PAC out of Meridian. BNSF Railway also contributed $500 to his campaign last month.
Challenger Teresa Borrenpohl still has a respectable cash balance of $4,968.04 available. The Democrat who has run on an education platform has collected $10,092.96 so far this year, including a $500 contribution from the KCDCC.

District 4 Senate
Sen. Mary Souza played last month as conservatively as her Republican party. The incumbent came into September with $30,402 in cash on hand and took in another $8,650. in contributions last month, including $1,000 from the Idaho Credit Union Association. She's kept her expenditures low, however, spending only $2,707.60 so far this year, leaving her with a cash balance of $38,352.11 walking into October.
Her challenger, Shari Williams, has raised $18,440.43 so far this year. What she might lack — compared to Souza — in cash on hand, she makes up for in quantity. The Democrat reported 38 different individuals and organizations donating to her campaign in September, a record among candidates in contested races last month. All but one — a $500 donation from the KCDCC — were under $250.
With Williams spending $15,116.63 this year, she has $3,323.80 left to spend before Election Day.
North Idaho College Trustee races
The NIC Trustee races don't always generate fundraising, but this year was different. After the Kootenai County Republican Central Committee came out and endorsed candidates, money started coming in.
In the Trustee Zone 4 race, for example, Gregory McKenzie has raised $3,716.34, almost all of which came after the KCRCC endorsed his candidacy. Amy Redman of Hayden has contributed the largest amount to date with $500.
Dr. Joe Dunlap, the incumbent, has taken in $0 in a non-partisan race that has taken on partisan undertones.
Conversely, Dr. Paul Sturm has taken in $1,945 to go against his challenger, Michal Barnes. Barnes has taken in $2,150 since the KCRCC endorsed him. Sturm's largest donor is Tony Stewart of Coeur d'Alene, who has contributed $500. Sturm has $561.32 left, compared to Barnes' $1,115.23, $500 of which came from Hayden's Jordan and Amy Redman.
"It's awkward," Barnes said of his first public campaign. "We're not used to asking for money, but I understand it needs to be done. I'm grateful people contribute and believe in the things I believe in, and that they put their money where their mouth is. So I'm getting accustomed to it."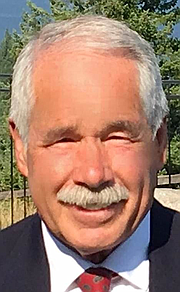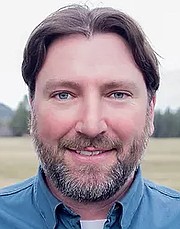 Recent Headlines
---