Intervention station to open soon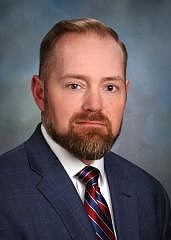 by
CRAIG NORTHRUP
Staff Writer
|
November 25, 2020 1:07 AM
COEUR d'ALENE — The Idaho Department of Correction is targeting mid-December to launch its North Idaho "connection and intervention station" on Coeur d'Alene Avenue.
The CIS will be one of four stations opening statewide, joining locations in Boise, Twin Falls and Idaho Falls, to serve prisoners released on probation. The four stations will be run by the private corrections solutions company GEO Re-entry Services.
Josh Tewalt, director of the Idaho Department of Correction, told The Press the referral-based stations will serve as a point of contact for prisoners released on probation who need help in times of crisis. The stations, including the incoming station at 421 E. Coeur d'Alene Ave., are intended to serve as a lifeline for probationers facing challenges that could push them to re-offend.
"The concept isn't particularly innovative," Tewalt said Tuesday. "When you boil rehabilitation down to its core elements, it's important that we acknowledge more than just the behavior. If a person commits a crime, that person is going back to jail. But if we can intervene and help that person manage some of those factors beforehand, we can facilitate an atmosphere to help these people make better choices."
Struggles involve finding and maintaining sustainable housing, securing employment, battling addiction and other forces — external and internal — that Tewalt said can often lead parolees down a path to re-offend.
"Let's say you're on parole with a record of felony grand theft," Tewalt said. "If you don't know where you're going to sleep the next night, or if you don't know where your next meal is coming from, you could reach out to these connection and intervention stations. You could say, 'Hey, I'm really struggling with some of these issues,' or, 'Hey, I'm thinking about getting back together with my old crew,' or, 'Hey, I'm just really having a tough go of things.' And within 24 hours, we'll have reached out to you with resources available."
Resources could include housing vouchers, connections with nearby nonprofits and treatment options, among other solutions to the many pressures Tewalt said factor into recidivism.
When asked if he has concerns about the Coeur d'Alene Avenue station leading to higher crime rates in the area — an area that includes Sorensen Magnet School of the Arts and Humanities, roughly a quarter-mile east — Tewalt said he's heard and understands those complaints but the presence of a CIS doesn't equate to more crime in the area, as the stations service a population already living in the community.
"If the suggestion is, having these outpatient stations available is going to lead to crime, that's not how crime works," Tewalt said. "I understand the premise, but the premise is flawed … What is the right distance? I'm sensitive to the needs and concerns of the community, but we agree that, absent of intervention, people aren't going to stop committing crimes … The answer can't be, 'We need to provide resources to help these people succeed and rehabilitate, but it can't be in our community.'"
The contract with GEO was signed Sept. 11. The Idaho Legislature approved $4.5 million for the project over the winter's regular session.
"This isn't a get-out-of-jail-free card," Tewalt said. "If you're on probation and you commit a crime, you're going back to jail. But this will help people trying to rehabilitate by giving access to tools that will help them overcome some of the root causes behind their actions. There can be root causes that are corollaries to crime, and if we don't address those, we're throwing good money after bad."
---