Skiers, here's the latest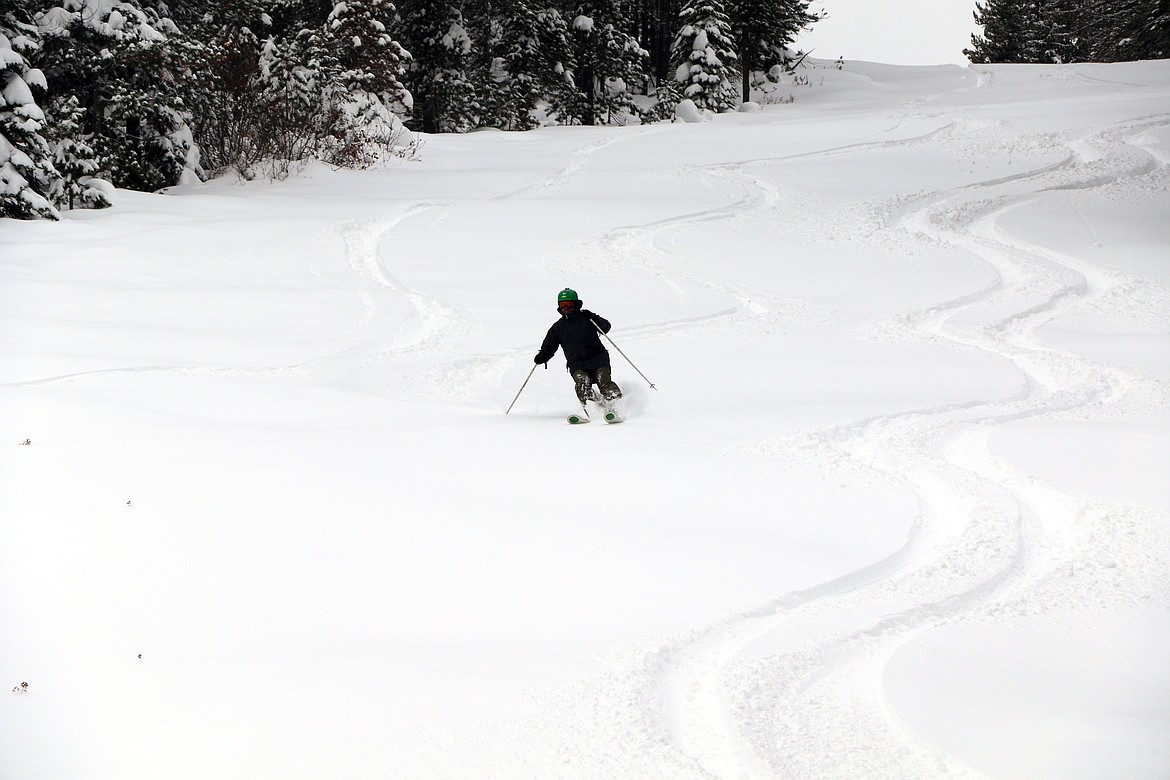 Early season skiers at Lookout Pass Ski & Recreation Area enjoyed a fresh layer of new powder on the mountain last week.
Photo courtesy of MATT SAWYER AND SKI LOOKOUT PASS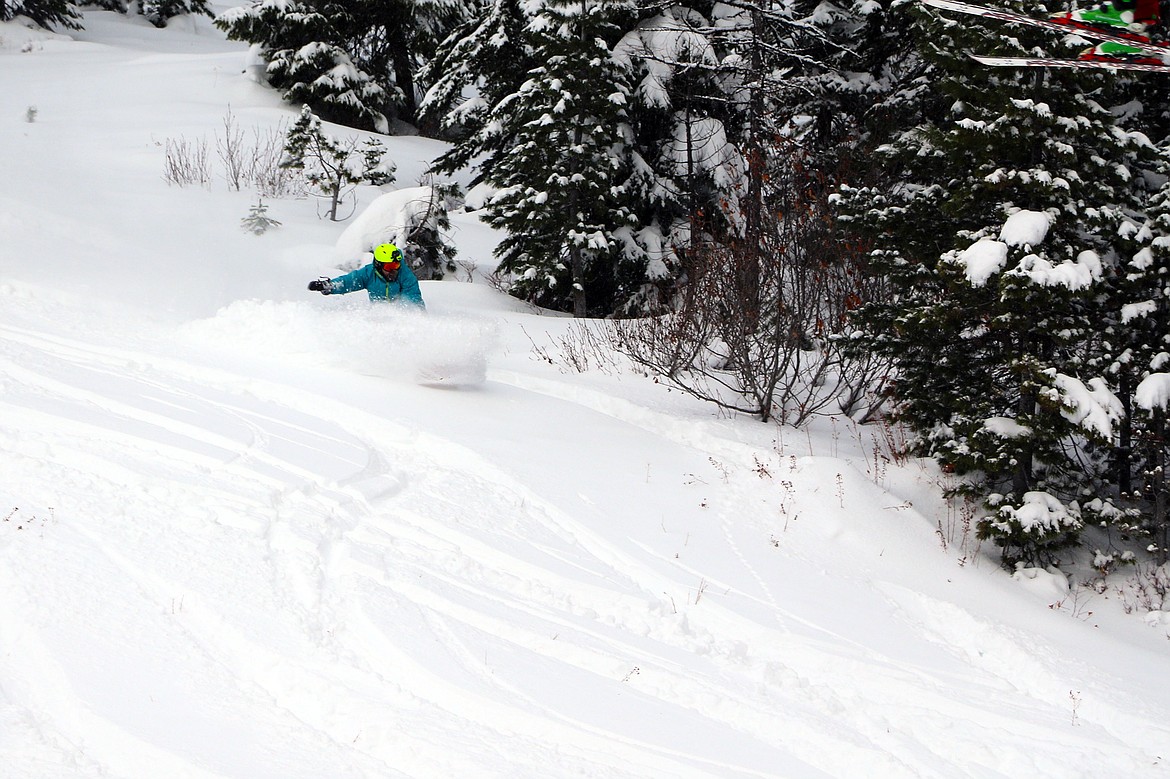 Lookout Pass Ski & Recreation Area is one of the first ski resorts to open in the country for the 2020-21 season, last week early bird guests enjoyed a fresh layer of new powder on the mountain last week.
Previous
Next
by
MADISON HARDY
Staff Writer
|
November 21, 2020 1:00 AM
Lookout Pass Ski & Recreation Area is up and running — pretty much all by itself in the region.
Lookout is the only resort open in Idaho, Washington, Oregon, Nevada, Utah, or Wyoming. It's also one of the 11 in the U.S. and 17 resorts operating in North America. This is unsurprising, as Lookout was the last to close from COVID-19 restrictions on March 25.
Last Saturday, Lookout Pass opened 16 trails, nine of them groomed, on the front of the mountain, and two lifts operational — Peak 1 Quad chairlift and Success Triple Chair.
"People were actually enjoying a powder day," Matthew Sawyer, Lookout Pass Ski & Recreation Area's director of marketing said Thursday. "We were lucky enough to have a nice 19-inch snowstorm pounding on the mountain over the last two days. Conditions were powder, windblown powder, and packed powder on the slopes we did groom."
The resort plans to run the same lifts and from 9 a.m. to 4 p.m. through Monday unless there is a substantial dusting of more snow. Due to the early season, the resort is warning that early season conditions like thin areas and obstacles exist.
Patrons must bring a mask, Sawyer said.
Other safety measures include limiting chairlift riders to the groups they came with or alone, asking guests to use their cars as their home base for lockers and gear adjustments, and restricting time spent inside the lodge getting food or drink.
While the restrictions are not ideal, Sawyer said they are crucial to keep the mountain open.
"It will cost us. We will lose revenue on the bar and food and ski school, but we have to operate by the guidelines and do so safely," he said.
Lookout Pass is closed Tuesday through Thursday, but Sawyer said the mountain will switch to seven days a week come Dec. 18.
Silver Mountain Resort isn't open and had 10 inches of snow at the summit, and 5 at the lodge on Friday.
Thanks to a combination of natural and man-made snow, Schweitzer Mountain Resort is offering a "sneak peek" for passholders who are ready to hit the slopes. "We picked up over 19 inches of snow last weekend which put us right where we needed to be to get Midway open," explains Schweitzer President & CEO, Tom Chasse. "The one — two punch of our snow-making efforts and Mother Nature's contribution gives us enough coverage to give our passholders a chance for some early season turns this weekend."
Due to Covid, Schweitzer will be keeping with plans to limit the number of guests on the mountain therefore, day ticket sales will not be available. The resort plans to operate the Basin Express Chairlift for all 2020/21 season passholders from 9 to 3:30 on Saturday and Sunday with limited terrain and services available.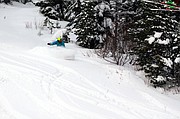 ---