Early voter turnout strong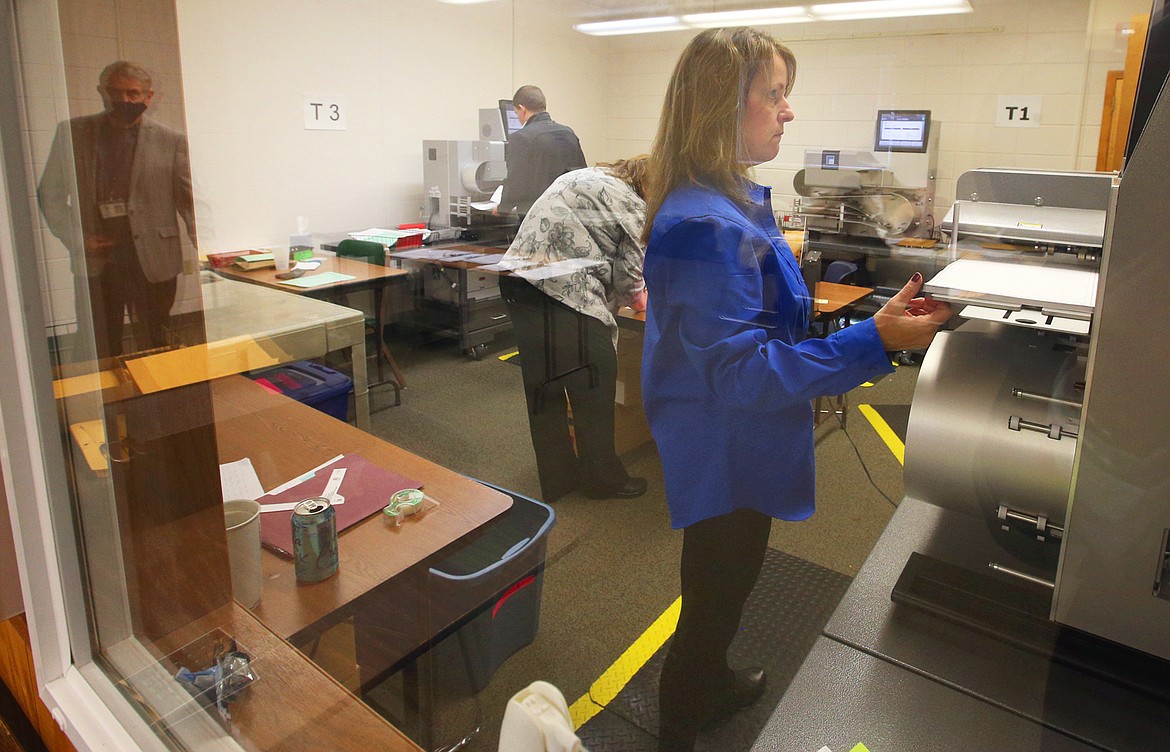 Angela Paules works in the Kootenai County "counting room" at the elections office on Third Street Tuesday morning, while Kootenai County Clerk Jim Brannon is caught in the reflection on the glass.
BILL BULEY/Press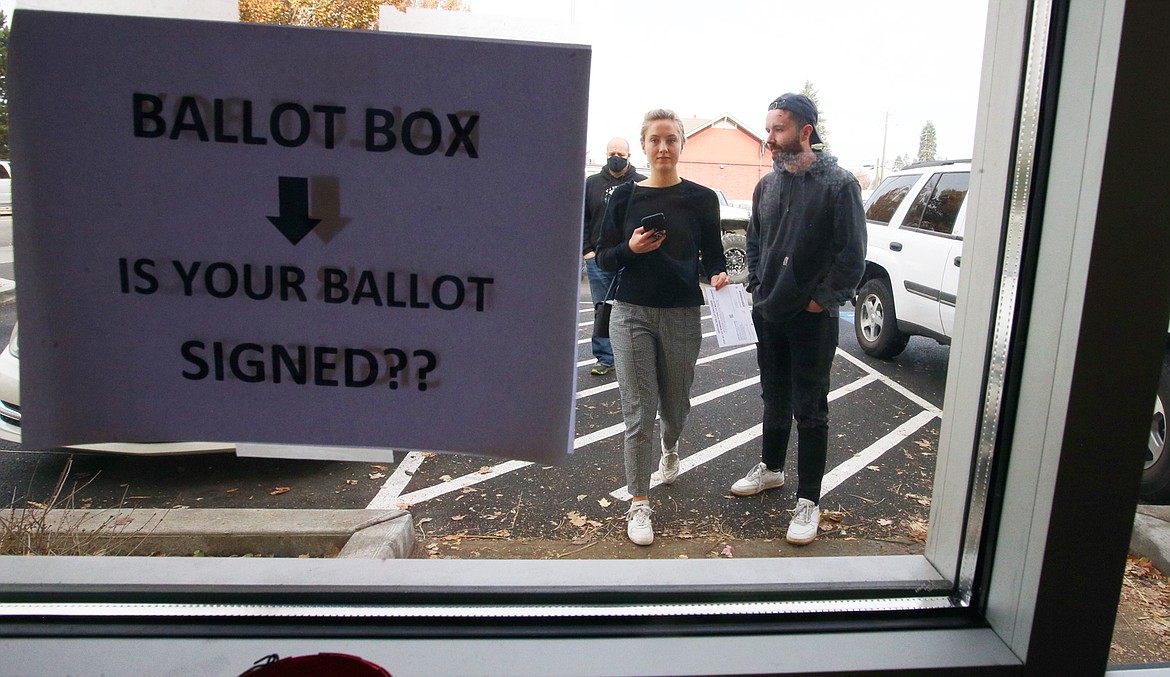 Residents arrive at the Kootenai County elections office on Third Street to drop off their ballots Tuesday.

People wait in a long line to vote at Prairie View Elementary School on Tuesday morning.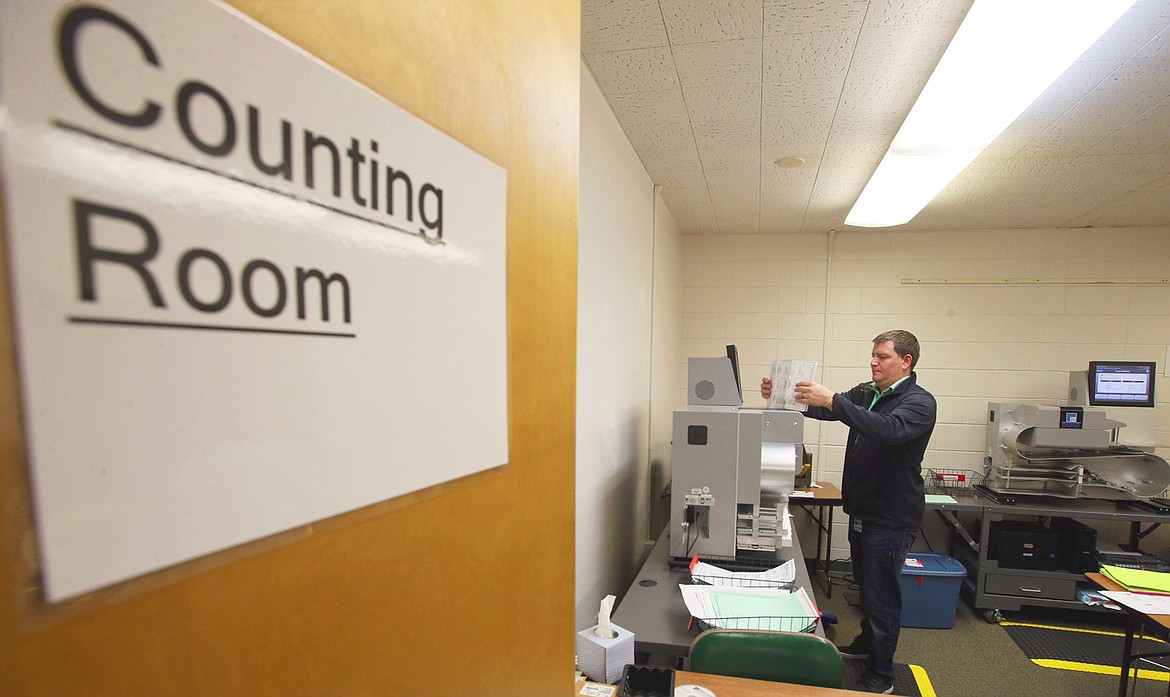 Trent Schlautman, project manager with ES&S Election Systems & Software, is at work Tuesday in the Kootenai County elections office.
Previous
Next
by
BILL BULEY
Staff Writer
|
November 3, 2020 3:10 PM
World War II veteran Leo Benoit wasn't about to miss casting his vote on Election Day.
Even at 94, he was sure to get to the polling site at Fernan Elementary School early Tuesday morning, rolling along in his electric scooter after arriving with his longtime partner, Lillian Lind.
"I've been voting since 1944," he said, a cap identifying him as a veteran. "I voted for Truman back then."
After the Coeur d'Alene man went inside the voting and registration room for a few minutes, he emerged outside on a clear, cool day. Some concern arose briefly when he couldn't find his driver's license, but a polling site worker quickly tracked it down inside and brought it to him.
"Here you go," she said.
"Thank you," said a relieved Benoit.
"You are welcome," the woman said. "If that's the hardest thing I do all day, I'll be in good shape."
It's been a busy day so far, with many polling sites having long lines as people turned out to weigh in on who will be president the next four years, on a proposed $50 vehicle registration fee to fund transportation improvements, and several other issues considered to be of lesser importance.
About 50 people waited in line outside Prairie View Elementary School in Post Falls, while many dropped off their ballots at the county elections office on Third Street.
People were spotted around town and near highways waving signs in support of President Donald Trump and Democratic presidential candidate Joe Biden.
Kootenai County Clerk Jim Brannon said things were going smoothly so far as he surveyed the happenings in the "counting room" where ballots were being tabulated by a computer.
He pointed to three people across the room. For those that the computer couldn't read, they were tabulating the votes by hand.
About 20 observers from the Civic Engagement Alliance are making rounds at local polling places to watch for electioneering, intimidation and other signs of voter interference.
The alliance is a nonpartisan nonprofit with a mission is to generate grassroots community engagement for the common good.
Volunteers are communicating with one another what they're seeing at the poles, whether all is well or if anything is being reported to the Election Protection Hotline. Election Protection is a national, nonpartisan coalition that works to ensure all voters have an equal opportunity to vote and have that vote count.
"I want the elections to go smoothly and straightforwardly," volunteer Theresa Potts said. "That's it."
Benoit said he voted Democrat until 1960, "When my brother-in-law told me, 'Vote. You've got to vote for Jack, Jack Kennedy.' I said, 'What for?' He said, 'If we don't take him in, we're all going to starve to death.'"
Benoit shook his head in exasperation.
"I said, 'You stupid son of a bitch.' I went Republican," he said.
Kennedy still won.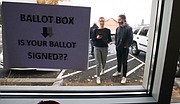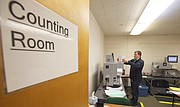 ---