Poke restaurant opens in The Northern strip mall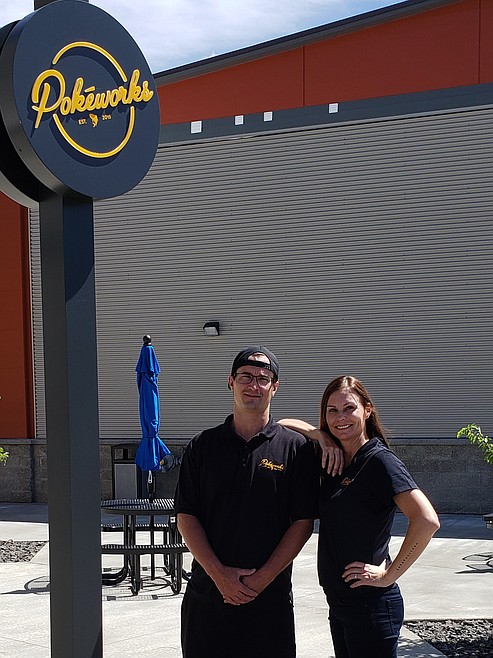 General manager Ty Jarmer and owner Jillian Rowley stand in front of Pokeworks, located at Ramsey Road and Hanley Avenue in Coeur d'Alene.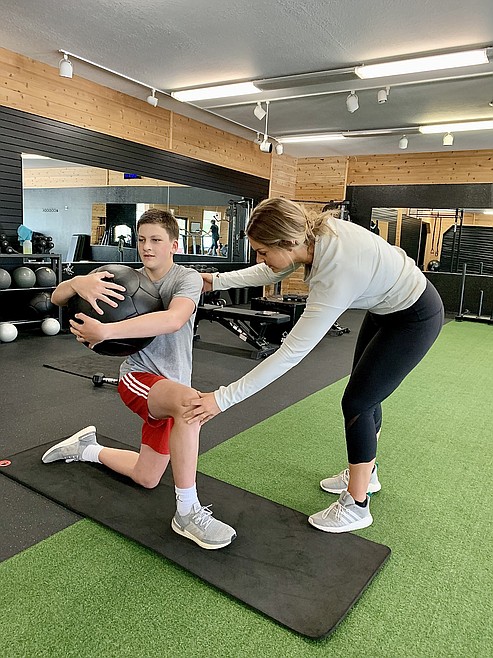 CAMFIT Cd'A owner/trainer Cam Abey, right, works with Kobe Miller at the golf training and therapy business at 7736 N. Government Way.
Courtesy photos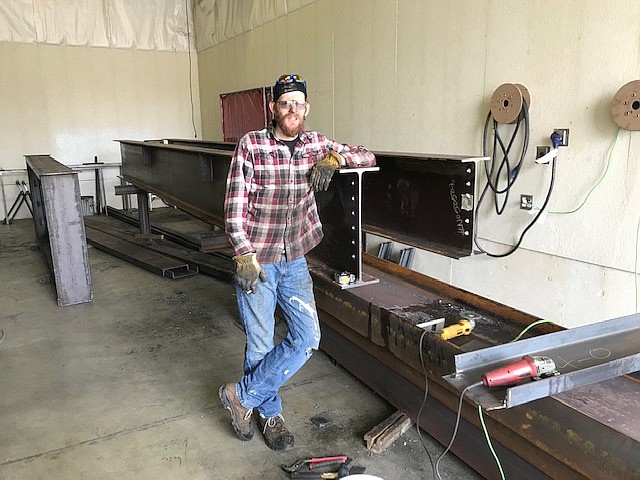 Courtesy photo Brandon Lantz stands with a beam which was fabricated at A&R Metalwork, 7791 N. Aqua in Dalton Gardens.
Previous
Next
CAMFIT Golf Fitness offers personal training A&R Metalworks opens to public Alpine Animal Hospital opens on Kathleen And now the Tidbits
Hawaiian-inspired poke (seafood) using premium ingredients is offered at Pokeworks CdA, which will open Friday in Suite 100 of The Northern strip mall at 2007 W. Tea Olive Lane (the northwest corner of Ramsey Road and Hanley Avenue).
Customers can order fresh, sushi-grade poke in bowls, burritos or salads with choices of proteins, sauces and toppings of Hawaiian flavors. Other options are miso soup, seaweed salad, garlic spam musubi, spicy edamame and surimi salad.
With indoor and outdoor seating, take-outs, deliveries and catering, hours are 11 a.m. to 9 p.m. with owners Jillian and Greg Rowley and general manager Ty Jarmer.
Pokeworks has 53 locations with 24 planned. Phone 208-771-7180. Check www.pokeworks.com
Private and semi-private personal training specialized for senior, junior and in-between golfers is offered at CAMFIT CdA at 7736 N. Government Way.
Options include seasonal golf lessons in the golf simulator and massage therapy. Help is through owner and trainer Cam Abey, trainer Madi Brown, massage therapist Dean Davis and PGA golf professional Gabe Dorosh.
"Our trainers and golf professionals assess your body swing connection through a series of movements and give individualized training," said Abey.
Phone 208-964-4076. Check www.camfitcda.com.
Structural steel and miscellaneous (aluminum and stainless steel) metals are fabricated at A&R Metalworks, now open to the public at 7791 N. Aqua in Dalton Gardens.
Owner Rich Lantz has 35 years experience as a trainer welder with the U.S. Navy. Recently Brandon Lantz was photographed with beams he fabricated for the Navy in Whidbey Island, Wash.
Hours are 8 a.m. to 5:30 p.m. weekdays and weekends by appointment. Phone 208-714-7672. Check www.aandrmetalworks.com.
After 43 years on Best Avenue, Alpine Animal Hospital has moved to a new structure at 1736 W. Kathleen Ave., next to the Mango Tree restaurant.
The new place includes seven exam rooms, a comfort room and 21 runs. The staff includes veterinarians Tawnie Bailey, James Duchow, DeAnna Orr and Jessica Outhet.
Hours are 8 a.m. to 5:30 p.m. weekdays and 8 a.m. to 4 p.m. Saturday. Phone 208-664-2168. Check www.alpineanimalhospitalcda.com.
• Sweet Treats Frozen Yogurt will be at 3276 W. Prairie.
• A dog grooming business has opened at 1522 E. Sherman.
• Atlas Building Group will have a new office in Riverstone.
• P1FCU, Auto Zone and a gas station-convenience store are all coming into Athol.
• Green Mountain Construction will have its administrative office at 1026 N. Fourth (being remodeled).
• Watch for a new eatery where San Francisco Sourdough was downtown.
• Solder & Stone Jewelry is moving in Hayden.
• A new commercial building is under construction at 6040 Government Way.
• Edward Jones Investments will have a new office in Hayden.
• 108 North is under construction connected to the Moose Lounge downtown.
• A "Coming Soon" sign is with an "India House" sign at 740 N. Cecil Road in Post Falls.
• Watch for Sherman Food Court coming at 1902 E. Sherman Ave.
• Something new is going into 413 Sherman beside the Art Spirit Gallery.
• A Union Coffee, 32 Below Frozen Yogurt, Lunchbox Wax, Stretch Lab, Pokeworks and Mangia Wood-Fired Pizza will be in The Northern complex northwest of the Ramsey Road-Hanley Avenue intersection.
• Trademark Mechanical is building a new place in Hayden.
• The new Bakery by the Lake will be on Coeur d'Alene Lake Drive.
• Lean Kitchen will be at 2632 Government Way.
• A Burger King is under construction at 3827 N. Ramsey (just south of Kathleen).
• A new Carl's Jr. is under construction in the former Burger King location on Appleway.
• A new Roger's Ice Cream & Burgers is under construction on Government Way behind Wells Fargo Bank on Appleway.
• The new Hardwick Hardware is under construction at 3820 E. Mullan in Post Falls.
• Old motels across from each other at 2009 and 2018 E. Sherman are being remodeled and will be called CdA Flats North and South.
• CdA Acupuncture & Holistic Healing is opening at 810 Sherman Ave.
• The Wine House is coming into 1621 Sherman.
• A Bluegrass clubhouse will be built at 1586 W. Switchgrass Lane.
• A Chase Bank will be built in front of Tractor Supply on Neider Avenue.
• A Starbucks Coffee building is under construction kitty-corner from the Kroc at Ramsey and Maria.
• Hmm. It's an interesting option that downtown Sherman Avenue might be closed to vehicles. I know some cities such as Austin and Louisville close their main street to cars about 4 p.m. Downtown businesses also ought to explore having streetside balconies or rooftop dining options, especially if they'd have a lake view.
• Contact Nils Rosdahl at nrosdahl@cdapress.com.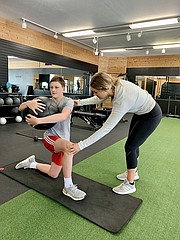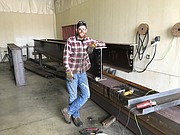 Recent Headlines
---