Photographic memories ... and how to save them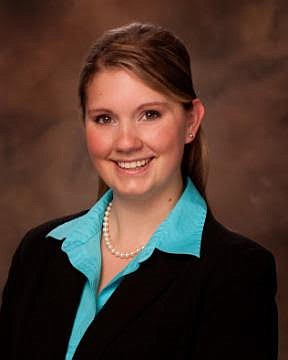 VINTAGE VOICES
Photographic memories ... and how to preserve them
So much of what we do in life is for the health and well-being of our future generations. We worry about making sure they are taken care of after we are gone by getting our affairs in order; empowering them to productively pick up where we inevitably leave off.
Why should it be any different when it comes to our history? Shouldn't we do our best to anticipate and answer their future questions about where they come from before they possess the maturity to ask? Because, let's be honest, many of our descendants may not reach that maturity in our lifetime. But, the thought of anticipating these questions or knowing which memories are "worth" capturing is an incredibly intimidating task.
Exercises like "Photographic Memories" are crucial to helping you break down that overarching challenge into digestible fragments. This exercise triggers the memories we might not have thought to write down otherwise. It also lends itself to those who are less motivated to write their history in lengthy prose and more interested in passing down the basic genealogical facts about their heritage.
I was inspired to write about this topic from my own personal experience of inheriting family photos and albums from my grandparents. My grandparents and great-grandparents were excellent at capturing moments in photos. And although I know the people in the photos are my relatives, many are unrecognizable to me because they passed away long before I was born. Since my grandparents didn't caption these photos in much detail I am left to dig through records to find the relevance of each photo. Therefore, the goal of this exercise is two-fold: to inspire us to write about our memories and to preserve our genealogical knowledge for our descendants.
So let's get to it! Start with a single photo from your photo box or album and a blank sheet of paper. Or better yet, if you have the ability, scan the photo into your computer and write the historical information on a Word document. That way, if anything should happen to the original photograph, you will have digitized the image and the information. You don't have to have all of the answers, just write what you know about the photo. Here are a few starter questions to get your wheels turning:
• Who is in the photograph? Try to list full names and note their positions in the photo starting from the left and moving to the right.
• Where was the photo taken?
• If the photo is taken in a home or structure, is the building still there?
• When was the photo taken?
• Why was this photo taken? Was it marking a certain event?
• Write down a sentence about how the people in the photo are connected to you. For example: "Uncle Frank Anderson was my mother's oldest brother."
• If you can, list any genealogical information about the people in the photo such as birth and death dates and locations.
• Write down a fond or not-so fond memory that the photo brings to mind.
• Write a quick note about the personalities of those in the photo.
When you are done with that photograph, attach your written information to the photo and store it together. If you have chosen to scan and type for this exercise, save it on a cloud-based server or email it to yourself so if anything were to happen to your computer, you could access the information online. Take your time and remember to enjoy the journey!
• • •
Contact info: www.sarajaneruggles.com
Recent Headlines
---