Efforts continue for music conservatory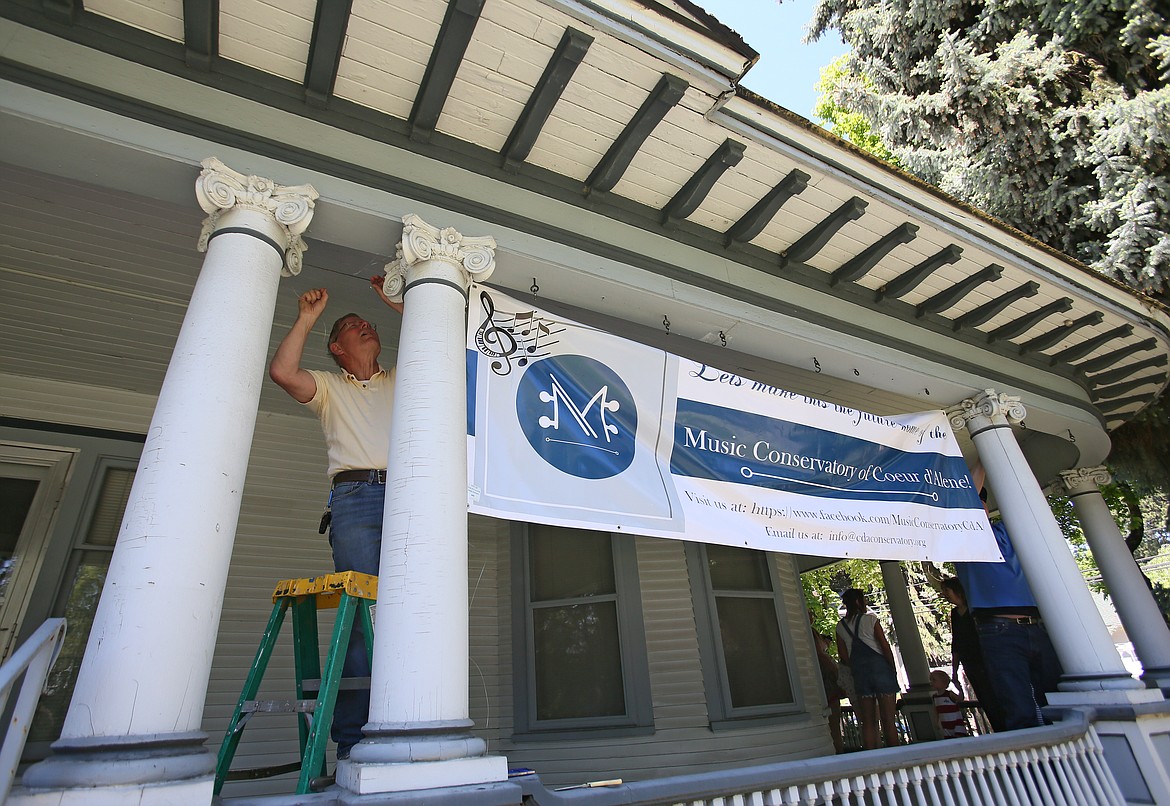 Richard Dance on Friday hangs a banner on the old Hamilton House on Government Way in Coeur d'Alene, encouraging community members to "make this the future home of the Music Conservatory of Coeur d'Alene."
DEVIN WEEKS/Press
by
DEVIN WEEKS
Staff Writer
|
May 30, 2020 1:00 AM
$2,000 down, $61,000 to go for Hamilton House work
COEUR d'ALENE — The new banner on the old Hamilton House reads: "Let's make this the future home of the Music Conservatory of Coeur d'Alene!"
Supporters of the project gathered for a small banner-hanging event Friday and discussed what lies ahead for the historical house at 627 N. Government Way.
Julienne Dance, who is leading the charge on converting the 112-year-old building into a music conservatory, said so far, about $2,000 has been raised toward the roughly $63,000 needed to bring the building up to 2020 code standards. The building budget is set at $75,000 to cover expenses that arise during work, according to numbers provided by Dance.
"We had a lot of plans for fundraising," she said.
Dance said they are seeking three pillar donors to step up support for the conservatory. The largest projects that need to be completed include an estimated $25,000 in concrete work for stairs, sidewalks, a handicap stall and more, as well as a $20,000 job on stair railings and other interior code items. Other work will need to be done on electrical, plumbing, painting and fire safety, as well.
"We can't do it all at once," Dance said. "I have a budget for every item we need to complete.
Dance said she has several bids for inside and outside the house.
"No. 1, we need a legal contract with the county," she said. "That's what's going to set us in motion."
Recent Headlines
---