Coming full circle
by
MARK NELKE
Sports Editor
|
May 30, 2020 1:11 AM
Jon Adams, a 1991 Coeur d'Alene High grad, named Viking boys basketball coach
Timing.
It wasn't right for Jon Adams the last few times the head boys basketball coaching job at Coeur d'Alene High, his alma mater, came open.
"But, serendipitously, this time it kinda was," said Adams, who on Friday accepted the Vikings' head coaching job, pending school board approval.
The 1991 Coeur d'Alene High grad, a two-year varsity letterman and the starting point guard as a senior for the Vikings, had coached at the high school and college level off and on from 1994 to 2017, living in Seattle for the past two decades while working in the medical technology field.
He decided to leave his day job last December and take a year off. A few months later, he heard Coeur d'Alene was looking for a basketball coach.
"Oh, no," he thought, "this is the perfect time."
Adams, 47, replaces Tony Hanna, who resigned in April after going 43-45 in four seasons.
Adams was one of four finalists in a field of nine qualified applicants.
"Jon comes highly regarded for his both his basketball acumen and ability to connect with kids," Coeur d'Alene athletic director Mike Randles said. "He spoke to areas that struck a chord with the CHS interview committee, including building relationships and viewing Viking basketball through a broad lens, taking all levels into account."
As a senior, Adams helped a Viking team which also included Shad Bertsch and Jared Klassen qualify for state for the first time since 1987. Coeur d'Alene finished 18-7.
Adams was a three-year varsity letterman at Whitworth, then joined the Pirates' coaching staff. In 1996, he was an assistant on a Whitworth team which reached the NAIA Division II national championship game.
Adams was an assistant girls basketball coach at Mead High for one season. From 2012-17, he was assistant boys coach at Ballard High in Seattle, where the Beavers competed in the rugged Seattle Metro League. Adams coached against the likes of future NBA players including Zach LaVine, Michael Porter Jr., Kevin Porter Jr., and Dejounte Murray.
Coeur d'Alene will be Adams' first head coaching job.
"I've coached at a lot of different places, and at a lot of different levels, and I can say the end goal was always to come back at about this age," Adams said. "I worked in corporate world for 20 years and I thought, 'when I get to my mid-40s, I would like to stop doing that and just coach.' And the Coeur d'Alene job would be the ideal job. It just kinda all came together that way."
Coeur d'Alene last qualified for state in 2012 under Kent Leiss. Adams will be the Vikings' third coach since Leiss resigned in 2013.
Coeur d'Alene finished 7-15 last season.
"I bleed Viking blue," said Adams, whose dad, John, played at Coeur d'Alene High, graduating in 1958, and whose brother Matt, two years older than Jon, also played for the Vikings. "That's always been the job that I wanted."
In his two years on the Viking varsity, Adams played for legendary head coach Don Haynes.
"Aside from my dad, Donny Haynes is probably the most influential person in my life," Adams said. "He kinda took me under his wing. I remember the summer before my senior year, he worked with me pretty much every day. He just cared about the kids, he loved basketball, he loved to compete, he loved to win, he loved to build winners, but he just loved the kids."
Adams was born and raised in Coeur d'Alene. His family's been here since the 1940s. His grandfather started Coeur d'Alene Tractor in 1948. The family also runs Adams Tractor in Spokane, Lewiston Tractor and Boundary Tractor in Bonners Ferry.
Adams said his coaching philosophy "depends on the personnel," but said his core principals include stressing defense, teamwork, fundamentals communication, controlling the ball, winning the turnover battle ...
He said he's hoping to get some open gyms going for his new players as soon as he can. The usual summer league in Spokane is up in the air because of the coronavirus pandemic, but there's talk of a league with just North Idaho teams.
"This has been kind of a full circle of life experiences, to be able to come back to my hometown and do this for my high school," Adams said. "I'm pretty excited."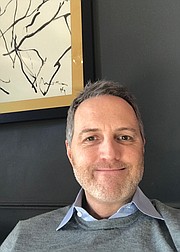 Recent Headlines
---