Sheriff's blotter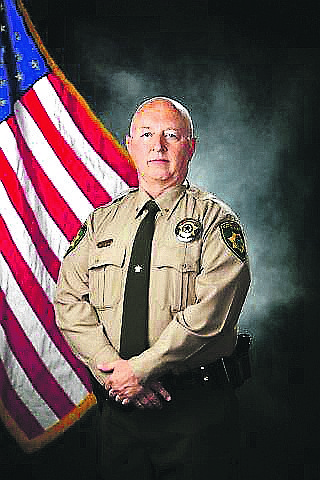 Notable calls
for the day!
05-27-2020
Day Shift handled the following notable calls:
• Deputies responded to E. Tellum Ave. in reference to a reported Assault/Battery. It was reported a male and his brother-in-law got into an argument, and allegedly the male pulled a pocket knife on his brother-in-law. The male was arrested for Agg. Assault, and cited for Battery. 20-19539
• CSO handled a fraud/theft at E. Painters Loop apt. in Post Falls where female claimed her children's nanny stole her credit card information. The female located recent charges on her bank account for charges to a prison commissary and phone account. She did not know anyone in prison but knew that nanny's ex-partner was in prison. 20-19556
• Deputies handled an explosives call where a male brought blasting caps to the Sheriff's Office from his residence in Harrison. Deputies contacted the Spokane County Bomb Squad who responded and properly disposed of them. 20-19627
Evening Shift handled the following notable calls:
• Detectives contacted a male subject who was wanted out of WA for Assault 3rd degree. He was arrested on his warrant.
• Deputies responded to Hayden Dr. in Spirit Lake for multiple 911 disconnects. It was reported that this was caused by a child playing with a phone. The mother advised she would put the phone in a harder location for the child to access.
• Deputies responded to the boathouse for a report of a boat collision in the area of Wolf Lodge Bay. The RP believed the boat was taking on water and they were having engine trouble. They were unable to locate the collision or anyone in distress.
• A Deputy attempted to stop a dirt bike in the area of Strayhorn X Dakota. The vehicle was described as a Suzuki RM250 yellow in color. At one point, the vehicle was at approximately 70mph. The Deputy was unable to gather any additional information as a pursuit was not started and he lost the vehicle before he could ever get close.
• A Deputy assisted WSP after they pursued a motorcycle into Idaho. He was just coming into the area when a felony stop was initiated. The Deputy subsequently arrested the male on felony eluding. The driver stated he ran because he did not have a motorcycle permit and had only been riding for 3 weeks.
Night Shift handled the following notable calls:
• Deputies responded to the Casino for a battery. A male contacted security after a male had ripped a PPE mask off hanging from his neck. When deputies contacted the, he stated he was upset that victim was not properly wearing his mask and in the argument ripped the mask off. The male was cited and released for battery. 20-19717
• While investigating the above report, Deputies were notified by security that another male was refusing to leave the Casino out of fear that he would be shot. When they were finally able to investigate the issue, the two persons involved had left the Casino, highly intoxicated. 20-19723
• A Deputy stopped a vehicle at 15th St. and Boyd Avenue. The occupants were arrested for possession of methamphetamine and possession of paraphernalia. 20-19726
Recent Headlines
---