Patricia Sue Webster (Hill), 84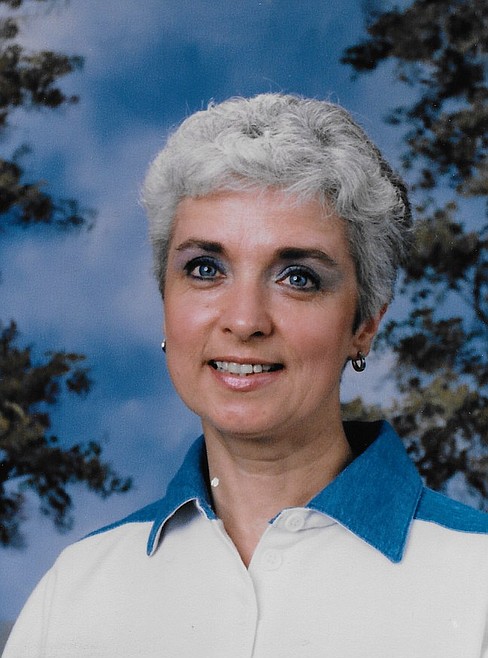 Patricia Sue Hill passed away on May 27, 2020, from Parkinson's disease and Lewy body dementia, in Beaver Dam, Ariz. Patricia Sue Madden was born in Lebanon, Ore., on Nov. 2, 1935, to Charles Doyle and Emma Elizabeth Madden.
Along with her brother, Robert, the young family moved to Santa Monica and Bakersfield, Calif., and then to Las Vegas, Nev. During construction of the Farragut Naval Station, her father was hired as a steamfitter and the family moved to northern Idaho where they lived in Twin Lakes, before relocating to the Coeur d'Alene area.
Pat attended Winton and Dalton Garden schools during her elementary years and graduated from Coeur d'Alene High School in 1953, where she met the love of her life, Ron Webster. Pat and Ron married and began their adventure, traveling and moving throughout the Pacific Northwest while Ron worked in the construction industry. In 1972, after living in Coulee Dam, Wash., the couple returned home to North Idaho, settling in Post Falls, where Ron joined the real estate business. During their marriage, they celebrated the births of their children Tony, Tamara, Kelly, Rick, Michelle, Michael, Ronald Christopher and Patricia Mary, who died at birth in 1975. After raising her children, Pat worked in RV sales and eventually helped Ron with his real estate business.
After Ron's death in April 2006, Patricia met and married Milton Hill, in 2010. During this time, Milt and Pat traveled and spent their winters in Arizona. They recently sold their home in Idaho and moved to Beaver Dam to enjoy the weather and friendship with others their age.
Pat was a loving wife and mother with a great sense of humor and enjoyed a special relationship with each of her children. They have very fond memories of their mother's embellished stories and her vivid imagination, which kept them amused. She was an avid reader, an excellent seamstress, and she created beautiful silk flower arrangements. Pat enjoyed golf, snow skiing, puzzles, walks and bingo games at the Eagles on Saturdays. She was also a very spiritual and prayerful person and steadfast in her Catholic faith. Pat and Ron were active members of St. Pius X church and school in Coeur d'Alene and were founding members of Immaculate Conception Church in Post Falls. She was active in the church women's groups, where she held many leadership positions.
Patricia is survived by her husband, Milt, and her children, Tony Webster, Tamara (Don) Boviall, Kelly (Mark) Watts, Rick Webster, Michelle Webster, Michael Webster (Joni), Ron (Tammy) Webster as well as her grandchildren, Chris, Kendall, Chris L., Tyler L., Michael, Katie, Caitlin, Brooklynn, Sabrina, Brittney, Tyler, Kamryn, Emily and Alec. She was also a great-grandmother to Trevan, Kellan, Cameron, Roslyn, Bennett, Tanner, Tyler, Gracie, Charlize, Camille, Stella, and Hudson.
A funeral mass will be held at a later date at Immaculate Conception in Post Falls. Her ashes will be placed with Ron at the Post Falls Cemetery directly after the service. The family wishes to thank all family and friends for their support at this difficult time.
Recent Headlines
---