Music makes him feel good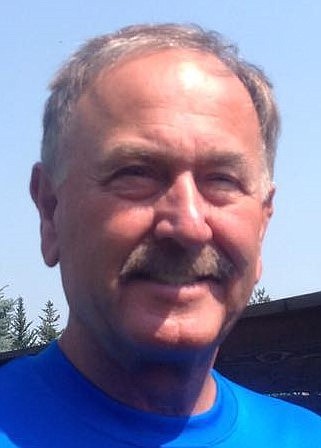 You can take the boy out of the 1960s, but you can't take the songs of the '60s out of the boy.
Doug Eastwood, the former Coeur d'Alene parks director, usually has a '60s tune spinning on his mental jukebox as he dances through life.
Don't believe me? Consider Doug's recent trip to his doctor's office for a routine test. The '60s ditty "98.6" by the artist Keith was running through Doug's mind. Doug says the song helps him remember the average normal temperature for us homo sapiens.
But a nurse stationed at the office entrance, in a full scrub outfit with mask and gloves, surprised him with a lower reading. She stuck a thermometer in his ear and announced: "97 point 6." Undeterred, Doug thought that was his cue to ask Madame Nightingale if she'd heard of the song "98.6."
She hadn't. So Doug ran some lyrics past her: "Hey 98.6 it's good to have you back again, oh/Hey 98.6 her lovin' is the medicine that saved me/Oh I love my baby." He explained that the song was about sunshine and how good it feels to feel good.
Still nothing.
"Of course, she had not heard of it, she wasn't even born yet," Doug said afterward.
The couple at the front of a nearby line of six patients waiting to check in, however, were contemporaries. They applauded. Doug appreciated the standing ovation. As an encore, he was about to dust off his internal Buffalo Springfield collection for them when the line began to move.
Still, the sun was shining and Doug felt good to feel good.
Snake Pit fans
Don Swanstrom introduced two Supreme Court justices to the eclectic cuisine of the Enaville Resort (aka The Snake Pit). Back in the day when Joe and Rosemary Peak ran the place, Don took Chief Justice Linda Trout to the restaurant known for Rocky Mountain oysters. Don was the Trial Court Administrator for the 1st District at the time. In a Facebook post, Don said Justice Trout was impressed by the ambiance, food, and congeniality of the owners — so much so that she mentioned the Snake Pit in her State of the Judiciary address the following January. Later, during a visit to Coeur d'Alene, Justice Cathy Silak asked Don to take her to the Silver Valley haunt, too. A friend jogged Don's memory recently by Facebooking a photo of the Snake Pit. Says Don, "I love this place." And, I suspect, many of you readers do, too.
Huckleberries
• Poet's Corner: For hours on end,/I scratched my cranium/to find a rhyme/for his geranium — The Bard of Sherman Avenue ("Ode to Mr. Hagadone's Favorite Flower").
• Only in North Idaho: Christa Hazel of Coeur d'Alene was the first to sight that black Dodge Ram with this handwritten message on cardboard in the rear window of his camper: "GO Back TO WA." But you know where North Idaho would be if Washingtonians stayed put and hired only other Washington residents. Up the proverbial creek (pronounced "crick" by the natives).
• Carla Allert of Coeur d'Alene ordered five of these bumpersnickers when she spotted a message that petted one of her peeves: "I bet Jesus used his turn signal." On his donkey?
• David Copelan, coordinator of the Wallace chamber and a former miner, explains why the old mining town loves to party. "If I had to guess, it goes back to the town's mining roots. If you spent 14 hours a day in a dark, wet hole in the ground, when you finally get out above, buddy, you want to LIVE!" And that describes how many of us coronavirus inmates feel.
Parting Shot
In this era of COVID-19 cooties, Yvonne Benzinger couldn't imagine a better mask to wear in public than the one she'd screened in her home art studio 40 years ago. I told you about it last week. When Mount St. Helens erupted, The Press handed its carriers handkerchiefs inscribed: "Cd'A Press carriers deliver thru rain, snow, sleet & volcanic ash." Now 84 and a former winner of a mayor's arts award, Yvonne contacted her son, Brian, to see if he still had his old bandanna. He was among the carriers who had received one. But he had passed it along. Brian contacted Huckleberries to say: "Thanks for helping us reminisce about an interesting part of our local history and a much simpler time in CdA."
• • •
You can contact D.F. "Dave" Oliveria at dfo.northidaho@gmail.com and/or join his Facebook page.
Recent Headlines
---