Classic cars to cruise for seniors on Saturday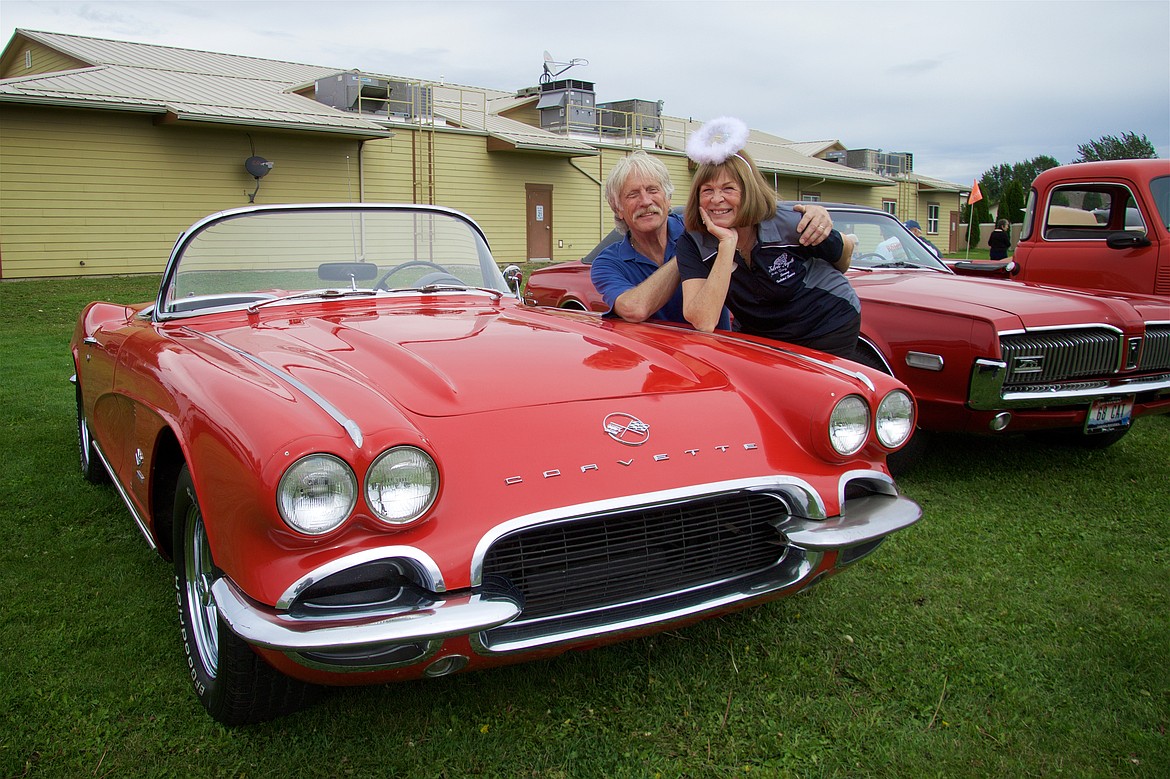 Silver Angels for the Elderly President Diane Zell and husband/Silver Angel volunteer Walter Cole show off their fancy classic Corvette during a classic car cruise and show September 2019. Zell, Cole and friends will drive to six senior living facilities on Saturday to bring a little joy to those who have been shut in during lockdown.
Courtesy photo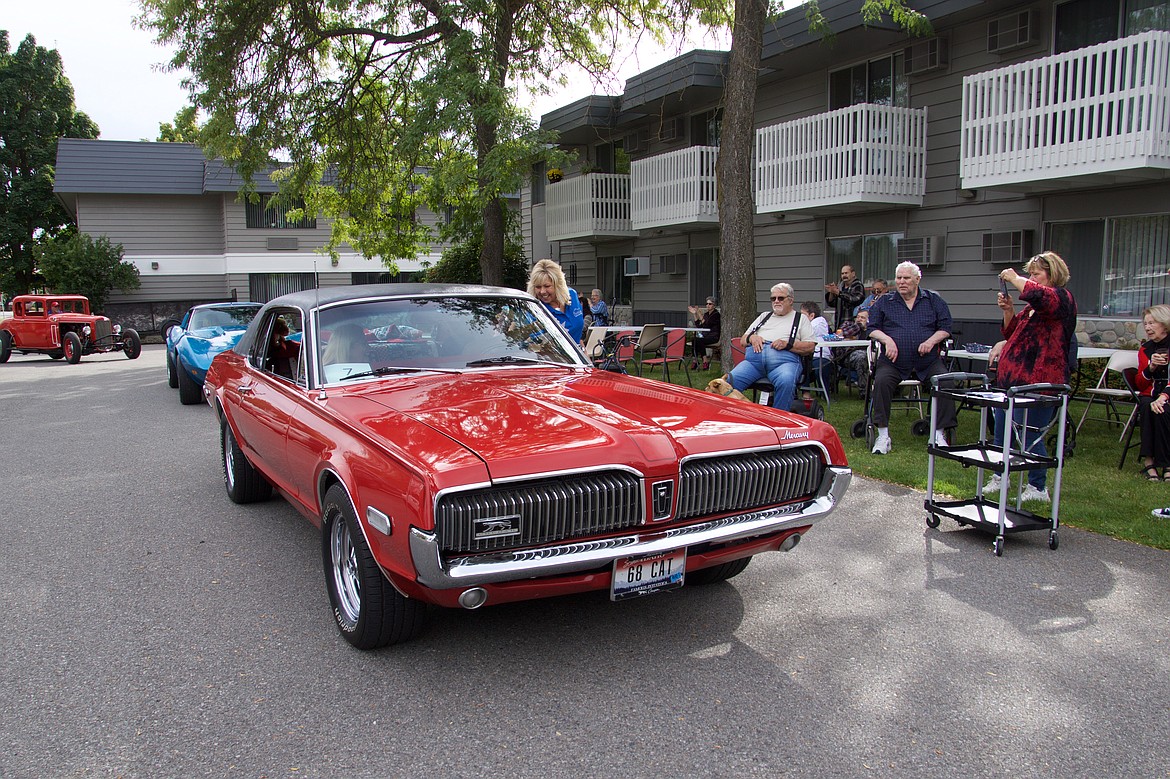 Dana Klass, executive director of Bestland of Coeur d'Alene, visits with members of Silver Angels for the Elderly as residents enjoy the classic car cruise last fall. Silver Angels is conducting a classic car cruise for six senior living facilities on Saturday. (Courtesy photo)
Previous
Next
Silver Angels for the Elderly will bring joy to six senior living facilities
The angels of Silver Angels for the Elderly will be trading in their halos and wings for sunglasses and wheels during a classic car cruise on Saturday.
The senior citizen-centered nonprofit will cruise to six local senior living facilities to bring some excitement to those who have been more isolated than ever during coronavirus restrictions and lockdowns.
"They're cooped up," Silver Angels President Diane Zell said Thursday. "They need to get outside, to see something that is a part of their lives, just to bring joy to these guys who so desperately need it."
Zell said she anticipates between 20 and 100 classic cars will participate. More are welcome, preferably cars built before 1980. Zell and husband Walter Cole will be riding in style in their classic '60s and '70s Corvettes. Cole's is a Roman red Vette he's had since he was a kid.
"Last year's run was so successful with a great response from the living facilities that we just figured why not? Let's do it again," Zell said. "So we'll be doing it twice this year."
Silver Angels originally planned its second Miles for Smiles Classic Car Poker Run and party for this weekend but that has been rescheduled for Sept. 19 for safety purposes. That event will include the poker run, a car show, a people's choice award, prizes, raffles, silent auction items, refreshments and a dance band that's not to be missed, Zell said.
This Saturday, classic cars and drivers will gather at the Hayden Eagles from 1 to 1:45 p.m. to line up for the cruise. Zell is looking forward to providing a little entertainment for seniors who haven't even been able to see their families during the lockdown.
"They clap, they cheer, they wave," she said. "They are just thrilled to be able to look at their past lives cruising by."
Recently, Silver Angels collected about 100 "thinking of you" cards with help from On Site for Seniors (another senior-centered nonprofit) to distribute to shut-in folks. Silver Angels also recently rounded up a couple CD players so residents could listen to music or stories to pass the time. Members are working on acquiring virtual reality equipment to share with residents to give them an experience of getting out without actually going anywhere.
"Thinking of you" cards are still being accepted to brighten someone's day during this tough time, Zell said.
"Anything we could get for these folks would be great," she said.
The Silver Angels for the Elderly Classic Car Cruise is free for participants. The Hayden Eagles is at 1520 W. Wyoming Ave.
Visit www.silverangelsfortheelderly.com for details or to donate.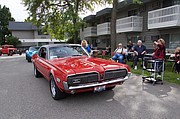 Recent Headlines
---