Up next: Stage three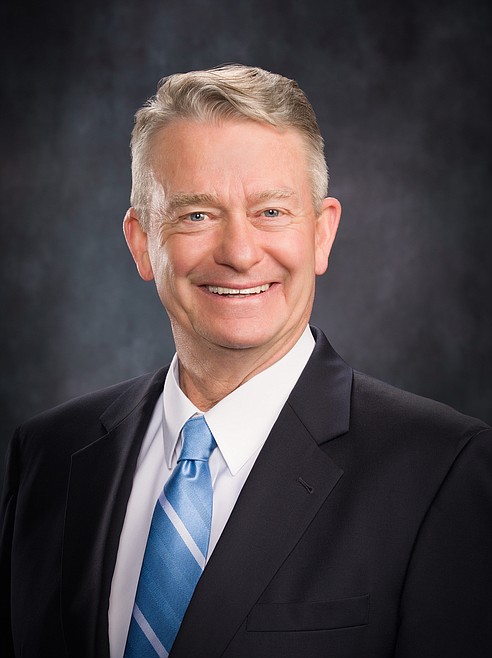 by
CRAIG NORTHRUP
Staff Writer
|
May 28, 2020 1:14 AM
Could open bars, tourism, gatherings as early as Saturday
Gov. Brad Little is expected to announce today that Idaho will take another step forward toward returning to a post-coronavirus normal by entering stage three of his Rebound Idaho plan.
While more Idahoans were likely to notice businesses entering stage two May 16 — when restaurant dining areas, salons, gyms, non-essential business spaces and small gatherings opened back up — stage three will still free a significant portion of the local population. Here are the four key segments of Idaho about to open:
Bars will likely re-open.
When Little announced May 14 that he was launching stage two, he made the surprising, expedited addition that bars — originally closed until mid-June's stage four — were on pace to re-open with stage three. With the COVID-19 infection rate in Idaho lower than most of the rest of the country, Little is expected to follow through with his promise. Nightclubs will not open Saturday. Clubs that emphasize dancing and live music will remain closed until at least mid-June.
What music you do hear won't be as loud in your favorite bar as you might remember. Owners and managers are encouraged to play music at low decibel levels to keep patrons from leaning in to hear or shouting, two body reflexes that can increase the chance of spreading the disease.
Per the Rebound Idaho protocols:
• Capacity will be reduced to maintain social distancing. Establishments are encouraged to consider a maximum number of people per square foot.
• Tables will be spaced to keep patrons 6 feet apart.
• Waiting areas and standing areas will be eliminated. Counter and bar seating will be removed, the lone exception being counter seating that faces a window or wall, while still maintaining 6 feet from its neighbor seat.
• The days of walking up to the bar counter and ordering a drink are, for the time being, over. For the foreseeable future, drinks and food will only be ordered at tables. The only exception to this is if the layout of the bar doesn't make table ordering feasible, in which case you might see electronic ordering readers, distancing markings or plexiglass sneeze guards along the counter.
Social gathering and public event capacity will increase from 10 to 50.
Planning on throwing a little get-together? Up to 50 can now attend, per the governor's protocols, but the guidelines Little established in stage two still apply to discourage the spread of the coronavirus:
• Maintain physical distancing of 6 feet.
• Limit tables to groups of six.
• Provide COVID-19 prevention supplies to staff and guests.
Expect to see more out-of-state license plates.
Stage three is expected to both end the ban on non-essential travel to locations that allow it — including Kootenai County — and discontinue the 14-day self-quarantine requirements for out-of-state travelers entering Idaho. This means that people wanting to take a weekend getaway to Idaho are now free to do so. It's a freedom the Coeur d'Alene hospitality industry welcomes with open arms.
"Coeur d'Alene is obviously a heavy tourism community," said Emily Boyd of the Coeur d'Alene Downtown Association. "Businesses really rely on tourists this time of year. We're fortunate in the sense that right around now is when commerce really starts to open up for the summer season. People want to get out and enjoy what the area has to offer, so [the stage three opening] really couldn't have come at a better time."
Vulnerable Idahoans are more likely to emerge.
It's been 62 days since Little's initial stay-home order, isolating Idahoans into their homes while COVID-19 spread through the state. Residents 65 and older and people with particular health concerns — such as diabetes, heart conditions and lung disease — have often stayed home even longer, some as early as February, when the virus first struck.
For many, that will change starting Saturday. Little's stage three mandate will likely include language that enables vulnerable residents to resume public interactions. That language, however, will also caution that vulnerable Idahoans should practice social distancing, minimize exposure to social settings where distancing may not be practical, and consider strict hygiene protocols along with everyone else, such as the wearing of masks and the washing of hands.
Recent Headlines
---