Three jailed in weekend bust
by
RALPH BARTHOLDT
Staff Writer
|
May 28, 2020 1:11 AM
Police seized approximately four pounds of marijuana and a half pound of methamphetamine last weekend when they stopped an eastbound Dodge pickup near the Harrison exit of Interstate 90.
State troopers and county deputies arrested Tabatha A. Mosca, for trafficking marijuana, Paul C. Stonecypher, for trafficking and possession of drugs, and Rodney C. Harrell for trafficking marijuana and methamphetamine.
Bail for Harrell was set at $150,000 Monday in Coeur d'Alene magistrate court, while Mosca's bail was set at $35,000 and bail for Stonecypher is $40,000.
The officers also confiscated a .380 Taurus handgun and a .22 caliber pistol, according to a report.
Troopers said they pulled over the blue Dodge around 5:30 p.m. Sunday as it sped east from Coeur d'Alene. The truck had oversize wheels with no fender flares and the California license plate in the rear window appeared to have been altered with a permanent marker.
Officers said a sheriff's K9 indicated there were drugs inside, allowing police to search the pickup truck.
As police searched the cab they found methamphetamine pipes, baggies and boxes full of drugs, according to a report.
Police said Stonecypher had more than $2,200 in his pants pocket. Mosca had $600 in her purse, according to a police report.
A duffel bag contained a pair of Adidas sneakers and more than a half pound of methamphetamine, police said. The shoes had the word "Riverside" drawn on them, according to police. Officers believed the meth was Harrell's because he has the same word tattooed on the side of his face.
All three will have a preliminary hearing within 14 days in Kootenai County's First District Court.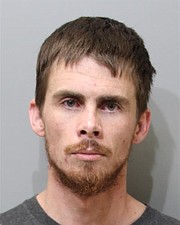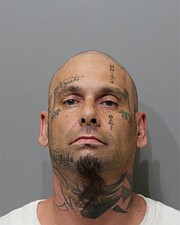 Recent Headlines
---