CHS senior draws statewide attention  to child marriage

"Don't Marry Me Off" is the message found on three billboards throughout the state that Coeur d'Alene High School senior Gracie Messier has worked to install, spreading awareness about child marriage. Nearly 4,100 forced/arranged marriages involving minors happened in Idaho from 2000 to 2010.
Courtesy image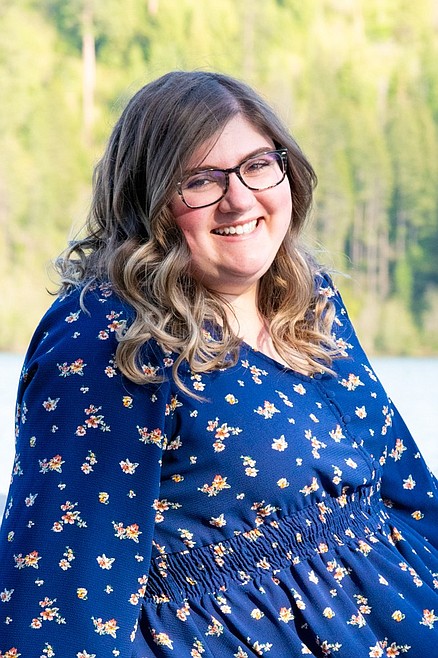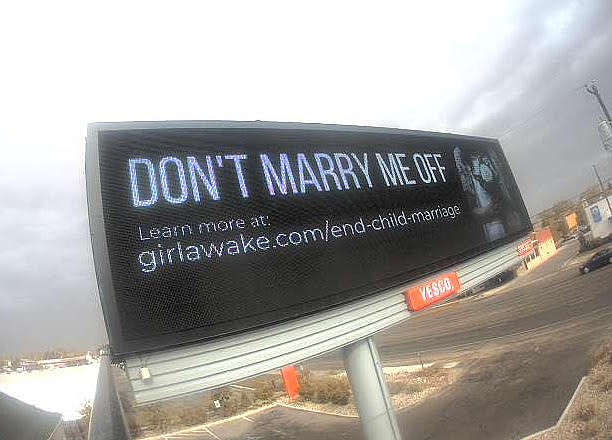 This is one of three child marriage awareness billboards Coeur d'Alene High School senior Gracie Messier was instrumental in having installed in Post Falls, Idaho Falls and Boise. Idaho has the highest rate of child marriage in the nation. (Courtesy photo)
Previous
Next
Idaho has highest rate in the nation of wedded minors
It's no longer the Wild West.
Idaho isn't a foreign country with an uncaring government.
So why is child marriage still an issue in this state?
"As someone who could possibly be married right now, this directly affects me," said 17-year-old Gracie Messier of Coeur d'Alene. "This is something that affects me, but still I don't have a say about it.
"I can't book a hotel room, but I can get married. There's so many things you can do when you turn 18, but you can get married before 18. That's crazy."
Drivers around Idaho have seen the billboards with images of young brides holding bouquets next to the words, "Don't marry me off."
Those billboards are Gracie's handiwork.
The Coeur d'Alene High School senior became not only interested but invested in this issue last year when she participated in "Girl, Awake!," a production of vignettes and performances based on social justice and issues that impact young women, such as bullying, homelessness and child marriage.
The latter struck Gracie the most because not only does forced/arranged marriage happen to girls her age around the world, but to thousands of girls in Idaho.
"What was shocking to me was that Idaho has the highest rate of child marriage in the entire United States," Gracie said. "I did not know that."
According to data from Unchained at Last, a national nonprofit dedicated to ending child marriage, about 248,000 children at least as young as 12 were married in the U.S. between 2000 and 2010. Nearly 4,100 minors were wed in Idaho in that timeframe.
Because of its small population and high volume of child marriage, Idaho has the cringe-worthy consequence of having a 0.29% rate of child marriage in respect to its population, a higher rate even than Texas, which saw 34,790 minors wed in that timeframe at a 0.15% rate, or Florida, which saw 14,280 minors wed at a rate of 0.08%.
"It is so shocking to think that something like this is such an issue, and the awareness is not so widespread," Gracie said. "People will say, 'What even is child marriage?'"
The practice of forced/arranged marriage is when one or both parties enter into the marriage without full, free and/or informed consent. Even if both parties enter with consent, the union can later become forced if one or both parties is forced to stay. Unchained at Last states that only a fine line exists between consent and coercion.
Gracie has conducted extensive research on this topic, the focus of her senior capstone paper, which she titled "Step It Up Idaho: The Legality of Child Marriage." She found that while people assume the marriage of a minor means two teenagers in love, that's not the case for most.
"Most of the time, it is a child being forced to marry someone, and sometimes a girl can be forced to marry someone that could be twice their age," she wrote in her research.
Gracie found that many times, cases of very young females entering into marriage with much-older men stem from evasion of statutory rape convictions.
"Not only does this create a horrible and abusive relationship, but this also creates a stigma that a marriage between the abuser and the abused is sanctioned by the government," she wrote.
Other severe consequences include higher rates of maternal mortality for girls who prematurely experience childbirth, higher likelihoods of acquiring sexually transmitted diseases, cycles of poverty because of the inability to finish school, and increased rates of suicidal thoughts or behaviors.
"Girls who are married as a minor are often forced to unwillingly participate in sex, and this can increase their health risks substantially," Gracie wrote.
An overwhelming majority (more than 85%) of child marriage involves girls, but more than 14 percent involves young males. The reasons for child marriage, for either gender, vary.
"There are parents who don't care for the welfare of their child, or are looking for any way to get money or what they need," Gracie said. "I've heard stories of children being married off for money. I've heard of a lot of trafficking stories. Our laws were so lax, so people from other states could come to Idaho and just get married."
In Idaho, up until it was signed into law by Gov. Brad Little on March 24, it was legal for minors younger than 16 to be married with consent of parents and the court. House Bill 466 was amended so minors younger than 18 but not younger than 16 may not enter into a marriage with an age difference of three years or greater. Younger than 16, a marriage license now will not be issued.
This happened after House Bill 98, introduced Rep. Melissa Wintrow, D-Boise, would have completely ended marriage of minors in the state. That bill was defeated 39-28.
"If everyone were talking about child marriage, the laws in Idaho could change," Gracie said.
Gracie and Wintrow have been coordinating the past few months, as Gracie will continue to champion the issue as she heads to Brigham Young University-Hawaii to study political science this fall.
"Gracie represents a better, brighter future for our great state," Wintrow said. "We can't get anything done in the statehouse without young people like her showing up and speaking their truth."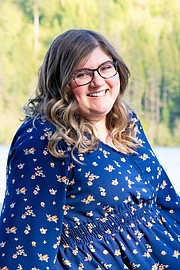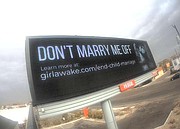 Recent Headlines
---