Man charged with waving gun downtown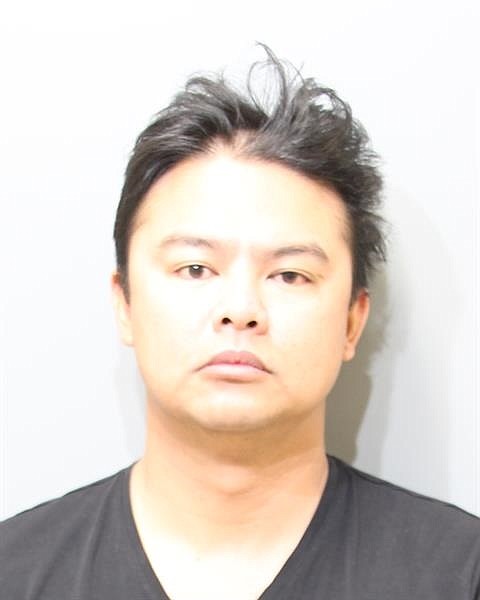 A California man accused of waving a handgun in crowded downtown Coeur d'Alene over the holiday weekend is in the Kootenai County jail facing charges of burglary and brandishing a deadly weapon.
Police said Anthony V. Languban, 37, of Chula Vista, was attempting to break into cars around 9:30 p.m. Friday when they arrested him near Fifth Street and Sherman Avenue in downtown Coeur d'Alene.
Police said they saw Languban trying car doors as he walked along Fifth Street. When officers walked toward Languban he tried to hide and was seen ditching merchandise, including a cellphone on a power box in a nearby alley, police reports say.
Police said Languban fit the description of a man who had waved a firearm while standing on the sidewalk near a downtown restaurant.
A witness, Carey F. Borchardt, told police that he saw a man wearing a black jacket and a black flat bill hat brandishing a gun outside Cricket's restaurant at 424 Sherman Ave.
Borchardt told police the man — later identified as Languban — was obviously drunk. Borchardt said he walked over to Languban, took the gun from his hand and gave it to the bartender inside the restaurant.
Police said Languban did not threaten anyone with the Sig Sauer 1911 model .45 caliber handgun.
When he was arrested, Languban had in his pockets two loaded .45-caliber magazines, as well as keys to a Cadillac, a Kershaw folding knife, a gun holster, a flask of booze, a smartphone and $362 in cash, police said.
One of the vehicles Languban may have entered was a Cadillac SUV, police said. Languban had Cadillac keys in his pocket but the car did not belong to him, officers said.
Witnesses said they saw Languban try to enter several vehicles, and he used his knife to attempt to pry open windows and doors.
Another witness told police Languban was standing on the street corner near Cricket's swinging the pistol, but he did not appear agitated, did not point the gun at anyone and he did not yell, or say anything.
Languban told officers he "was just trying to get home," and that he did not care what happened to him.
Languban is being held on $10,000 bail.
Recent Headlines
---