Green again asks federal court for new trial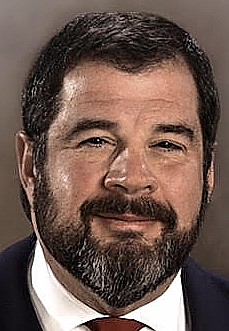 by
RALPH BARTHOLDT
Staff Writer
|
May 27, 2020 1:14 AM
A former North Idaho lawmaker who was found guilty by a jury of conspiring to defraud the government has asked the court for a new trial.
It's the second time John O. Green has filed a motion for a new trial in the U.S. District Court in Dallas.
In response to Green's first request, a U.S. District judge said there was sufficient evidence of tax evasion, and ample evidence showing Green and co-conspirator Thomas Selgas had willfully tried to defraud the government.
In addition, U.S. District Judge Karen G. Scholer found that Green's argument that the evidence in the case "weighed heavily" against the verdict had no legs, and that Green and Selgas "made a willful and positive act to evade tax."
In the latest request filed earlier this month, Green purports to have found new evidence to support acquittal or retrying the case. But prosecutors in a brief filed Friday urged the judge to deny the request because it doesn't meet prerequisites for a retrial.
Green, of Rathdrum, was in his first term representing Idaho's District 2 House seat B when he was indicted in 2018 in Texas for conspiracy to defraud the U.S. government.
After a slow start, the case was tried in January in Dallas. After hearing evidence for a week, a jury found Green and Selgas guilty on all counts.
Green held an attorney's license in Texas, and he was also running for Kootenai County sheriff when he was found guilty of hiding money from the IRS in a bank account he used to hold money in trust for clients. Green is accused of maintaining several lawyer-client accounts as part of the alleged tax evasion scheme and of filing false tax returns. The charge carries a prison term of up to five years.
In his latest bid for an acquittal, Green said new evidence from a 2005 tax case against Selgas was not released until March. Had it been available he would have used it to defend himself.
"Obviously, this decision was not available to Green for use in his January 2020 trial," according to his motion. "The (evidence) negates the Government's case."
But prosecutors said Green's latest motion, which relies on an adjudicated case regarding 2005 taxes, doesn't meet the standards for new evidence.
"It fails to satisfy any of the Fifth Circuit's prerequisites justifying a new trial," prosecutors wrote in court documents. "Green is making the same tired argument that he and Selgas have repeatedly made throughout this case."
Green's argument for acquittal or a new trial, according to prosecutors, "is without logic or merit and should be denied."
Green and Selgas were supposed to be sentenced last month but a string of motions filed since Green's Jan. 15 conviction must be addressed before the case is reset for sentencing.
Recent Headlines
---