A lockdown recap - Jordan, Maleficent and classic noir
by
Tyler Wilson
|
May 27, 2020 1:29 PM
The last several weeks provided many of us the time to veg out and watch more movies. I squandered that opportunity.
With closed movie theaters breaking the natural flow of new releases (outside of Netflix's usual onslaught of new, random content), I opted for older "blindspots" whenever possible. Having four kids in the house limited the daytime options, but at least I'm all caught up with "Shark Tank," "American Idol" and "Property Brothers."
Since this column space devoted the last four weeks to a series on my favorite movies of the 2010s (find them at CdaPress.com!) I thought we could play a little catch-up and recap my last 30 days of viewing history.
"The Last Dance"
After the entire country watched "Tiger King," apparently we all decided to watch this ESPN documentary series on the 1998 Chicago Bulls. Like most kids in the 90s, I was obsessed with Michael Jordan, watching every televised Bulls game during that particular season. I even had a giant poster of Jordan's famous Game 6 shot.
The series is a nostalgic trip with a load of behind-the-scenes extra meat. I much preferred the "main" timeline of the show, which featured previously unseen access to the team throughout the season. I didn't really need the recap of Jordan's college highlights or Dennis Rodman's pre-Bulls career. Still, what an engrossing time killer. Available on the ESPN app.
"Maleficent: Mistress of Evil"
What is this movie? I only vaguely remember the Angelina Jolie-led "Maleficent" from 2014, which presumably recontextualized the monstrous "Sleeping Beauty" villain. Disney+ doesn't have the 2014 flick on their platform, so I found "Mistress of Evil's" opening act to be somewhat baffling.
The movie popped whenever Jolie and a vamping Michelle Pfieffer squared off on screen, though it seemed like Jolie worked on the movie for less than three weeks. She disappeared for too much of the movie, which instead focused on a generic battle between hateful humans and clunky CGI creatures. Available on Disney+
"Killing them Softly"
An underrated crime drama from 2012, "Killing Them Softly" stars Brad Pitt as a mob enforcer tasked to clean up the aftermath of a gang-run underground casino robbery. The film's original marketing teased this as a more traditional crime thriller, and so it came and went without much attention. The movie's grim thematic undertones resonate more in 2020, especially in the film's abrupt final scene. The supporting cast is spectacular too: Ben Mendelsohn, Ray Liotta, Richard Jenkins and the late James Gandolfini. Available on Netflix.
Classic noir
I've written a few love letters to Turner Classic Movies in this space before, and whenever I'm in the mood for something objectively good, I know the TCM app will provide a mountain of options.
I recently went down the rabbit hole of "blindspot" film noirs. I've seen the likes of "Touch of Evil and "The Third Man" several times, but I'm embarrassed to say I hadn't previously seen my three favorites from this marathon: 1944's "Laura" (co-starring a shifty newspaper columnist!), 1946's "The Postman Always Rings Twice" (cats+electricity=failed murder plot) and the absolute masterpiece, 1944's "Double Indemnity." Edward G. Robinson's supporting role as a sleuthy insurance claims adjuster instantly became one of my all-time favorite performances. It's a real shame I didn't have these in my life earlier. Available on the TCM app, but hurry. Movies disappear frequently.
Rapid fire judgement:
"The Mandalorian" documentary series - MORE BABY YODA, NOW PLEASE.
Rewatch of "Star Wars: Episode IX: The Rise of Skywalker" - I'm still a "Last Jedi" guy.
"Missing Link" - Animation studio Laika still not getting the recognition they deserve.
"Hair" - the musical from 1979 - Is it bad to say I like the homage in "The 40-Year-Old Virgin" better?
"Nancy Drew and the Hidden Staircase" - Fine for a Nickelodeon-level TV movie.
"The Hidden Fortress" - Akira Kurosawa's 1958 adventure film inspired George Lucas to make "Star Wars." Sorry, no robots.
"The Vanishing" - A French thriller from 1988. Deeply disturbing, even with the bad guy in plain sight.
"Batman vs. Teenage Mutant Ninja Turtles" animated film. Misleading title, surprising amount of graphic stabbings.
"Homeward Bound: The Incredible Journey" - The "wise" old dog is an absolute idiot. #TeamMichaelJFoxDog.
• • •
Tyler Wilson can be reached at twilson@cdapress.com. He's been writing professionally about movies since 2000 and is the co-host of Old Millennials Remember Movies, available everywhere you get podcasts and at OldMillennialsRemember.com.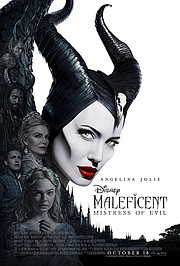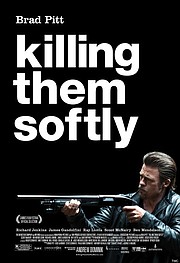 Recent Headlines
---