Traditional camp? Not this summer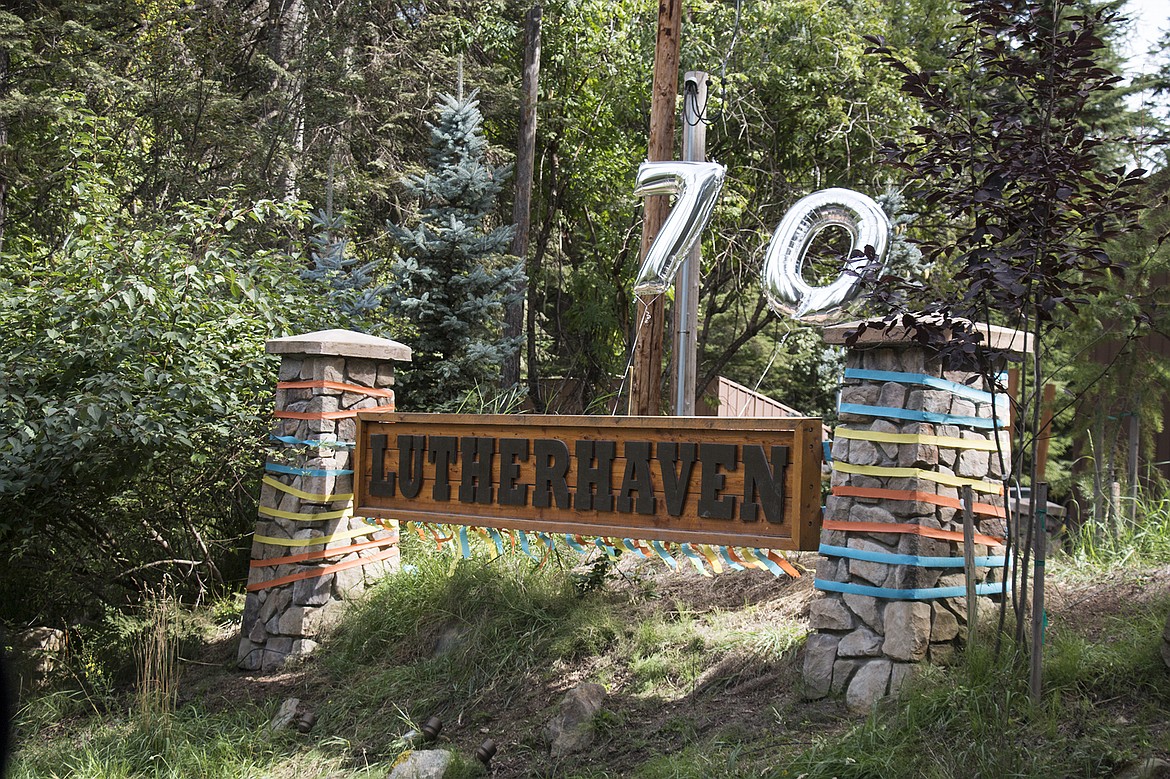 For the first time in its history, Lutherhaven Ministries, which celebrated its 70th anniversary in 2016, will suspend traditional camp this summer because of the COVID-19 global pandemic. However, Lutherhaven is offering safe and fun alternative options for families and local congregations. (BETHANY BLITZ/Press File)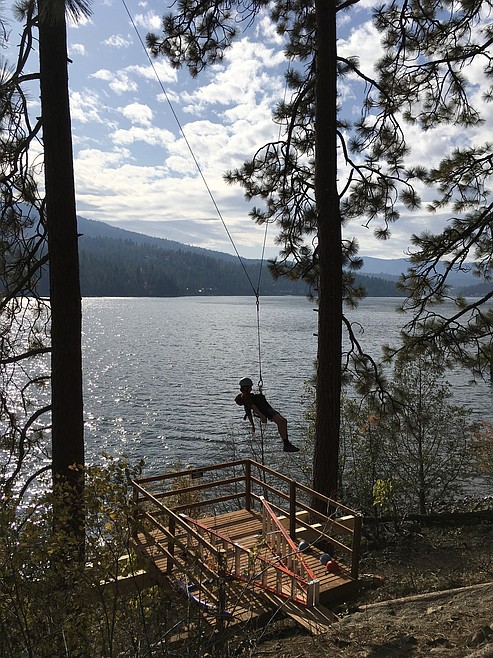 A swing carries camper Ethan Toomey over the lake at Camp Lutherhaven in 2019. This year, traditional summer camp will be suspended because of the coronavirus pandemic, but Lutherhaven is offering alternative options for families and congregations to enjoy at all three of its locations. (Courtesy of Karen Toomey)
Previous
Next
But Lutherhaven has other ideas
COEUR d'ALENE — Lutherhaven Ministries is suspending traditional summer camp for the first time in 75 years, but not without the promise of safe and fun alternatives for families and local congregations.
"This was not an easy decision," said Bob Baker, executive director of Lutherhaven Ministries. "We believe that summer camp is more important than ever, but after months of consulting with our team of health care experts around the nation, it became clear that suspending typical activities is the right thing to do for the safety of our communities."
The Lutherhaven board of directors and staff leadership are working to create alternative ways for families to enjoy camp. Plans are underway to open all three Lutherhaven locations July 1 to allow families to rent campsites and cabins as they enjoy watersports, campfire meals and the great outdoors.
The facilities will be available to small groups from local congregations and agencies with measures to ensure participants can practice safe social distancing.
Families will be able to choose from experiences offered at all locations operated by Lutherhaven Ministries.
Camp Lutherhaven on Lake Coeur d'Alene presents a traditional, nostalgic summer camp setting. Shoshone Mountain Retreat, on the edge of the Bitterroot Mountains on the North Fork of the Coeur d'Alene River, provides opportunities for families to experience day hikes, fly-fishing, huckleberry picking and river floating.
Twenty miles upriver beyond Shoshone and off-the-grid on Tepee Creek, McPherson Meadows is a wilderness retreat complete with a furnished cabin with all the amenities of home and solar power.
Programs include camping and cabin rentals, a women's retreat and a weekend for families with a special needs child.
Info: www.lutherhaven.com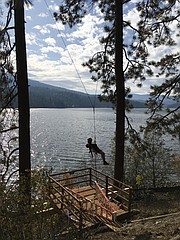 Recent Headlines
---