Tourism: Canada a big question mark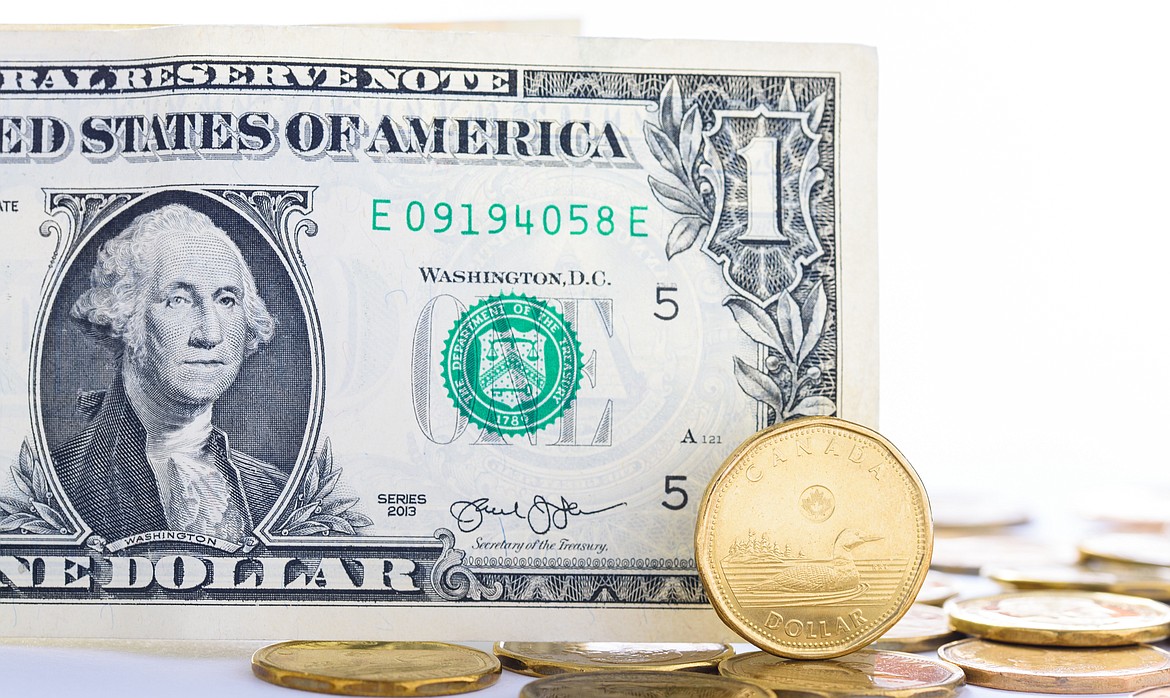 Photo courtesy of SHUTTERSTOCK INC.
by
JENNIFER PASSARO
Staff Writer
|
May 26, 2020 11:06 AM
The North Idaho tourism industry has long had a love affair with Canadians and their vacation funds. The Canadian dollar has been hurting for several years, but as the pandemic continues, the loonie has dropped even further, earning only 71 cents on the dollar across the border in the U.S.
Because Canada is a major exporter of commodities, its dollar is especially sensitive to a slowdown in the global flow of trade or capital.
Coeur d'Alene Convention and Visitor Bureau Executive Director Mark Robitaille said when the exchange rate was in Canada's favor, tourists would come to the panhandle not just to play, but to shop at Costco or buy a new vehicle. That was over eight years ago.
Robitaille still expects Canadian tourists to come, but they might not stay as long.
That is of course if the border is open. As of mid-May, the governor's 14-day quarantine for out-of-state visitors was lifted, but non-essential international travel was still prohibited between the United States and Canada.
As Canadians grow concerned with the higher infection rates in the United States, Prime Minister Justin Trudeau extended the closure of the 5,525-mile border until at least June 21.
"As we control our domestic situation we are vulnerable to international travelers," Trudeau said May 13, as the border closure neared eight weeks.
The Canadian government implemented strict 14-day quarantine requirements with few exemptions beyond truck drivers during the pandemic. That essentially halts seasonal tourist activities like the International Selkirk Loop.
People entering Idaho from another country or from an area outside Idaho with substantial community spread or case rates higher than Idaho are encouraged to self-quarantine for 14 days until the end of the second stage of the governor's rebound order.
Derrell Hartwick, Coeur d'Alene Chamber of Commerce President/CEO, thinks that when the border does open, North Idaho will see an influx in tourists visiting from locations within a four- or five-hour drive.
"I see a lot more people coming here, because they won't want to travel by plane," Hartwick said. "I see it might help us."
Already, the most common tourist in Coeur d'Alene is a Spokane resident, followed by people from Seattle, Yakima, and Portland, Ore., according to state and local tourism statistics. Travelers spent $754 million in North Idaho in 2017 and spent the majority of their time visiting friends and family, experiencing the outdoors, and visiting Silverwood Theme Park.
With a low infection rate of the novel coronavirus in the five northern counties, tourists may be drawn to the relative safety of the area.
"When we get those borders reopened, it's a good easy get-away," Hartwick said, for Canadians in southern Alberta and British Columbia.
"A 350-mile drive radius used to be our typical market," Robitaille said. "Now our target is other states and destinations, but we will probably pull back on that and focus on the drive market."
Hartwick also emphasized the concept of locals taking staycations, or enjoying leisure activities within close driving distance to one's home.
"Let's invest in our community this summer," Hartwick said.
After the Great Recession, articles poured out providing tips for a successful staycation for an America struggling to gain its financial footing.
A May 2012 article in Forbes read, "The beginning of summer is coming and so planning must begin for 15 things to do on a staycation." The list included visiting museums and going for bike rides. Take a hike, a nap, or a little cruise, the article chimed, and pretend you are on vacation without spending the money on airline tickets.
If COVID-19 infection rates stay low in North Idaho and the borders do open, the Panhandle may see an increase in tourists. They just may be tourists who are also at home.
Recent Headlines
---