Sarah Boyer, Lakeland High valedictorian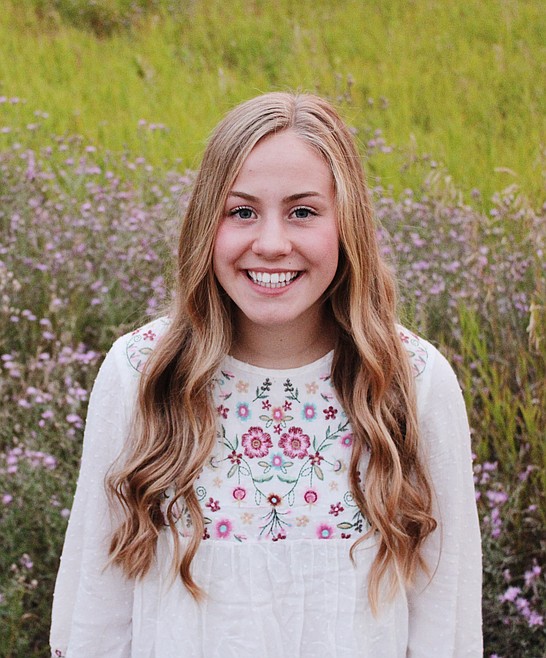 I live in Rathdrum and I have been privileged to be a part of the Lakeland School District for all 12 years of schooling. I am the youngest of five, but many people think I am an only child because all of my siblings have moved out of the house.
Activities/clubs/sports: Through school I played soccer, basketball, tennis and track and field. I also was a part of the student council at my school, and I was on the state board of student council representatives.
Hobbies: I love when our whole family is together because we always have a blast by going skiing, camping, boating and traveling. I enjoy anything active, especially outdoors. My friends are like a second family and I love spending time with them too.
Senior quote: "Take advantage of the time you have with the people around you and the experiences of the moment because you never know when that time is over."
What has been your proudest moment in your school career? One of my proudest moments in high school was when all our hard work as a student council paid off and we won the Battle for the Paddle spirit competition against Sandpoint for the third time this year.
What has been the biggest challenge you overcame to become top of your class? The biggest challenge I overcame to become top of my class was working to balance all of the activities and classes.
What is one of your favorite school memories, from K-12? One of my favorite school memories was our basketball team winning districts last year for the first time in over 10 years. Our team went to state together, and I am so grateful I got to play with an incredible team and coaches.
What are your plans for after high school? After high school I plan to go to Brigham Young University in the fall. Although it was cut short, I am so grateful for my time at Lakeland High School.
Who has been your biggest influence or your biggest cheerleader through your academic journey? My older sister, who was also a valedictorian, was my biggest academic influence. She was always there for me, cheering me on and encouraging me.
What will you miss most about high school? I will miss the wonderful teachers, coaches, students, and my friends the most.
What advice do you have for younger students that will help them excel in their studies? I would suggest to younger students that even though it can be difficult to balance extra activities and school, being involved in clubs and sports will make your high school experience so much better.
What is your legacy to your school? I believe the legacy that I will leave behind at my school is the work that I put into the student council to start a new fundraiser for the spirit competition. In my junior year, a few students and I created a 5K fundraiser race that helped our school and community raise money for the Lions Club Backpack Program.
— Compiled by Devin Weeks
Recent Headlines
---