Inaugural COV'AIDE Invitational set for June 9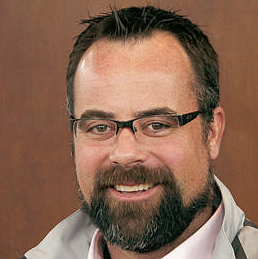 by
DEVIN WEEKS
Staff Writer
|
May 26, 2020 1:12 AM
New kind of fundraiser to support local nonprofit CDAIDE
Local businessmen who are buddies and golfing fanatics are going to take a swing at a new kind of fundraiser.
Dustin Ainsworth, a marketing representative with Kootenai Title, said he and seven friends will participate in a three-course, 54-hole golf-a-thon to raise funds for CDAIDE, a local nonprofit that supports employees in the food service and hospitality industries.
"All of us worked our way up the ranks," Ainsworth said Friday. "We've worked service industry jobs, so we know what it's like, every week, to not know if you're going to make money for food or rent. Now we're all fortunate enough to be in a position to give back."
The inaugural COV'AIDE 54 Invitational will take place June 9, commencing at 6 a.m. at the Coeur d'Alene Public Golf Club, moving to Avondale Golf Course in Hayden at 10:30 a.m. and finishing the day at the Hayden Lake Country Club with final holes at 3:30 p.m.
"This has never been done in our community," Ainsworth said. "I thought, 'What a great opportunity to challenge ourselves and turn it into a fundraiser, raise some awareness for CDAIDE, raise some money and see if we could pull this off."
The players are seeking $1-per-hole pledges ($54 minimum) and aim to raise at least $8,000.
"I know we are going to raise much more than that," Ainsworth said.
Those who pledge to donate can also choose to pitch in more for every par or birdie, upping the ante for the game.
Aside from Ainsworth, the players are: Danny Beutler, Century 21 and Associates; Ryan DeSchryver, Mountain West Bank; Taylor Fore, Coeur d'Alene Resort; Greg Rowley, Coldwell Banker; Jason Kelly, Numerica Credit Union; Mike Schwagler, Coldwell Banker; and Scott Kramer, Coldwell Banker.
"As Realtors, the community we live in means everything to us and service workers are a huge part of our community," Beutler said. "Nobody has been affected more by the pandemic than them. Hopefully, this is a small way we can give back."
Info: bit.ly/2WT5qlc
Recent Headlines
---