Micah Sharples, Post Falls High salutatorian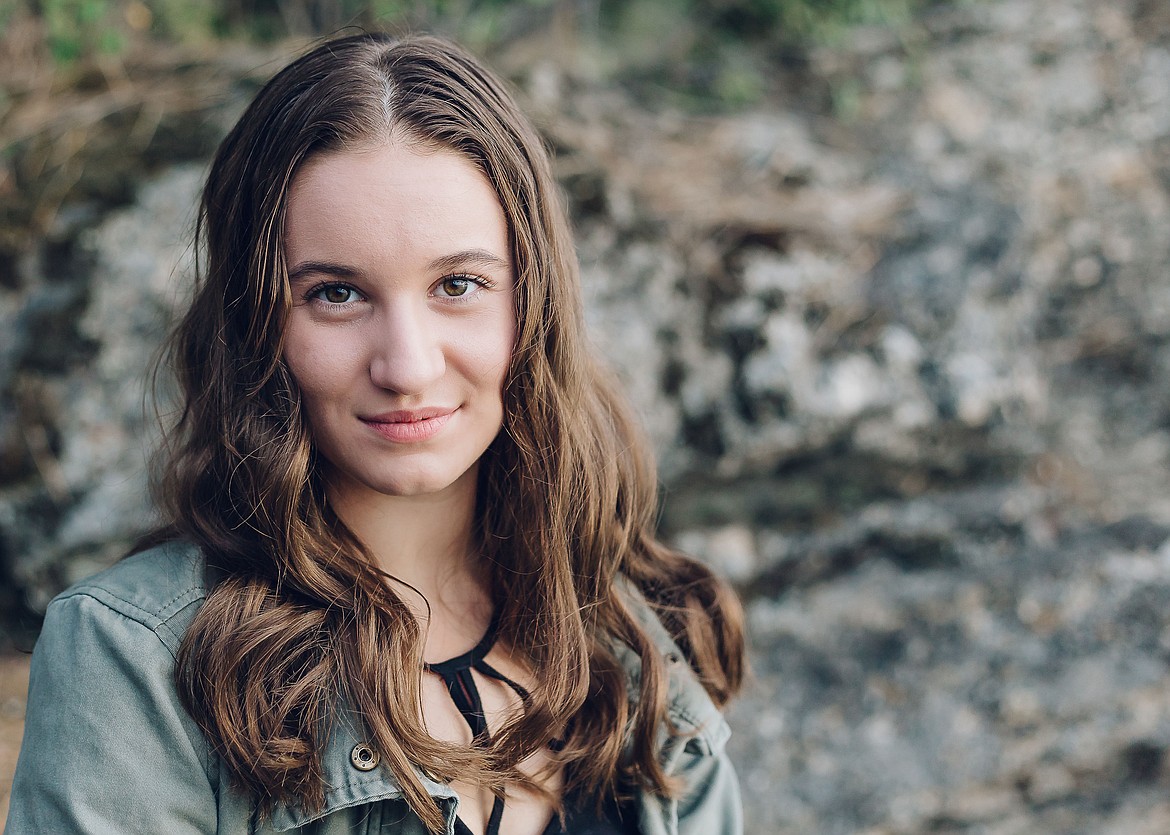 I'm Micah Faucher Sharples. Even though my favorite form of communication is sarcasm, I will not be using that for these questions. My typical school demeanor is the shy nerd, but once people get to know me they find out I'm so much more than that.
Activities/clubs/sports: I have been a competitive swimmer with the Coeur d'Alene Area Swim Team for eight years and a member of the Post Falls High School Varsity Swim Team for four years. I am also captain of both my club and high school swim teams.
Hobbies: Hiking, triathlons, math and science competitions, and virtually anything outside in the water.
Favorite books/movies/music: My favorite books are the "Percy Jackson" series by Rick Riordan. As for movies and television, recently I've really enjoyed "The Mandalorian" and productions by Phoebe Waller-Bridge.
Favorite school subject: Mathematics.
Senior quote: "You're entirely bonkers. But I'll tell you a secret: All the best people are." — "Alice in Wonderland"
What has been your proudest moment in your school career? My proudest and most terrifying moment in my school career was walking through the high school to get to my honors geometry class on the first day of high school as an eighth-grader.
What has been the biggest challenge you overcame to become top of your class? Learning how to balance my academics, athletics and life challenges.
What is one of your favorite school memories, from K-12? Competing in Invent Idaho with my younger brother, Charles Daniel, in elementary school. Our invention ended up winning first place.
What are your plans for after high school? I will be attending the College of Idaho and swimming on their varsity swim team. I will be a part of their Gipson Honors program, majoring in biomedical sciences and pursuing a career in the medical field. I plan to work toward becoming an ER trauma doctor or a cardiologist after undergraduate school.
Who has been your biggest influence or your biggest cheerleader through your academic journey? My grandparents, parents and brother have always been extremely supportive of all my academic and athletic endeavors. Without them I wouldn't be able to be where I am today.
What will you miss most about high school? I've lived in Post Falls my entire life and will miss the relationships I have built with my teachers, coaches and friends over the years.
What advice do you have for younger students that will help them excel in their studies? Stay balanced. The only predictable thing about life is its unpredictability.
What is your legacy to your school? I have worked as the head Trojan Tech Crew Chromebook repair technician for the past three years and have trained all of the current technicians. I'm proud of them and can't wait to see how they continue the program.
Any lasting thoughts? Even though the ending of our senior year has been very anticlimactic, don't let that diminish all you have accomplished.
— Compiled by Devin Weeks
Recent Headlines
---