Paul Lloyd Ferguson, 71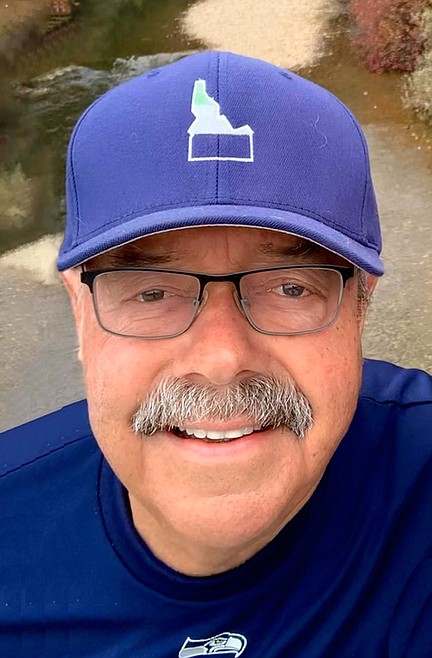 Paul Lloyd Ferguson, 71, passed away peacefully on April 8, 2020, in Coeur d'Alene. He was born July 31, 1948, to Lloyd and MaryAnn Ferguson in Boise. He was joined two years later by his sister, Linda. He was an Eagle Scout and a graduate of Borah High School. Paul worked highway construction during summers while attending the University of Idaho. After two years, he left to join the Air Force and served in Korea, Okinawa and Oklahoma. He was honorably discharged and then returned to the University of Idaho and completed a degree in business management (making the dean's list on occasion).
He went to work in Lewiston for the Idaho First National Bank in 1975. He also worked in Moscow, Priest River, Post Falls and Coeur d'Alene. He worked in banking for 23 years and at Panhandle Area Council for 15 years.
In 1978 he married Anne Lunceford in Coeur d'Alene; they had two wonderful children, Annie and Bryan. They were divorced in 1990.
In 1994 he married Elizabeth "Lisa" Knoebber, and the family became six strong, with Jack and Tommy Knoebber. They took many wonderful trips together to Mexico, Panama, Columbia, Costa Rica, the Caribbean, Canada, Hawaii, Texas, California, Montana and Alaska.
He also traveled to China, Mongolia, Hong Kong, Japan, Korea and to 43 states.
He grew up with a great appreciation of nature and passed on to his children great memories of camping, fishing, skiing, boating and hunting experiences. He is very proud that all four children got college degrees.
Paul is survived by Lisa, his supporting wife and best friend; daughter, Annie Williamson of Coeur d'Alene; sons Bryan Ferguson (Lisa) of San Diego, Jack Knoebber (Roxy) of San Francisco and Tommy Knoebber of Coeur d'Alene; grandchildren James, Ashlynn, Weatherly Williamson and Carter and Nora Ferguson; sister, Linda Sprague of Moscow; sister-in-law, Patty Thompson (Terry) of Coeur d'Alene; "little brother Sandy;" his loyal dog, Sam; and numerous cousins, nephews and nieces.
With the reopening of Idaho, a celebration of Paul's life will be held at 11 a.m. Thursday, June 4, 2020, at St. Thomas Catholic Church, 919 E. Indiana Ave., Coeur d'Alene. A reception will immediately follow at the parish center.
Paul would like to thank Father John, of St. Thomas Catholic Church, who was an inspiration to him. Even though Paul was baptized in the Lutheran Church, Father took the time and effort to explain to him the difference between the two religions and renewed a stronger faith in the afterlife. "I can truly call him a friend."
In lieu of flowers, please consider a donation to one of Paul's favorite organizations, the Post Falls Food Bank.
The family would like to thank Hospice of North Idaho for their wonderful care of Paul.
Visit Paul's memorial and sign his online guest book at www.englishfuneralchapel.com.
Recent Headlines
---