Coeur d'Alene Marine Sports opens in new location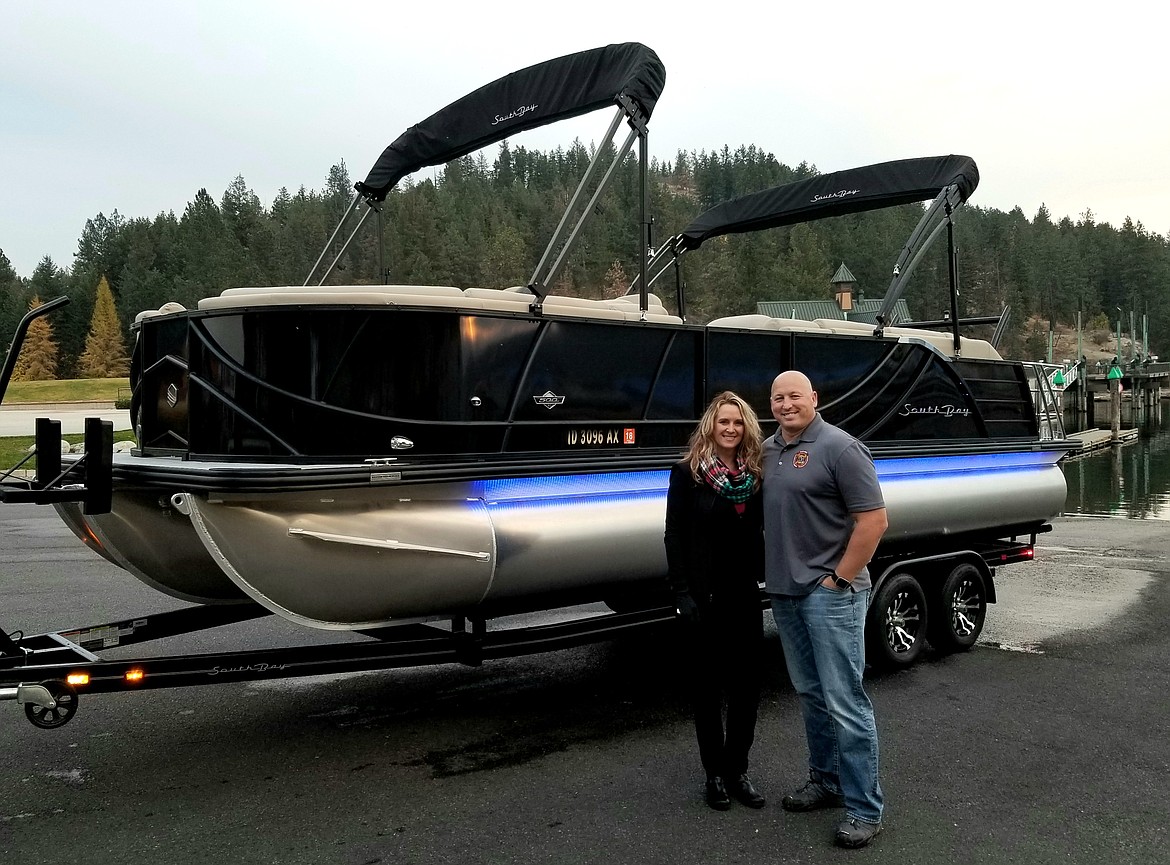 Coeur d'Alene Marine Sports customers Jim and Christy Oxenrider with their Southbay 500 Tri-Toon boat. The business is now open at 1220 Government Way.
Courtesy photos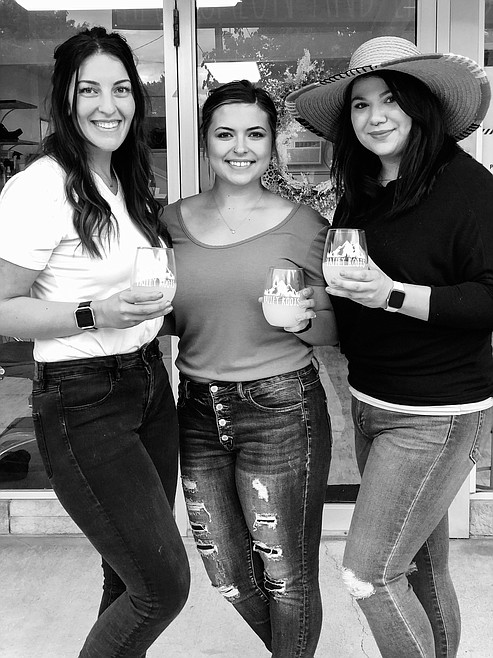 Staff at the new Valley Roots hair salon, 510 N. Fourth St. in Coeur d'Alene, includes, from left, owner/operator Sydni Kotschevar, and hair stylists/lash techs Jessica Nelson and Bryanna Baker.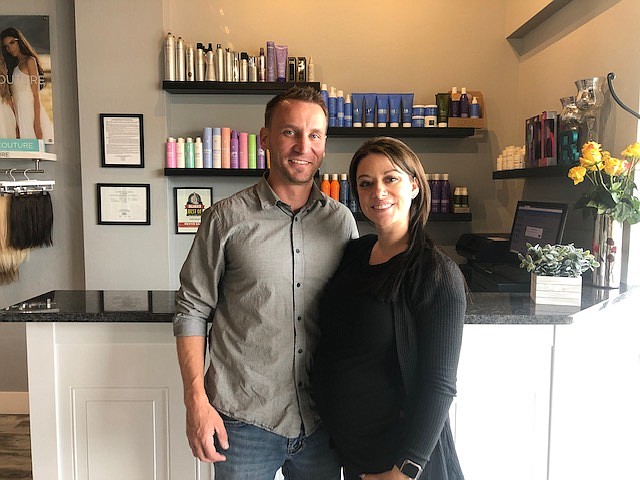 Courtesy photo Kelly Beaudry-Suhr with her husband, Josh Suhr, at the new site of Revive Salon and Spa, 2942 N. Government Way, Coeur d Alene.
Previous
Next
With the motto of "The Best for Le$$ quality boats with huge discounts," Coeur d'Alene Marine Sports is now open at 1220 Government Way (the former Franz Bakery location).
With a large outdoor area and an indoor showroom, owners Bill and Lola Hundt offer new and pre-owned Southbay and Berkshire pontoons by Forest River Marine; Crownline Boats; and Baja-Donzi-Fountain power boats by Iconic Marine.
Bill Hundt has had 41 years in boat, RV and auto sales in his Cd'A lifetime. His aides include lead service technician Kurt Dillon, sales solution technician Rob Mason and transportation-lot manager Nick Brown.
Hours are 9 a.m. to closing Monday through Saturday and always by appointment. Phone 208-230-9670. Check www.cdamarinesports.com.
Valley Roots hair salon opens on Fourth Street
A full service hair salon and lash bar, Valley Roots has opened at 510 N. Fourth St. in Coeur d'Alene.
The business includes owner-operator Sydni Kotschevar and hair stylists and lash techs Jessica Nelson and Bryanna Baker. Phone 208-682-5990. Check Valley_roots_salon on Instagram.
Revive Salon and Spa on Government Way
Offering all hair, face and nail services, Revive Salon & Spa has moved from downtown to 2942 Government Way.
An eight-year-old business, it offers hair services of color, highlights, balayage, foliage, cuts, extensions, perms, Keratin treatments, waxing, nails, manicures, pedicures, gel and acrylic nails, eyelash extensions, permanent makeup, microdermabrasion, micro-needling, facials and face and body waxing.
Hours are 9 a.m. to 6 p.m. Tuesday through Saturday, and Monday and other times by appointments. Owner is Kelly Beaudry-Suhr. Phone 208-667-6276. Check www.revivesaloncda.com.
Golden Glo Espresso opens off Lancaster
With many choices of beverages, breakfast items and snacks, Golden Glo Espresso has opened in the north corner of Lancaster and Government Way (just east of U.S. 95).
It offers hand-blended granitas, signature drinks and more with the finest ingredients. Food includes breakfast burritos, bagels and more. Check the menu and order online at goldengloespresso.com.
And now the Tidbits
• The 3650 Government Way Antique Mall is closing (maybe moving) May 30.
• Slick Rock Tanning and Spa is expanding into the former Grabba Green space at 405 W. Neider.
• Sweet Treats Frozen Yogurt will be at 3276 W. Prairie.
• Good Dog is expanding at 3115 Government Way.
• A dog grooming business has opened at 1522 E. Sherman.
• Atlas Building Group will have a new office in Riverstone.
• P1FCU, Auto Zone and a gas station-convenience store are all coming into Athol.
• Green Mountain Construction in late May will have its administrative office at 1026 N. Fourth (being remodeled).
• Watch for a new eatery where San Francisco Sourdough was downtown.
• Solder & Stone Jewelry is moving in Hayden.
• A new commercial building is under construction at 6040 Government Way.
• Edward Jones Investments will have a new office in Hayden.
• 108 North is under construction connected to the Moose Lounge downtown.
• A "Coming Soon" sign is with an "India House" sign at 740 N. Cecil Road in Post Falls.
• Watch for Sherman Food Court coming at 1902 E. Sherman Ave.
• Something new is going into 413 Sherman beside the Art Spirit Gallery.
• Alpine Animal Hospital (now on Best Avenue) is moving into a new place on Kathleen west of Mango Tree.
• A Union Coffee, 32 Below Frozen Yogurt, Lunchbox Wax, Stretch Lab, Pokeworks and Mangia Wood-Fired Pizza will be in The Northern complex northwest of the Ramsey Road-Hanley Avenue intersection.
• Trademark Mechanical is building a new place in Hayden.
• The new Bakery by the Lake will be on Coeur d'Alene Lake Drive.
• Lean Kitchen will be at 2632 Government Way.
• A Burger King is under construction at 3827 N. Ramsey (just south of Kathleen).
• A new Carl's Jr. is under construction in the former Burger King location on Appleway.
• A new Roger's Ice Cream & Burgers is under construction on Government Way behind Wells Fargo Bank on Appleway.
• The new Hardwick Hardware is under construction at 3820 E. Mullan in Post Falls.
• Old motels across from each other at 2009 and 2018 E. Sherman are being remodeled and will be called CdA Flats North and South.
• CdA Acupuncture & Holistic Healing is opening at 810 Sherman Ave.
• The Wine House is coming into 1621 Sherman.
• A Bluegrass clubhouse will be built at 1586 W. Switchgrass Lane.
• A Chase Bank will be built in front of Tractor Supply on Neider Avenue.
• A Starbucks Coffee building is under construction kitty-corner from the Kroc at Ramsey and Maria.
• War does not determine who is right — only who is left.
• Contact Nils Rosdahl at nrosdahl@cdapress.com.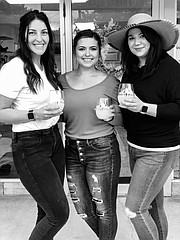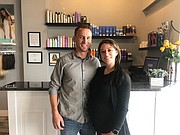 Recent Headlines
---