Sheriff's blotter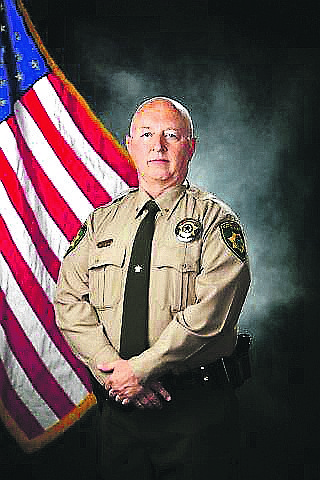 Notable calls
for the day!
05-21-2020
Day Shift handled the following notable calls:
• Deputies responded to W. Highway 53 for an unattended death. Nothing suspicious was located. 20-18526
• CSO handled an ongoing property line dispute at S. Lower Crystal Bay Rd. Although it appears to be civil in nature, an inactive crime report was taking as there was evidence that someone trespassed onto the RP's property by placing a tree across the roadway. 20-18521
• CSO handled a theft at Habitat for Humanity (Restore) located in Hayden. There is video of a male suspect in a light colored vehicle taking items from the business. 20-18530
Evening Shift handled the following notable calls:
• Deputies responded to Classic Drive for ongoing citizen dispute (reference the ongoing easement/fence/property line/driving issues). Again the incident was determined to be unfound and civil in nature. 20-18566
• A Deputy investigated a residential burglary on Aloysius Way. He connected this incident to an auto burglary in Hayden a short time earlier from dayshift where a garage door opener and registration paperwork (which returned to the Aloysius address) was stolen from a vehicle. A neighbor reportedly saw a blue car leaving the area of the victim residence. The suspect opened the garage door, but nothing was stolen from the residence, which the victim believes is because his dog scared the suspect off. 20-18571
• Deputies responded to a domestic dispute on Julia Drive in Hauser. A female said her husband was being aggressive and she could not leave the house with their three children. On scene, deputies learned of some medical issues that had been creating stress for the family and differences in discipline philosophies that lead to unfounded abuse allegations. No crime was committed but this may turn into an ongoing issue. 20-18580
• Deputies responded to Highway 97 and Highway 3 reference a male seen with a rifle glassing a neighbor's residence and reported to be standing on the Highway pointing the rifle at passing vehicles. Deputies searched the area for a while, but were UTL. 20-18598
• Deputies responded to an apartment complex on Government Way reference a noise complaint. A male was playing loud music and when his neighbors knocked on his door to complain he swore at them and said something about a gun. When contacted the male turned his music down and deputies cleared with a warning, but then he called in a WC Complaint saying that he was going to be deported by Interpol if he was charged with disturbing the peace. He was reminded that he is a US Citizen and also was not being charged with any crime. He also claimed that someone was trying to steal his gold (which he doesn't keep at his apartment), possibly the apartment manager, but said Interpol and the FBI were handling that investigation. 20-18599
• Several deputies responded to Broadmore Estates to search for a runaway 9 year old. The child returned home shortly after the first deputies arrived in the area. This was the second time she ran away tonight due to getting in trouble as a result of the use of an I-pad. Due to the age a report was completed and more follow-up will be conducted. 20-18603
• Deputies responded to an injury crash on Cobblestone Loop off Highway 97. Five teenagers were in the vehicle, which rolled down an embankment, leaving one initially trapped with serious but non-life threatening injuries. Three of the teens were transported due to injuries. It was determined that the vehicle initially left the roadway on Highway 97, so ISP took primary on the crash investigation with KCSO assistance. 20-18611
Night Shift handled the following notable calls:
• A Deputy stopped a vehicle at Meyer and Boekel. He subsequently arrested the driver for his warrant. 20-18600
• A Deputy stopped a vehicle at Prairie and Ramsey. He subsequently arrested the driver for misdemeanor DUI. The driver was also charged with marijuana and para possession. 20-18631
• A Deputy stopped a vehicle at I90 and exit 7. The driver was on felony probation. After a search of the vehicle per the probation officer, the Deputy located methamphetamine, a trace amount of heroin, and paraphernalia in the engine compartment. The driver was arrested for possession of methamphetamine, and possession of paraphernalia. 20-18633
• At approximately 2348 hours the night sky above Kootenai County was filled with a vibrant and piercing blue light. The cause of the lights, likely a meteor, gave quite an entrance as its bright white body, and accompanying red tail, burned up in our atmosphere. Shortly after the rumbles and echoes of its high speed entry into our atmosphere faded, and the spectacle concluded, several calls were generated ranging from suspicious circumstances to prowlers as the lights illuminated the dark rooms of the sleeping citizens. All of the reported calls were determined to be the result of our extraterrestrial visitor from beyond the stars.
Recent Headlines
---