Lost hikers rescued on Scotchman Peak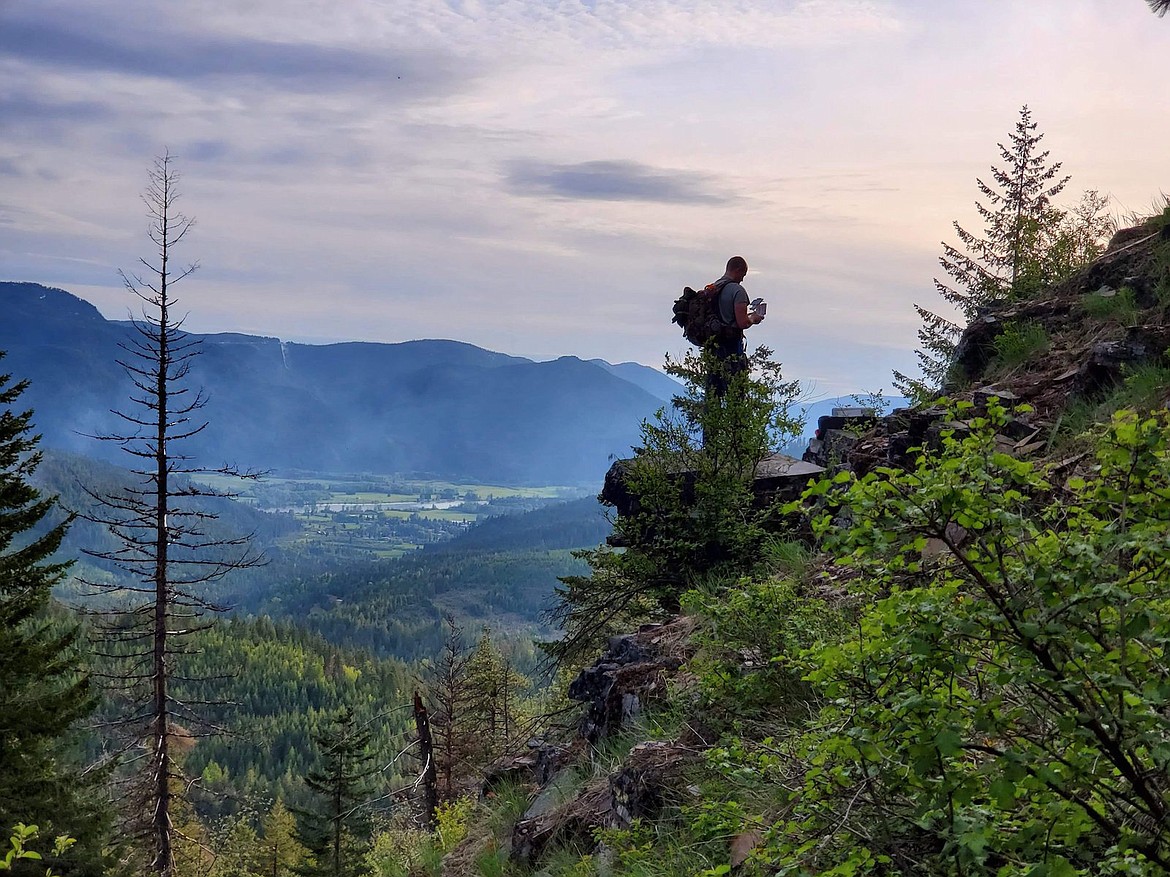 (Photo courtesy BONNER COUNTY SHERIFF'S OFFICE) Doctor Curtis Gill uses an unmanned aerial vehicle to scan the mountainside of Scotchman Peak for signs of a lost hiker.
CLARK FORK — The Bonner County Sheriff's Office Volunteer Search & Rescue was deployed in the area of Scotchman Peak last Saturday to find a hiker who became lost after becoming separated from her companions.
Sheriff's officials said a trio of hikers set out to hike the 7,009-foot mountain, but one wanted to turn back and return to the trailhead. While descending the mountain, the separated hiker became lost. Realizing she was lost, she attempted to text message her companions, but the messages weren't immediately received due to poor cellphone reception. The lost hiker attempted to call 911 but poor reception kept the call from going through.
Shortly thereafter, the lost hiker's phone ran out of power, sheriff's officials said.
The hiker's companions received the delayed distress messages and called 911 at approximately 2:30 p.m.
"Thankfully, the lost hiker was equipped for the conditions; however, due to the poor cell coverage in the area, her location was unknown," the sheriff's office said in a post to the department's Facebook page.
Search-and-rescue volunteers were deployed to conduct a ground search for the lost hiker. In her wandering, the lost hiker encountered two other hikers who were also unsure of their location, sheriff officials said. The three teamed up to try and self-rescue. While they were hiking in the drainage, they were overheard by members of the search team, which met the lost trio and guided them to safety.
"We would like to take this time to say we are thankful for the hikers' safe recovery and a BIG thank you to volunteers who responded to make sure the hikers made it home," the sheriff's office said.
Recent Headlines
---