Voters break records with ballot requests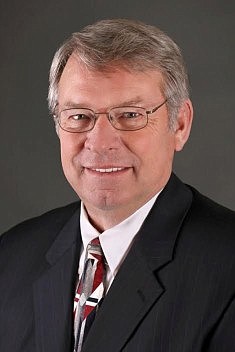 BOISE — Based off the number of statewide ballot requests, the 2020 May Primary Election is on track to have the largest voter turnout of any non-gubernatorial primary election in Idaho history, with the largest absentee request ever recorded, according to the Idaho Secretary of State's office press release.
In total, just over 415,500 Idahoans had requested ballots as counties were wrapping up final data entry Thursday. This represents almost 46% of the now 907,342 registered voters statewide.
While this number is not yet a "turnout" number, as ballots are not due back to county clerks until June 2, it does represent an unprecedented response, especially given the environment in which it happened, the release said.
Using the March 2016 primary election for comparison, voter turnout was only 23% percent with 176,806 ballots cast.
"The numbers truly speak for themselves," said Secretary of State Lawerence Denney. "Voting is a right Idahoans hold dear and they were not going to let the coronavirus get in their way of participating in the May Primary Election."
While the number of ballots issued is up across the state, it is now up to Idaho voters to get those ballots returned by the deadline. "Voters who requested their ballot either May 18 or at the May 19 deadline will need to be patient," says Chad Houck, Chief Deputy Secretary. "As of today, all counties have finished entering requests, and those ballots will be headed out to homes statewide as quickly as possible to give voters plenty of time to return their ballot by the deadline."
That deadline is 8 p.m. on June 2.
Recent Headlines
---