CHS grad selected as Fulbright finalist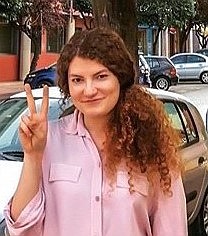 Two class of 2020 Whitworth University students, Victoria Robbins and Shasta Brooks, have been selected as Fulbright scholarship finalists. They have been awarded the English Teaching Assistantship (ETA) Award.
Coeur d'Alene High School graduate Robbins, of Post Falls, is a Spanish language and literature major and will be going to La Rioja, Spain, to teach English in an elementary or high school classroom. She will also volunteer at a library there to help people learn English.
Brooks, of Spokane, is a special education major. She planned to go to Argentina and fulfill a lifelong dream of teaching in a country she loves, but she turned down the award because of concerns about traveling during the COVID-19 pandemic.
"While at Whitworth, Victoria and Shasta have both dedicated themselves to language and culture studies, honing their academic skills while also preparing to learn well from others," said Megan Hershey, Whitworth associate professor of political science and the university's Fulbright adviser. She said Robbins will be an excellent representative of Whitworth and the U.S. abroad, as Brooks also would have been.
Whitworth was named this year as a top producer of Fulbright finalists among master's-level universities nationwide.
The Fulbright Program is funded by an annual appropriation from the U.S. Congress to the U.S. Department of State and is overseen by the Bureau of Educational and Cultural Affairs. Participating governments and host institutions, corporations and foundations in more than 160 countries and the United States also provide direct and indirect support.
Info: www.cies.org/program/fulbright-us-scholar-program.
Recent Headlines
---