Sheriff's Blotter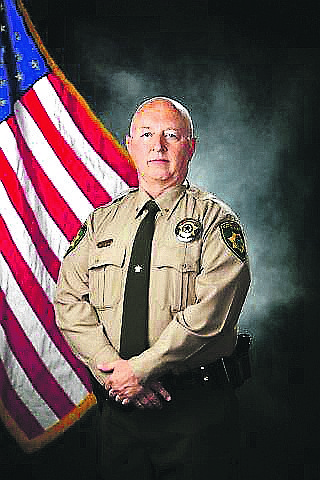 Notable calls
for the day!
05-20-2020
Day Shift responded to the following notable calls:
• Deputies responded to N. Ainsworth Dr. in Hayden for a Domestic Dispute between male and female. No crimes were committed (argument over upcoming divorce) and Deputies cleared with an FI. 20-18355
• Deputies responded to E. Brunner Rd. for a trespassing/malicious injury to property involving the neighbor, destroying a fence. The R/P did not wish to pursue charges although neighbor admitted to cutting the fence as he believed it was two inches on his own property. 20-18352
• Deputies responded to N. Hauser Lake Rd. for a family disturbance involving a female and her adult daughter. During an argument, the daughter broke mom's cell phone and bit her on her shoulder. At mom's request the daughter was cited for battery and given a ride away from the residence. 20-18340
• At approximately 1325 hours, Patrol received a Suicide Threat call wherein the daughter from call above was called in as suicidal and possibly at the Hauser Lake Boat Launch. Units responded immediately to the lake ramp and was UTL on her vehicle. Deputies checked at the residence and located her vehicle there. She admitted to making suicidal statements and being unable to stop drinking. She was taken to KH for treatment. 20-18374
• Community Support Officers responded to E. Grand Tour Dr. in Hayden for residential burglary (entry not forced) involving the theft of a DeWalt screw gun/drill. The victim listed an investigative lead as only one item was taken during the burglary when other valuable items were present. 20-18365
• A Deputy handled a report of a fire which occurred on 05/14/2020 on E. Grove Ave in Athol. The RP believed the fire was set intentionally and listed investigative lead information. The Deputy followed up with Timberlake Fire to learn the cause of the fire and of the insurance company's suspicions on the cause of the fire. 20-17488
Evening Shift responded to the following notable calls:
• Deputies responded to W. Lone Mountain Rd. for a report of an out of control juvenile male. Once on scene, it was learned had taken a riding lawnmower and went "mud bogging." When mom confronted him about it, an argument ensued. The son then batter his mother and his adult sister. They left the residence as he broke a kitchen window by throwing a beer growler and an I-phone through it. He also broke two door frames punched a large hole in the sheetrock in the bathroom. He was arrested on felony malicious injury and charge with two counts of misdemeanor battery.
• A Deputy located a female the intersection of Hwy 54 and Hwy 95. Crossroads Texaco called in reported she was in the bathroom for a long time and thought she was using drugs. The female was not under the influence and was transported to the Crisis Center.
Deputies responded to the area of Finuccane and Honeysuckle Ave for a non-injury crash. A driver lost control while negotiating a corner and crashed into a tree. He was investigated for DUI and ultimately charged for driving too fast for conditions and DUI.
• Deputies conducted a traffic stop. During the stop marijuana and methamphetamine paraphernalia were located. Both occupants was cited for misd. Drug charges. 20-18451.
Night shift responded to the following notable calls:
• Deputies responded to the Casino after security located a baggy containing what they believed to be heroin, on the gaming floor. Security was able to locate the owner after reviewing security footage, and learned the suspect was staying in the hotel. The suspect charged for poss. Of drugs. 20-18485
• Deputies responded to Half Round Bay Road after a female called to report her boyfriend had threatened to kill her, making her fearful enough to barricade in the house. She called a short time later stating she misunderstood her boyfriend and that we need not respond. On scene she held onto the fact that she misunderstood what he said, and insisted no crime had occurred. 20-18489
Recent Headlines
---