Moon Pass is officially open road still soft, county warns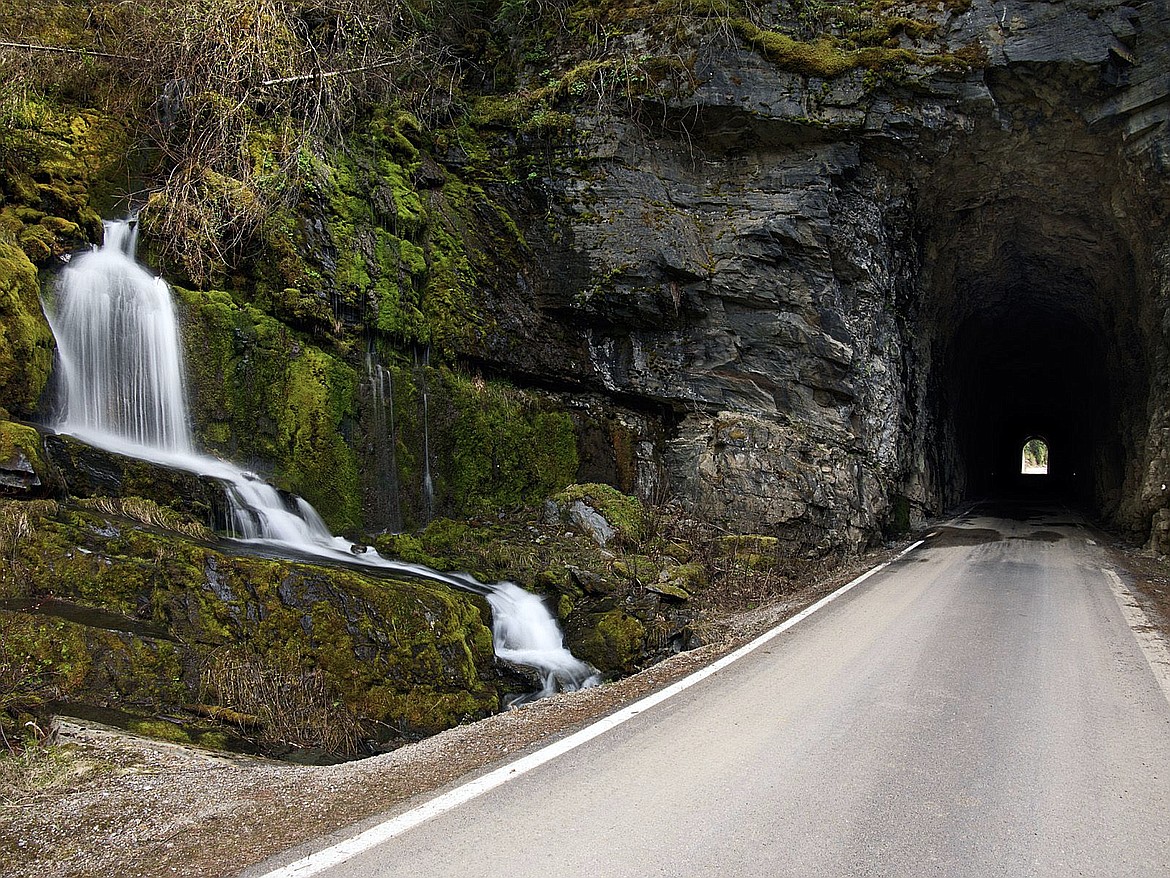 The 30-mile Moon Pass route between Avery and Wallace opened this week. The roadbed, which for part of its route is a former railroad grade, is soft in places because of recent rains and snow melt, Shoshone County officials warned.
Courtesy photo
by
CHANSE WATSON
Hagadone News Network
|
May 21, 2020 1:00 AM
The Silver Valley's shortest route to the St. Joe region is officially open.
Moon Pass was originally scheduled to be open later this week, but the green light was given a few days earlier making the road open for traffic.
"We pulled close to 7 feet of snow off of that this year," Shoshone County public works director Jim Cason said.
In addition to the harsh elements keeping the rural pass from opening earlier, crews have had to constantly repair road damage caused by illegal recreators who ignore barriers and construction signs.
After replacing the barriers several times, Cason asked for help.
"I got Fish and Game and the Sheriff's Office watching it. We actually issued some tickets for ripping them out," he said. "The damage put us three weeks behind because they take their four-wheelers and Jeeps up there and tear the road up."
One individual will face legal action for cutting an IDFG lock to access a trail.
The "Idaho ATV Touring" Facebook page, which posts updates on Moon Pass conditions, has also acknowledged damage to the road from the south end.
"Burnouts and doughnuts...on the Avery side of the pass is delaying the opener. The road must be fully graded, smooth and dry!"
Cason stresses that while the pass is now open, the road is still very soft due to excess moisture and the lack of hot weather to dry things out. Those driving the pass with travel trailers should be especially cautious.
"That's a Forest Service road maintained by the county," Cason said. "We do it for the convenience of the citizens …"
For nearly daily updates on the pass, visit the "Idaho ATV Touring" Facebook page.
Recent Headlines
---